Tag Archive for 'murder'
STRANGLED
By Janelle De Souza
Tuesday, April 15 2014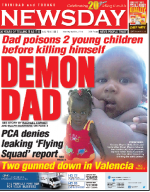 SENIOR Forensic Pathologist Dr Valery Alexandrov yesterday revealed that Keanna Mayers and her brother Omari, were strangled and not poisoned as was initially thought. Alexandrov came to this conclusion after autopsies were done at the Forensic Science Centre St James.
In a brief interview, Alexandrov told Newsday "out of an abundance of caution", he also sent tissue samples for a toxicology test to find out if poison was involved.
Continue reading 'DAD STRANGLED TWO KIDS'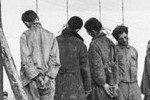 THE EDITOR: We all know that after the most famous hangings in Trinidad and Tobago, which involved Nankissoon Boodram (Dole Chadee) and his 8 henchmen, the hanging of Anthony Briggs was the last the country has seen. Why? The main reason is a plethora of Human Rights Laws.
Continue reading 'Trinidad and Tobago Death Penalty Laws'
By Geisha Kowlessar
February 23 2010 – guardian.co.tt
Heavily-armed gunmen stormed a house in Gonzales, early yesterday morning and executed four family members, as they lay sleeping. Among them were three siblings.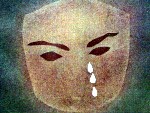 The victims were identified as:
• Asha Roberts, 24
• Javon Roberts, 18
• LL Roberts, 13
• Carmen McHutchinson, 68
Continue reading 'Gunmen kill four from one family'
By Cecily Asson
October 20, 2009 – newsday.co.tt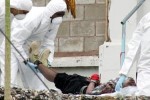 HANDCUFFED murder accused Peter Garcia was yesterday morning gunned down in the yard of the Rio Claro Magistrates' Court, by two hitmen dressed as construction workers, as he (Garcia) was being led to the court by a policeman.
Continue reading 'Murder accused gunned down'
By Raffique Shah
Sunday, June 28th 2009
Trinidad and Tobago News Blog
www.trinidadandtobagonews.com/blog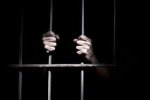 I SENSED the seething rage that simmered behind the genteel persona of Fr Clyde Harvey as he delivered the homily at Tecia Henry's funeral service last Thursday. Fr Harvey is a priest whose faith and training undoubtedly combine to make him a man of peace. Yet, there he was, for the hundredth time, maybe more, presiding over the last rites for yet another crime victim who had barely known life before it was brutally snatched from her. I don't know how he and other clerics cope with the tidal-wave of grief and floods of tears that engulf them as the nation drifts into a state of war.
Continue reading 'Drastic measures our only option'
By Indarjit Seuraj
June 25 2009 – newsday.co.tt
www.trinidadandtobagonews.com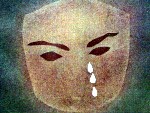 YESTERDAY afternoon, just after 1.30 pm, Camille Daniel, 39, wife of a soldier, left her home at Finch Drive, River Estate in Diego Martin to pick up a friend at the VEMCO compound, Factory Road in the Diamond vale Industrial Estate, which is directly opposite the West End Police Station.
As she and her friend sat chatting in Daniel's gold-coloured Nissan Almera car (PBC 7755), two armed bandits jumped into the back seat, with one of them placing a gun to Daniel's side and ordered her to drive.
Continue reading 'Woman killed by hijackers'
TrinidadAndTobagoNews.com Reporters
June 19, 2009
www.trinidadandtobagonews.com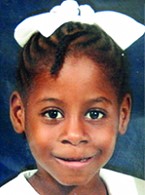 An autopsy revealed that ten-year-old Tecia Henry was killed by manual strangulation. Sources at the Forensic Science Centre said that further tests would have to be performed to determine if she was also raped.
The autopsy was witnessed by Tecia's grandmother, Patricia James. Speaking with the media afterwards, Ms. James rejected reports that Tecia was killed due to family members' alleged criminal activities. She said that whether or not there was criminal activities in the family, no one had the right to do what they did to her grandchild and that God, in his own way, would deal with the person who committed this murder.
Continue reading 'Tecia Henry Strangled'
TrinidadAndTobagoNews.com Reporters
June 17, 2009 – Updated: 12:15 PM
www.trinidadandtobagonews.com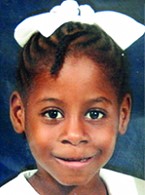 Ten-year-old Tecia Henry, who was missing for four days, has been found dead and buried in a shallow grave beneath a house in Plaisance Terrace, Laventille. The body was discovered by a C.E.P.E.P. crew around 8:30 this morning.
The partially decomposed body was found semi-nude and it is suspected that strangulation had a part to play in her death.
A short while after the body's discovery, residents of the community gathered and some attempted to take their anger out on a community leader who they felt should have known something about the disappearance and murder of the child. Police fired shots in the air to disperse the crowd.
Continue reading 'Ten-year-old Tecia Henry found dead'
PH' driver drinks poison
By Radhica Sookraj
Wednesday, March 18 2009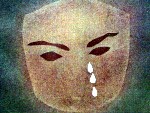 For 27 years, Churaman Ramsaroop showed no signs of being a violent person. But on Monday afternoon, Ramsaroop chopped 14-year-old Zoreen Ansara Mohammed to death, after tying her up with shoe laces, slicing her with a knife and bludgeoning her with a blunt object on the head.
He then committed suicide.
The murder/suicide took place off Bancroft Trace, Freeport, on a deserted track about four miles from Ramsaroop's home in Arena Village. Late yesterday, both Ramsaroop's and Mohammed's relatives were trying to find out what had caused the murder/suicide.
Continue reading 'Schoolgirl, 14, hacked to death'