Tag Archive for 'Kamla Persad-Bissessar'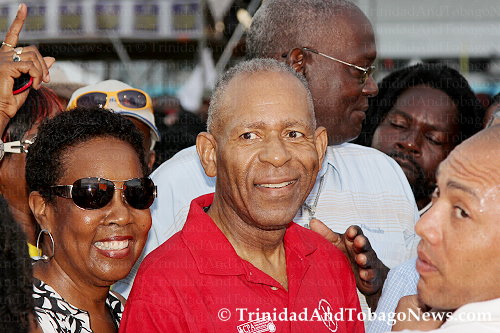 Saturday, July 2, 2016
Former Prime Minister of Trinidad and Tobago, Patrick Manning, passed away on July 2nd 2016.
Continue reading 'Patrick Manning Has Died'
By Richard Lord
June 21, 2016 – guardian.co.tt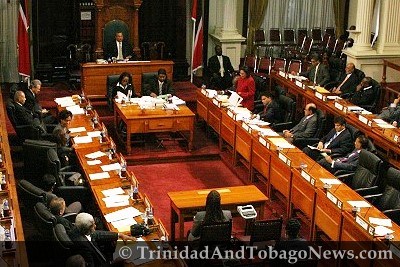 Fresh moves are underway to increase the salaries of the Prime Minister, cabinet ministers, the Opposition Leader and all other MPs.
This is as a Salaries Review Commission (SRC) consultant met with senior Government and Opposition MPs last week to initiate the process for the hike.
Continue reading 'Pay hikes proposed for PM, Cabinet, Opposition'
By Richard Lord
Monday, May 30, 2016 – guardian.co.tt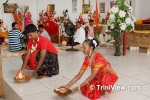 On the observance of Indian Arrival Day today, President Anthony Carmona says the indigenous Indian culture brought by indentured labourers benefitted not only T&T but the world.
In his Indian Arrival Day message, Carmona said East Indian culture has produced doubles, Trini roti and curry blend and chutney music. He said citizens must remember the journey of the East Indian forefathers during the current times of economic challenges He said the East Indian presence in T&T has also had a great influence on the Caribbean way of life.
Continue reading 'Indian Arrival Day messages'
Express Editorial
March 20, 2016, 9:49 pm AST – trinidadexpress.com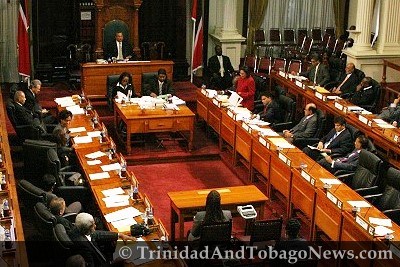 IT is disingenuous for Members of Parliament to be offering to refund salaries paid to relatives in breach of parliamentary rules, to quibble over definitions of employment, to suggest that new rules should not affect old behaviour or to dismiss them as mere guidelines. The fact that one of those MPs is Wade Mark, former speaker of the House under whom the parliamentary rules regarding employment at MPs constituency offices were reviewed and changed before being implemented in the current term, is scandalous.
Continue reading 'Getting serious with errant MPs'
By Gail Alexander
Sunday, March 20, 2016 – guardian.co.tt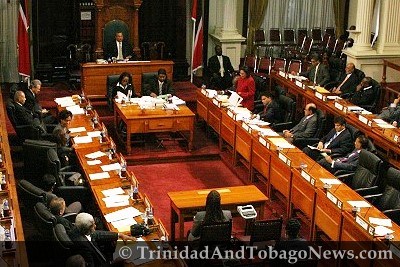 Apart from Opposition Leader Kamla Persad-Bissessar, two other Opposition UNC MPs had relatives employed at their respective constituency offices in this current parliamentary term, and a third UNC MP still has a "distant" relative employed.
They are Princes Town MP Barry Padarath, Caroni Central MP Dr Bhoe Tewarie and Mayaro MP Rushton Paray.
Continue reading 'Padarath to repay Parliament $60,000 for hiring relative'
Opposition Leader accused of hiring relatives at Siparia constituency office
By Ria Taitt
March 19, 2016 – trinidadexpress.com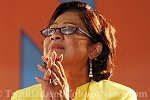 Allegations of a breach of the Parliament rules against the hiring of relatives gathered momentum yesterday with fresh claims that Opposition Leader Kamla Persad-Bissessar has broken the rules too.
Reports surfaced yesterday that Persad-Bissessar has employed two of her relatives at her Siparia constituency office for well over a decade.
Continue reading 'KAMLA MUST GO TOO'
January 26 2016 – newsday.co.tt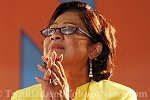 FORMER prime minister and current Opposition Leader Kamla Persad-Bissessar yesterday said the ruling by the Privy Council was a clear vindication of her then government's decision to repeal the controversial Section 34 of the Administration of Justice (Indictable Offences) Act.
Continue reading 'Kamla: Section 34 Ruling Vindicates PP'
By Raffique Shah
December 07, 2015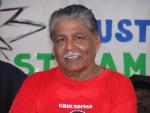 This recession did not creep up on us like the proverbial thief in the night.
It was long in the making. In fact, from as far back as the global financial crisis of 2008-2009, when Clico collapsed and the price of oil plunged from a brief high of US $140 a barrel to $30, informed, patriotic citizens were warning governments to go easy on the wild spending, to set aside more savings in the Heritage and Stabilisation Fund, to wean the population off dependency on subsidies, and most of all to diversify the economy from its over-reliance on oil, gas and petrochemicals.
Continue reading 'Recession was predictable'
…Used Green and Unemployment Funds as collateral
By Richard Lord
December 05, 2015 – guardian.co.tt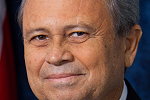 Finance Minister Colm Imbert says the former PP government raided the National Gas Company (NGC) of almost $14 billion in cash. He made the claim while presenting three motions for debate in the House of Representatives yesterday.
The motions seek to increase the ceiling for government borrowing by $50 billion under the Development Loans Act, External Loans Act and the Guarantee of Loans (Companies) Act.
Continue reading 'Imbert: PP raided NGC of $14b cash'
By Renuka Singh
November 28, 2015 – guardian.co.tt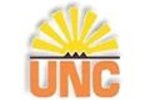 Fresh internal conflict is threatening to break the United National Congress (UNC) apart in the build up to internal elections. With just days to go before the party elects its leader, the mostly clean campaign has suddenly turned nasty as one would-be deputy leader was threatened for taking sides against incumbent Kamla Persad-Bissessar.
Continue reading 'UNC wracked by internal strife'