DAILY NEWS
AG UNDER POLICE PROBE
Friday, January 30, 2015
AG being probed
Thursday, January 29, 2015
AG, MARK MUST RESIGN
Wednesday, January 28, 2015
IT WAS MURDER
Tuesday, January 27, 2015
Marcia was murdered
Monday, January 26, 2015
WAS MARCIA MURDERED
Sunday, January 25, 2015
JACK STUMPED
Saturday, January 24, 2015

Headlines

ARTICLES & LETTERS
Aramalaya as the Catalyst for Hillview Today
Thursday, January 22, 2015
Hillview Honours Panman Pat
Wednesday, January 14, 2015
Road Demonstration at Frederick Settlement
Friday, January 2, 2015
Taxpayers Must Intervene in the Curepe Interchange
Friday, December 12, 2014
Celebrating the Legacy of the late Panalal Mahadeo
Thursday, December 4, 2014
Decoding racial tensions in United States
Friday, November 28, 2014
Disastrous Flooding in Manzanilla
Wednesday, November 26, 2014

Articles

International Opinions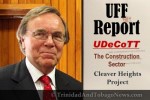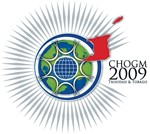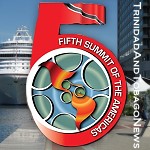 AFRICA (Video)

The Great African Scandal (Video)
Robert Beckford visits Ghana to investigate the hidden costs of rice, chocolate and gold and why, 50 years after independence, a country so rich in natural resources is one of the poorest in the world...
Continue to Video




SHAKTIYANA – The Primordial Energy
By TriniView.com - Event Date: Oct. 11, 2014
On Saturday 11th October, 2014, Nrityanjali Theatre (Institute for the Arts and Culture), in collaboration with Mahatma Gandhi Institute for Cultural Co-operation, hosted its annual Classical Indian Ballet.



Flooding in Manzanilla
By TriniView.com - Event Date: Oct. 31, 2014
On Monday 17th November, 2014, a Trinidadandtobagonews.com reporter visited the Manzanilla/Mayaro road which flooded and collapsed due to erosion caused by consistent rainfall, high tide conditions and the overflowing of the Nariva Swamp.



President's 2014 Calypso Reception
By TriniView.com - Event Date: Oct. 31, 2014
On Friday 31st October, 2014, President's Annual Calypso Reception was held at the National Academy for the Performing Arts. Decorators for the event had done a remarkable job as gold covered tables stood at intervals accentuated with lovely, fresh floral arrangements...



COCO Dance Festival 2014
By TriniView Reporters - Event Date: Oct. 03, 2014
On Monday 22nd The Contemporary Choreographers' Collective (COCO) Dance Festival opened in Queen's Hall on Friday 3rd October, 2014, for its sixth annual showcasing of dance pieces from across the Caribbean and around the world.



Cubes in Space 2014 Awards Ceremony
By TriniView Reporters - Event Date: Aug. 26, 2014
On September 26th 2014, Trinidad and Tobago was the host of the Cubes in Space awards ceremony which was held at the residence of the Canadian High Commissioner in Fairways, Maraval...



News and Commentaries from Various News Sources in T&T

AG UNDER POLICE PROBE
Posted: Friday, January 30, 2015

AG UNDER POLICE PROBE
Anand: A political conspiracy

'A CONSPIRACY'

PM: Very serious and troubling
...allegations made against Attorney General Anand Ramlogan.

Extra security given to West
Griffith a vital witness in AG case

'Griffith a bonafide witness in the case'
THE WITNESS tampering allegation against Attorney General Anand Ramlogan has taken a new and interesting twist.

Mark on the spot today
ALL eyes will be on Speaker Wade Mark when the House of Representatives sits today at 1.30 pm, one week after his ruling on a private motion filed by Chaguanas West MP Jack Warner

Preliminary hearing into lawsuit against Govt
Afra Raymond in court...

More pension $$ for MPs, Judges
RETIRED MPs and the surviving spouses of deceased judges will benefit from a $500 increase in pensions

Firemen, cops cold on Carnival
Officers want to boycott shows over slow pay talks

HDC pensioners suffer nine-year wait for money
Approximately 500 retirees from the Housing Development Corporation (HDC) have not received their pension

Howai: Govt considering removing $b fuel subsidy

Mayaro highway not needed—TTCA
President of the & Contractors Association Mikey Joseph says the San Fernando to Mayaro highway must be postponed.

Man with infection 'escapes' from SFGH
'I'm not getting help so I left'

...Manning's competition

Rejected PNM candidate seeks second chance
...questions party's constitution

Reyes to be charged after sick leave
Assistant Commissioner of Police Peter Reyes is expected to be charged by Deputy Police Commissioner Glen Hackett at the end of his 14-days sick leave.

Warner to go on trial in March
...facing a $1.2 million lawsuit filed three years ago by his former personal assistant Imamuddin Baksh.

Rose excels at 'Barrack Yard Experience'
Slipping past the galvanise sheets, an intimate crowd made their way into The Barrack Yard Experience at National Academy for the Performing Arts (NAPA), Keate Street, Port of Spain

As bullying video goes viral - Student says sorry for action

Policeman on suspension arrested for cocaine
A POLICE CONSTABLE, who is currently on suspension, was arrested at his home in Arima on Wednesday afternoon with more than $5,000 worth of cocaine in his possession

Ministry official: Pepper spray pupils suspended
The alleged perpetrators of the pepper spray incident at Morvant/Laventille Secondary School have been issued with seven-day suspension letters




Send page by E-Mail


Loading
January 30, 2015
Posted: Friday, January 30, 2015

Wild wild West
By Sheila Rampersad





Send page by E-Mail

January 29, 2015
Posted: Thursday, January 29, 2015

Our families, our histories
By Bridget Brereton

Can the Partnership Govt stop the rot?
By Winford James




Send page by E-Mail

January 28, 2015
Posted: Wednesday, January 28, 2015

US 'Thanks' to Caricom
By Rickey Singh




Send page by E-Mail

January 26, 2015
Posted: Monday, January 26, 2015

Not a pretty sight
By Keith Subero

A wasteland of intellectual barrenness
By Michael Harris




Send page by E-Mail

January 25, 2015
Posted: Sunday, January 25, 2015

Grief upon outrage
By Sunity Maharaj

The wrecker say vroom
By Martin Daly

Elections and the Price of Oil
By Selwyn Ryan

Carnival: Unshakable mandate of state
By Lennox Grant

Fit for the military
By Raffique Shah

The PM faces Parliament
By Professor Ramesh Deosaran

The end of the road
By Suzanne Mills

Political innovation instead of political (ex)change
By Jamille Broome




Send page by E-Mail

January 19, 2015
Posted: Monday, January 19, 2015

The global revolutionary situation
By Wayne Kublalsingh

Nurturing innovation
By Michael Harris

Anything goes, so red alert
By Keith Subero




Send page by E-Mail




Support TriniView


To send comments, articles and suggestions or to report errors,
.
If you want your name withheld from publication, please state so in your submission and supply a
nom de plume.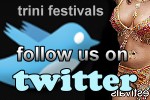 Contact Us
trinidadandtobagonews

Postal Address:
Trinidadand
TobagoNews.com
P.O. BOX 6505
Maraval,
Trinidad and Tobago,
West Indies.

Phone:
1-868-628-0905