DAILY NEWS
PNM to the polls
Sunday, June 26, 2016
Govt tracks effect of Brexit
Saturday, June 25, 2016
Britain votes to leave EU
Friday, June 24, 2016
$47B in taxes owed
Thursday, June 23, 2016
IMF WANTS MORE VAT
Wednesday, June 22, 2016
Pay hikes proposed for PM, Cabinet, Opposition
Tuesday, June 21, 2016
TT ranks 7th in countries with highest crime rate
Monday, June 20, 2016

Headlines

ARTICLES & LETTERS
Gay and Straight Together
Wednesday, June 22, 2016
Professor Dave Chadee has died
Wednesday, June 22, 2016
PNM's Betrayal
Thursday, May 5, 2016
"Chinese Bridge" Chinese Proficiency Competition Press Conference
Tuesday, May 3, 2016
Allyuh Still Blaming Ghetto and Music?
Monday, February 29, 2016
Medical Advisory Board Will Level the Field
Tuesday, February 23, 2016
Aging in this cussed country
Monday, January 4, 2016

Articles

International Opinions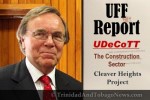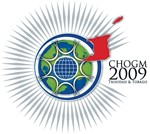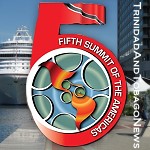 AFRICA (Video)

The Great African Scandal (Video)
Robert Beckford visits Ghana to investigate the hidden costs of rice, chocolate and gold and why, 50 years after independence, a country so rich in natural resources is one of the poorest in the world...
Continue to Video



| | |
| --- | --- |
| | |


News and Commentaries from Various News Sources in T&T

PNM to the polls
Posted: Sunday, June 26, 2016

DPP GETS COLMAN REPORT
The voluminous Sir Anthony Colman report into the collapse of the Colonial Life Insurance Company has been sent to Director of Public Prosecutions (DPP) Roger Gaspard for his attention and action.

Brexit fallout: Problems for trade, tourism in the Caribbean

Sir Hilary: Brexit threatens Caricom's fragile economic recovery
UNIVERSITY of the West Indies (UWI) Vice-Chancellor Professor Sir Hilary Beckles has cautioned that the decision by the UK to the leave the European Union (EU) threatens the Caribbean region's fragile economy recovery and it calls for Caricom to come closer together.

Immigrants draining Britain's resources

PNM to the polls
IT HAS taken on the aura of a general election campaign, replete with large advertising billboards, walkabouts, motorcades, campaign songs, talk of ambitious plans for the future of the sister isle and even a smidgen of controversy.

Tobagonians vote for new council leaders today
Members of the People's National Movement (PNM) in Tobago will come out today to vote for two candidates to fill the posts of political leader of the party's Tobago council and chairman.

D'Abadie after Anil and Life Sport
The People's National Movement (PNM) is completing nine months in Government.

Talk of $32M legal fee ridiculous
ATTORNEY Gerald Ramdeen has described the $32 million in legal fees Attorney General Faris Al-Rawi attributed to him as "inaccurate", and cautioned the AG that he not fall in the hole he digs for others.

Container scanning system operational by end of July
A NEW container scanning system at the Pt Lisas port is expected to be operational by the end of July.

Commission of enquiry a ruse—Maharaj
Instead of wasting millions of tax dollars in commissions of enquiry this country would be better served if we establish "task forces" incorporating officials from the Director of Public Prosecution's office and police to help in prosecuting matters, former attorney general Ramesh Lawrence Maharaj has said.

'Cooperation needed in drug fight'
NATIONAL Security Minister Edmund Dillon says "collaboration and cooperation" are necessary in the fight against illicit trafficking.

Explosion in Palo Seco

One injured in oil tank explosion in Palo Seco
AN OIL TANK exploded on Friday afternoon in Palo Seco causing injury to one person.

Firearm seized, 20 arrested in police exercises
POLICE exercises in the Northern Division on Thursday and Friday have resulted in the arrest of 20 persons and the seizure of three kilogrammes of marijuana and a loaded firearm.





Send page by E-Mail


Loading


Support TriniView


To send comments, articles and suggestions or to report errors,
.
If you want your name withheld from publication, please state so in your submission and supply a
nom de plume.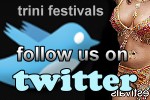 Contact Us
trinidadandtobagonews

Postal Address:
Trinidadand
TobagoNews.com
P.O. BOX 6505
Maraval,
Trinidad and Tobago,
West Indies.

Phone:
1-868-628-0905