DAILY NEWS
DON'T BE LIKE POLITICIANS
Tuesday, September 27, 2016
SUSPENDED COP HELD IN RIA'S ABDUCTION
Monday, September 26, 2016
Carmona attacks media
Sunday, September 25, 2016
OUT OF ORDER
Saturday, September 24, 2016
MOTHER SNATCHED
Friday, September 23, 2016
I WANT NOTHING
Thursday, September 22, 2016
Rowley forwards legal advice stating improper behaviour
Wednesday, September 21, 2016

Headlines

ARTICLES & LETTERS
The Monumentality of it All
Wednesday, September 14, 2016
Remember the FIRST Sept 11th
Wednesday, September 14, 2016
A Cry for Social Justice
Monday, September 5, 2016
On the Colfire Dress Code
Monday, August 22, 2016
On the Chief Servant Makandal Daaga....and latent ignorance
Thursday, August 11, 2016
My Friend, The Late Karl Case
Sunday, August 7, 2016
May Their Bread Be Buttered Over
Tuesday, August 2, 2016

Articles

International Opinions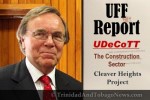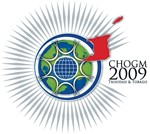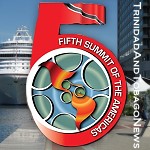 AFRICA (Video)

The Great African Scandal (Video)
Robert Beckford visits Ghana to investigate the hidden costs of rice, chocolate and gold and why, 50 years after independence, a country so rich in natural resources is one of the poorest in the world...
Continue to Video



| | |
| --- | --- |
| | |


News and Commentaries from Various News Sources in T&T

DON'T BE LIKE POLITICIANS
Posted: Tuesday, September 27, 2016

DON'T BE LIKE POLITICIANS
A WEEPING President Anthony Carmona yesterday advised his own flesh and blood, son Christian and daughter Anura not to be like politicians but rather, live a life of service to others

President to respond tomorrow

Kamla: He's entitled to have his say

Missing Penal man found murdered
Eleven days of hopeful searches for Michael Shastri Dookie ended tragically yesterday when police found his decomposing body near an oil well in Santa Flora.

Back to square one
Family disappointed as cops release duo

Ria's father willing to pay a ransom

ODPM: Don't panic over Atlantic cyclone
However even outside of this weather system, the country should brace for heavy rains by this evening or tomorrow, advised one weather centre.

'Stop spreading panic'

Windward Islands brace for bad weather

FIU gets first High Court Order against listed business
THE Financial Intelligence Unit (FIU) has obtained its first High Court order against a listed business for enforcement of anti-money laundering and counter financing of terrorism deficiencies.

AG backs equal opportunity for judges
Ministry of the Attorney General urging a panel of Justices of Appeal to effectively open the door to judges falling under the equal opportunity law.

Tests for Zika link in microcephaly baby
Doctors are awaiting test results on a baby born with microcephaly to determine whether the child suffered the birth defect as a result of the mother contracting the Zika virus.

Parents protest at 'hazardous' school

Trini Muslim in Venezuelan jail collapses from hunger strike
One of the five Trinidadian Muslims held in a Caracas jail in Venezuela since March 19, 2014 collapsed yesterday morning at the jail while on a hunger strike.

Car-wash owner still missing
THE relatives of a 23-year-old car-wash owner are seeking the public's assistance in locating him after he went missing two Fridays ago.

Man's corpse down precipice
EASTERN Division detectives were last night trying to extricate the decomposing body of a man, whose hands and feet were bound and who was found dumped down a precipice in the forests off Cumac Village in Valencia.

Cedros residents admit: Drugs yes, but no human trade

Mom: It was mistaken identity
KERDEEM Patterson, 18, was shot dead Sunday afternoon a short distance from his Maloney home in what his mother yesterday insisted was a case of mistaken identity.

Killer on the run
NO ONE has yet been held in the hacking death of Terisha Bridgelal, a killing witnessed by her daughter.

Inmate escapes Women's Prison
A woman who was arrested for allegedly attempting to smuggle marijuana into the Port-of-Spain State Prison escaped from the Women's Prison on Friday.

Prisoners angry at not being brought to court
...because of a lack of space in the holding cells at the eastern courthouse.




Send page by E-Mail


Loading


Support TriniView


To send comments, articles and suggestions or to report errors,
.
If you want your name withheld from publication, please state so in your submission and supply a
nom de plume.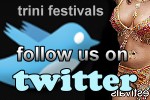 Contact Us
trinidadandtobagonews

Postal Address:
Trinidadand
TobagoNews.com
P.O. BOX 6505
Maraval,
Trinidad and Tobago,
West Indies.

Phone:
1-868-628-0905