DAILY NEWS
Ventour Resigns
Friday, May 22, 2015
SHELLY-ANNE STEPS DOWN
Thursday, May 21, 2015
Emailgate closed
Wednesday, May 20, 2015
STAY IN YOUR CORNER
Tuesday, May 19, 2015
BIRTH DOWN
Monday, May 18, 2015
$M RENTALS
Sunday, May 17, 2015
GEB TO BLAME
Saturday, May 16, 2015

Headlines

ARTICLES & LETTERS
"Chinese Bridge" Chinese Proficiency Competition Press Conference
Tuesday, May 3, 2016
Dr. Clifford Frederick Ramcharan – An Appreciation
Tuesday, April 21, 2015
Hillview College Diamond Jubilee Celebrations
Thursday, April 9, 2015
UNC's Anansi Moment
Wednesday, April 1, 2015
Dismantling the National Heritage of Caroni
Friday, March 27, 2015
Race versus Ethnicity in T&T
Thursday, March 19, 2015
Pioneering Inclusive and Regionally Balanced Development in T&T
Thursday, March 19, 2015

Articles

International Opinions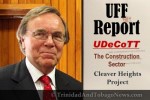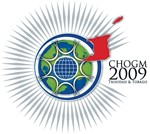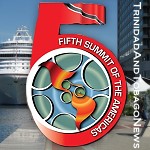 AFRICA (Video)

The Great African Scandal (Video)
Robert Beckford visits Ghana to investigate the hidden costs of rice, chocolate and gold and why, 50 years after independence, a country so rich in natural resources is one of the poorest in the world...
Continue to Video



| | |
| --- | --- |
| | |


News and Commentaries from Various News Sources in T&T

Ventour Resigns
Posted: Friday, May 22, 2015

Ventour Resigns
Emailgate probe terminated: Integrity commission deputy chairman flabbergasted

'Time to stand up'
Ventour disagrees with Emailgate statement...

EMAILGATE NOT CLOSED

Rowley: Commission collapsing
President Anthony Carmona must "act with dispatch" on the "calamity" of the Integrity Commission, Opposition Leader Dr Keith Rowley declared last night,

Rowley: A shocking development

Cops seek more information
Google approached again in Emailgate probe...

Morally and legally wrong, says Khan
IT was just under three weeks after Senior Counsel Israel Khan wrote a letter to the Integrity Commission, calling for the swift completion of the investigation into the Emailgate scandal, the commission announced the investigation was terminated

AG: Ex-'Integrity' member gave bona fide reason
Attorney General Garvin Nicholas says a "bona fide explanation" was given for Dr Shelly-Anne Lalchan's resignation from the Integrity Commission

Sharma quits PNM post over Emailgate affair
People's National Movement (PNM) disciplinary committee member Dr Subash Sharma...PNM leader Keith Rowley's situation in the Emailgate issue was the last straw for him.

Kamla falls ill
PRIME MINISTER Kamla Persad-Bissessar fell ill yesterday and was unabled attend the sod-turning ceremony for the new Point Fortin Hospital ...

PM ordered to rest after diabetes scare

Reggae star for PP Sunday rally
TOP RATED Jamaican reggae artiste Romain Virgo will appear this Sunday as a guest performer at the People's Partnership (PP) anniversary rally

PM: Election date when Parliament is dissolved
PRIME MINISTER Kamla Persad-Bissessar has said the general election date will be announced once Parliament is dissolved on June 17.

Warner: ILP will contest 41 seats

PNM returns to the House today
...for the first time since the suspension of Opposition Leader Dr Keith Rowley, who is currently debarred from entering the precincts of Parliament.

Rowley: TT too dependent on oil and gas
TRINIDAD and Tobago is too dependent on its energy sector and the solution is to diversify away from energy, PNM political leader Dr Keith Rowley said this month.

Quake! Magnitude 4.9
The quake occurred at 9.25 a.m. and was felt in Port of Spain and Arima, as well as St. George's in Grenada

Brace for Zika virus
Health Ministry:

Need for Pt. Fortin Hospital
The sod-turning ceremony for the facility was held yesterday despite Prime Minister Kamla Persad-Bissessar falling ill and being unable to attend.

Mayor urges: Clean the drains and dredge the rivers

We are dumping 800,000 tyres a year in T&T

Airport drill: CAL changes flight times
Caribbean Airlines has advised customers that due to a full- scale emergency drill at Piarco International Airport between 6 p.m and 8 p.m. today, some of its flight times have been changed.

Suspect still in hospital
The woman detained in connection with the death of 22-month-old toddler Rojel Jeremiah Hilliare-Farrow

Hospital visitor slaps doctor
Call for meeting with SWRHA on security
Chaguanas businessman shot in abdomen
Ramnarine Beharry, 50, was at his business place, Round The Road Upholstery, at Lendore Village, Enterprise, when a man entered around 5 p.m.




Send page by E-Mail


Loading
May 22, 2015
Posted: Friday, May 22, 2015

Nosedive wipe-out
By Sheila Rampersad

After arrival
By Bridget Brereton




Send page by E-Mail

May 21, 2015
Posted: Thursday, May 21, 2015

Fraud or error?
By Winford James




Send page by E-Mail

May 17, 2015
Posted: Sunday, May 17, 2015

Election Thin Skins
By Martin Daly

'Emailgate' Rowley wins another round
By Lennox Grant

Coping with the generation gap
By Raffique Shah


Saddest Moment
Selwyn Ryan

To Imagine and Build
By Sunity Maharaj

Why cyber bills need urgent second look
Express Commentary

Let voters do their work
By Andre Bagoo





Send page by E-Mail

May 13, 2015
Posted: Wednesday, May 13, 2015

Historic 'Friendship' meeting centre
By Ricky Singh




Send page by E-Mail

May 12, 2015
Posted: Tuesday, May 12, 2015

From kingmaker to obscurity
By Sheldon Waithe

Death by indignity
By Reginald Dumas




Send page by E-Mail

May 11, 2015
Posted: Monday, May 11, 2015

A clear and present danger
By Michael Harris

Questions about that $60m theft
Trinidad Express

Is Moody's wrong?
By Marion O'Callaghan

The questions keep on coming...
By Keith Subero




Send page by E-Mail




Support TriniView


To send comments, articles and suggestions or to report errors,
.
If you want your name withheld from publication, please state so in your submission and supply a
nom de plume.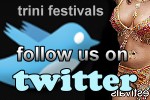 Contact Us
trinidadandtobagonews

Postal Address:
Trinidadand
TobagoNews.com
P.O. BOX 6505
Maraval,
Trinidad and Tobago,
West Indies.

Phone:
1-868-628-0905