DAILY NEWS
SPARE THE ROD
Wednesday, November 26, 2014
MAN OF TWO HOUSES
Tuesday, November 25, 2014
CAPTURED!
Monday, November 24, 2014
MURDER ON THE BEACH
Sunday, November 23, 2014
BABY LOSES ARM
Saturday, November 22, 2014
HE'S BACK
Friday, November 21, 2014
RAPE CHARGE
Thursday, November 20, 2014

Headlines

ARTICLES & LETTERS
Decline of Our Diplomatic Relations
Wednesday, November 26, 2014
PP's Industrial Transfusion to Caroni
Thursday, November 20, 2014
Rowley's attempt to woo Indian vote
Monday, November 10, 2014
ELECTION TEASER
Saturday, November 8, 2014
Dismissal of Denesh Dangerous and Damaging
Friday, November 7, 2014
Ralph Maraj's Myopia
Wednesday, October 22, 2014
The Responsibility of Intellectuals
Thursday, October 16, 2014

Articles

International Opinions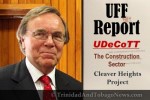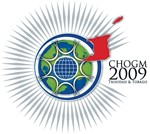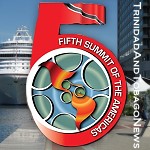 AFRICA (Video)

The Great African Scandal (Video)
Robert Beckford visits Ghana to investigate the hidden costs of rice, chocolate and gold and why, 50 years after independence, a country so rich in natural resources is one of the poorest in the world...
Continue to Video




COCO Dance Festival 2014
By TriniView Reporters - Event Date: Oct. 03, 2014
On Monday 22nd The Contemporary Choreographers' Collective (COCO) Dance Festival opened in Queen's Hall on Friday 3rd October, 2014, for its sixth annual showcasing of dance pieces from across the Caribbean and around the world.



Cubes in Space 2014 Awards Ceremony
By TriniView Reporters - Event Date: Aug. 26, 2014
On September 26th 2014, Trinidad and Tobago was the host of the Cubes in Space awards ceremony which was held at the residence of the Canadian High Commissioner in Fairways, Maraval...



News and Commentaries from Various News Sources in T&T

SPARE THE ROD
Posted: Wednesday, November 26, 2014

SPARE THE ROD
NEW RULES to protect hundreds of children in foster care homes – including an explicit ban on the use of licks as a form of punishment – were tabled in the Senate yesterday.

BOW OUT
Political commentators: Manning should step aside

Report of Manning's return to polls premature—PRO

Two more exit ILP one leaves COP

Griffith: I never heard of an officer having two houses
The Chief of the Defence Force and the Office of the President should come forward and clarify why former aide-de-camp commander Don Pollo was afforded two houses during his service to President Anthony Carmona.

Family blasts prosecutor's handling of case
Attorneys for Michael Brown's family yesterday vowed to push for federal charges against the Ferguson, Missouri, USA

'Ferguson an illustration of racist nature of US society'
Chairman of the Emancipation Support Committee Khafra Kambon says "it is the madness of the grand jury" not to indict white police officer Darren Wilson in the killing of black teenager Michael Brown

Expats prepare to honour Keils
Germans may send help to solve murders as

Two Bild journalists in Tobago to cover story
Two journalists employed with the largest German newspaper, Bild, arrived in Tobago on Monday to cover the story surrounding the murders of German nationals Hubertus and Birgid Keil.

Hosein gives up association post Integrity body chairman changes position
Two days after he said there was no conflict of interest between his appointments as Integrity Commission chairman and head of the Retired Judges' Association, Zainool Hosein has resigned as head of the association.

Tewarie: New planning bill will protect citizens
Planning Minister Dr Bhoe Tewarie has said the Urban and Regional Planning Bill 2014 will protect citizens when it comes to land development.

Solar lanterns for pupils without 'current'

Griffith: With DEA on the job, Dana's killers can't escape

Flood-relief distribution concludes in Mayaro
WHEELbarrows, mop buckets and water purification tablets were amongst some of the relief items distributed to flood victims in Mayaro since disaster struck on November 13.

Stay order on reinstating NP workers extended
THE Court of Appeal yesterday granted an extension to National Petroleum Marketing Company (NP) on a stay of the execution of an order made by the Industrial Court last Wednesday that 68 employees who were dismissed

Kublalsingh thanks Carmona for supporting mediation option
HUNGER striker Dr Wayne Kublalsingh yesterday thanked President Anthony Carmona for speaking in favour of mediation as a national tool

Three ministers favour highway mediation

PS: Target youths in fight againt AIDS
To date over 23,000 people have contracted HIV/AIDS locally.

Autism ambassador calls for national awareness

Bird kill in Couva
Residents suspect poisoning

Waiting Azmon calls for a Bible
To pass the time while waiting for investigators to question him on his alleged role in the Brasso Seco kidnapping and killings, Azmon Alexander, 29, has asked to be provided with a Bible.

Briton found dead in Tobago
The body of 63-year-old British national Sarah Horsely, was found by her husband shortly before 5 a.m. yesterday in a chair, at Pleasant Prospect, Tobago.

1,059 domestic violence reports this year

PCA looking at police killing in Diego Martin
Director of the Police Complaints Authority (PCA) David West says the organisation is carefully looking at the police killing of 20-year-old Ray Phillip.

Body of ex-convict found
The body has been identified as that of Roderick Joseph, 36, of Forres Park Trace, St Margaret's Village.




Send page by E-Mail


Loading
November 26, 2014
Posted: Wednesday, November 26, 2014

This elusive Caricom consensus
By Rickey Singh




Send page by E-Mail

Monday 24, 2014
Posted: Monday, November 24, 2014

The disappearing State V
By Marion O'Callaghan

Our real gas sector hero
By keith Subero




Send page by E-Mail

November 23, 2014
Posted: Sunday, November 23, 2014

Too much mis-speaking
By Andre Bagoo

Have Money, Will Waste
By Sunity Maharaj

Corruption—the T&T 'single story'
By Lennox Grant

Manzanilla collapse: decades of neglect
By Raffique Shah

The pronouncements of politicians
By Reginal Dumas

Looking across the generations
By Martin Daly




Send page by E-Mail

November 21, 2014
Posted: Friday, November 21, 2014

If I were President
By Sheila Rampersad




Send page by E-Mail

November 20, 2014
Posted: Thursday, November 20, 2014

History at our doorstep
By Bridget Brereton

Confusion in the place
By Winford James




Send page by E-Mail

November 19, 2014
Posted: Wednesday, November 19, 2014

Big CCJ question for J'ca, T&T
By Rickey Singh




Send page by E-Mail




Support TriniView


To send comments, articles and suggestions or to report errors,
.
If you want your name withheld from publication, please state so in your submission and supply a
nom de plume.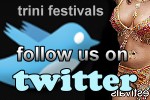 Contact Us
trinidadandtobagonews

Postal Address:
Trinidadand
TobagoNews.com
P.O. BOX 6505
Maraval,
Trinidad and Tobago,
West Indies.

Phone:
1-868-628-0905