DAILY NEWS
Ebola panic among Trinis in New York
Saturday, October 25, 2014
MAROONED
Friday, October 24, 2014
LEAVE REEMA ALONE
Thursday, October 23, 2014
AIDS DEATHS RISE
Wednesday, October 22, 2014
AMAZING WAYNE
Monday, October 20, 2014
IMMIGRATION AT FAULT
Sunday, October 19, 2014
DEBATE EBOLA NOW
Saturday, October 18, 2014

Headlines

ARTICLES & LETTERS
Ralph Maraj's Myopia
Wednesday, October 22, 2014
The Responsibility of Intellectuals
Thursday, October 16, 2014
CAPE TECTONICS AT HILLVIEW
Thursday, October 16, 2014
Establishment of the North Caroni Growth Pole
Sunday, September 7, 2014
What About Dat Sex Ed Ting Jred?
Thursday, September 4, 2014
Manning Drifted Off on A Pathetic Political Tangent
Tuesday, August 26, 2014
Balancing the Scales of Reparatory Justice
Thursday, August 21, 2014

Articles

International Opinions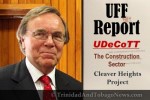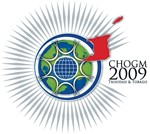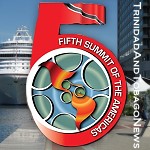 AFRICA (Video)

The Great African Scandal (Video)
Robert Beckford visits Ghana to investigate the hidden costs of rice, chocolate and gold and why, 50 years after independence, a country so rich in natural resources is one of the poorest in the world...
Continue to Video




COCO Dance Festival 2014 Media Launch
By TriniView Reporters - Event Date: Sept. 22, 2014
On Monday 22nd September, 2014, the Contemporary Choreographers' Collective (COCO) annual Dance Festival was launched at the Résidence de France in Port of Spain. Guests were greeted by Ms. Amba Revillac and Ms. Celine Singh and engaged in tête-à-tête while they enjoyed cocktails and sauntered along the latticed verandah.



News and Commentaries from Various News Sources in T&T

Ebola panic among Trinis in New York
Posted: Saturday, October 25, 2014

Ebola panic among Trinis in New York
Now that Ebola has struck closer to home, with the latest case being reported in New York City (NYC), T&T citizens living there now fear for their lives.

Fuad: No ban for travellers from USA
Health Minister Dr Fuad Khan yesterday said he will not heed calls to ban people entering T&T from New York or Texas or the rest of the United States.

Nigerian doctor, family quarantined
THE wife and child of a Nigerian doctor working in Trinidad were quarantined days after arriving from West Africa

9 victims of Ebola on American soil

CMO optimistic about vaccine
Chief Medical Officer at the Ministry of Health (MOH) Dr Colin Furlonge has described Ebola as "an imported disease" which "while it may arrive here, it does not arise here."

LEVY ON PNM COUNCIL
Bailiffs seize assets of Tunapuna/Piarco Regional Corporation to recover $2m

President holds his tongue
President Anthony Carmona has decided to maintain public silence on his threat to sue comedienne and radio talk-show personality Rachel Price

Price has 'not received pre-action protocol letter'

PM at close of Nagar: Highway will be built
Even as hunger striker Dr Wayne Kublalsingh is now bedridden and talking about death, Prime Minister Kamla Persad-Bissessar remains resolute in her decision

London happy to meet with PM
Despite long wait...

Hopeless after flood
Schools stay shut; South residents count losses...

...Corporation having difficulty dredging rivers

Some roads still under water
Clean-up begins in Tobago, but...

Tobago Hindus get land deed
THE Tobago Hindu Society (THS) received a deed for four lots of land in Signal Hill from Tobago House of Assembly

Woman hit crossing South Quay
... while crossing the road outside the designated zebra crossing

Pupil sent home for mehindi
An investigation has been launched into allegations that a female pupil was discriminated against at a primary school in San Fernando because mehindi was painted on her hands.

Suspect in double killing still on the run
THE SUSPECT wanted for the murders of his ex-girlfriend and her brother, along with the attempted murders of two other people

Man with bullet placed on bond
A WATCHMAN who was found with a bullet in his possession on the Divali holiday has been ordered to keep the peace for three years.

Police not doing enough
... to find her 12-year-old daughter who has been missing and feared abducted since last week Friday.





Send page by E-Mail


Loading
October 25, 2014
Posted: Saturday, October 25, 2014

Pandemic pandemonium
By Indira Rampersad




Send page by E-Mail

October, 24, 2014
Posted: Friday, October 24, 2014

Illness of the bended walker
By Sheila Rampersad




Send page by E-Mail

October 23, 2014
Posted: Thursday, October 23, 2014

The Chinese-Trinidadian narrative
By Bridget Brereton

Making sense of the news
By Winford James




Send page by E-Mail

October 20, 2014
Posted: Monday, October 20, 2014

Luxury hunger strikes
By Marion O'Callaghan

The price for progress
By Keith Subero




Send page by E-Mail

October 19, 2014
Posted: Sunday, October 19, 2014

Ebola: panic paralyses nation
By Raffique Shah

Citizen 6156
By Andre Bagoo

Posing and other agendas
By Martin Daly

Death: Freedom to choose?
By Selwyn Ryan

Imam caught in twin terrors of today travel
By Lennox Grant

Re-thinking Integration
By Sunity Maharaj




Send page by E-Mail

October, 18, 2014
Posted: Saturday, October 18, 2014

T&T, Jamaica and regional disintegration
By Indira Rampersad




Send page by E-Mail




Support TriniView


To send comments, articles and suggestions or to report errors,
.
If you want your name withheld from publication, please state so in your submission and supply a
nom de plume.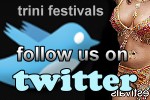 Contact Us
trinidadandtobagonews

Postal Address:
Trinidadand
TobagoNews.com
P.O. BOX 6505
Maraval,
Trinidad and Tobago,
West Indies.

Phone:
1-868-628-0905