DAILY NEWS
LIVING DEAD
Saturday, October 21, 2017
SWAMPED
Friday, October 20, 2017
Divali Deluge: Trinidad inundated with heavy rainfall
Thursday, October 19, 2017
LIFE SAVING CLOUTS
Wednesday, October 18, 2017
Brother of chutney singer robbed and murdered
Monday, October 16, 2017
'HARRY' EXPOSED
Monday, October 16, 2017
PNM PUTS OUT HARRY
Sunday, October 15, 2017

Headlines

ARTICLES & LETTERS
Impugning The Integrity of the Parliament
Monday, October 2, 2017
Leave the Human Capital in Dominica
Friday, September 22, 2017
Another Imbertian Bungling on The Property Tax
Monday, September 11, 2017
Timeo Beckles et Dona Ferentes
Sunday, August 6, 2017
Was the Valuation of Property Scheme Really Voluntary?
Thursday, July 20, 2017
Imbert Misled Parliament on First Phase of The Property Tax
Wednesday, July 12, 2017
Using a National Disaster to Polarise the Country
Wednesday, July 5, 2017

Articles

International Opinions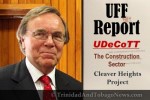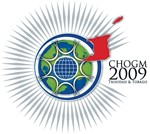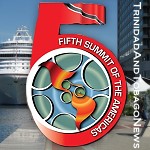 AFRICA (Video)

The Great African Scandal (Video)
Robert Beckford visits Ghana to investigate the hidden costs of rice, chocolate and gold and why, 50 years after independence, a country so rich in natural resources is one of the poorest in the world...
Continue to Video



| | |
| --- | --- |
| | |


News and Commentaries from Various News Sources in T&T

LIVING DEAD
Posted: Saturday, October 21, 2017

Breakdown in communication
ODPM boss on late reaction to flooding

LIVING DEAD:
Mourners flee as body 'breathes'

ODPM takes blame for slow response
...disaster management systems failed to warn the public of impending floods due to heavy rainfall and high spring tides, because of an early lack of communication among first responders.

Planning Division to review land use policy

Penal under water
While some Penal families were virtually marooned in their homes, others were forced to flee theirs and seek refuge

Rowley: Emergency response time must be better

Businessman feeds marooned families
Barrackpore businessman Eddie Surjan is being hailed a hero after he decided to make hot meals from his businessplace – Barrackpore Breakfast Shed

Vega de Oropouche under water, 80 families affected
...two days after heavy rainfall led to massive flooding in various parts of the country.

Flooding deja vu for some

God sent men who saved us
Mom of family rescued from sinking car

Community in darkness after landslide
An entire village along the Blanchisseuse Road in Arima was last night left in total darkness after a major landslide brought down power lines in the area.

Grande villagers get relief items via trucks

What's hiding in this water? Teeth and fangs!

Let's move! - Contractor donates excavators to clean rivers
CONTRACTOR Ashmead Ali has called on fellow businesspeople to donate some of their equipment to clearing watercourse sin their area in an attempt to negate the level of catastrophic flooding happening in Trinidad.

Earthquake off Tobago

Soldiers deployed as 200 'rescued'

Roads near Piarco Airport still flooded

Harry receives suspension via e-mail

Suspended Harry fears wife not being appointed judge

Rambharat: 404 vacancies in agriculture ministry
If Agriculture, Land and Fisheries Minister Clarence Rambharat has his way, the $118 million allocated in the 2018 budget to pay staff and Cost of Living Allowance (COLA) would have been spent on highly trained, qualified and motivated workers to get the job done.

Nursing shortage worries TTRNA

Moonilal, Young clash over housing

Kamla's advisers racked up hefty phone bills
Minister in the Office of the Prime Minister (OPM) Stuart Young:

Piarco II case to proceed
There will be no interruption of the Piarco II preliminary inquiry as High Court judge Jacqueline Wilson, in a ruling late Thursday evening, dismissed an application by defendants for a stay of the magisterial proceedings.

TT heading to failed state
Downtown Owners and Merchants Association (DOMA) head Gregory Aboud is warning.

Arima man murdered
A robbery at an Arima bar turned fatal yesterday as a man was shot dead after being robbed of his thick gold chain while two others were shot.




Send page by E-Mail


Loading


Support TriniView


To send comments, articles and suggestions or to report errors,
.
If you want your name withheld from publication, please state so in your submission and supply a
nom de plume.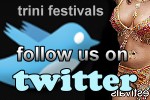 Contact Us
trinidadandtobagonews

Postal Address:
Trinidadand
TobagoNews.com
P.O. BOX 6505
Maraval,
Trinidad and Tobago,
West Indies.

Phone:
1-868-628-0905