DAILY NEWS
MURDER ON THE BEACH
Sunday, November 23, 2014
BABY LOSES ARM
Saturday, November 22, 2014
HE'S BACK
Friday, November 21, 2014
RAPE CHARGE
Thursday, November 20, 2014
SCHOOL SEX ATTACK
Wednesday, November 19, 2014
DISASTER
Tuesday, November 18, 2014
MURDER WASN'T PART OF THE PLAN
Monday, November 17, 2014

Headlines

ARTICLES & LETTERS
PP's Industrial Transfusion to Caroni
Thursday, November 20, 2014
Rowley's attempt to woo Indian vote
Monday, November 10, 2014
ELECTION TEASER
Saturday, November 8, 2014
Dismissal of Denesh Dangerous and Damaging
Friday, November 7, 2014
Ralph Maraj's Myopia
Wednesday, October 22, 2014
The Responsibility of Intellectuals
Thursday, October 16, 2014
CAPE TECTONICS AT HILLVIEW
Thursday, October 16, 2014

Articles

International Opinions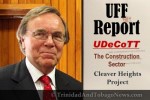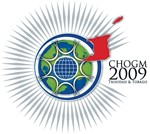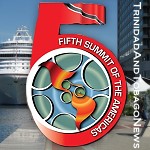 AFRICA (Video)

The Great African Scandal (Video)
Robert Beckford visits Ghana to investigate the hidden costs of rice, chocolate and gold and why, 50 years after independence, a country so rich in natural resources is one of the poorest in the world...
Continue to Video




COCO Dance Festival 2014
By TriniView Reporters - Event Date: Oct. 03, 2014
On Monday 22nd The Contemporary Choreographers' Collective (COCO) Dance Festival opened in Queen's Hall on Friday 3rd October, 2014, for its sixth annual showcasing of dance pieces from across the Caribbean and around the world.



Cubes in Space 2014 Awards Ceremony
By TriniView Reporters - Event Date: Aug. 26, 2014
On September 26th 2014, Trinidad and Tobago was the host of the Cubes in Space awards ceremony which was held at the residence of the Canadian High Commissioner in Fairways, Maraval...



News and Commentaries from Various News Sources in T&T

MURDER ON THE BEACH
Posted: Sunday, November 23, 2014

MURDER ON THE BEACH
German couple chopped to death in Bacolet, Tobago

GERMAN COUPLE SLAIN ON BEACH
An elderly German couple was yesterday found chopped to death at a secluded area on Bacolet Beach in Tobago.

THA, tourism heads in shock: 'leave no stone unturned'

Amputation not negligence, baby had uncommon condition...says doctor
THE premature baby boy whose left arm was amputated at the San Fernando General Hospital on Friday was born with an uncommon condition of having an absence of major blood vessels that supply blood to the arm.

Stacy breaks her silence on Curepe Interchange
Junior Minister in the Ministry of Works Stacy Roopnarine has broken her silence on the allegations of interference she levelled at her boss, Works and Infrastructure Minister Dr Surujrattan Rambachan in the allocation of contracts for the Curepe Interchange

SWRHA policy paper looking like 'copy and paste'
Authority to probe similarity with Canada health facility document

11,000 cases of domestic violence, child abuse in two years

Mayaro teachers call for reliable transport
Teachers of the Mayaro Secondary School living in Sangre Grande and environs are calling on the Ministry of Education to institute a reliable transportation system

Nature's balancing act

Health official: Many more CHIKV cases than reported

Keeping the lights on in T&T
Every week, for the past six weeks, the Northwestern peninsula of Trinidad and Tobago has lost electricity.
Manzanilla's delicate ecosystem...

Provide Commission with support
Former chairman of the Integrity Commission, Kenneth Gordon

Mud makes mas at Sando church
The four-metre high and 12-metre long wall of the St Peter's Spiritual Baptist Church at Lambie Street, Vistabella, is believed to have caved in after three weeks of rainfall

Permanent fix needed for Cocorite bow-tie turnaround

Empower citizens as watchdogs
Procurement conference December 1, 2 at Hyatt to...

Hazel Brown to step down as NGO head

New Hybrid Cars Pricey
The wave of the future...

Petrotrin claims sabotage, calls in cops after oil leak
A day after Petrotrin beefed up security following an internet threat, saboteurs have struck at a Petrotrin installation in Grand Ravine, Palo Seco, unscrewing a plug from an oil tank.

Azmon still on the run
...search continues today

Teacher 'beaten to a frazzle' by male student
These were the revelations of a female teacher yesterday in the question and answer session of "Education Matters", the annual Extraordinary Meeting of the General Council of TTUTA held at Holy Faith Convent, Couva.




Send page by E-Mail


Loading
November 23, 2014
Posted: Sunday, November 23, 2014

Too much mis-speaking
By Andre Bagoo

Have Money, Will Waste
By Sunity Maharaj

Corruption—the T&T 'single story'
By Lennox Grant

Manzanilla collapse: decades of neglect
By Raffique Shah

The pronouncements of politicians
By Reginal Dumas

Looking across the generations
By Martin Daly




Send page by E-Mail

November 21, 2014
Posted: Friday, November 21, 2014

If I were President
By Sheila Rampersad




Send page by E-Mail

November 20, 2014
Posted: Thursday, November 20, 2014

History at our doorstep
By Bridget Brereton

Confusion in the place
By Winford James




Send page by E-Mail

November 19, 2014
Posted: Wednesday, November 19, 2014

Big CCJ question for J'ca, T&T
By Rickey Singh




Send page by E-Mail

November 17, 2014
Posted: Monday, November 17, 2014

The disappearing state IV
By Marion O'Callaghan

A task for PM's sales team
By keith Subero




Send page by E-Mail

November 16, 2014
Posted: Sunday, November 16, 2014

Backward ever, forward never
By Raffique Shah

Doing the Right Thing
By Sunity Maharaj

Wayne plays his final trumps?
By Selwyn Ryan

Throwing us in the bamboo
By Martin Daly

Tiger, burning bright
By Andre Bagoo




Send page by E-Mail




Support TriniView


To send comments, articles and suggestions or to report errors,
.
If you want your name withheld from publication, please state so in your submission and supply a
nom de plume.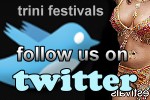 Contact Us
trinidadandtobagonews

Postal Address:
Trinidadand
TobagoNews.com
P.O. BOX 6505
Maraval,
Trinidad and Tobago,
West Indies.

Phone:
1-868-628-0905