DAILY NEWS
PENNY: PNM WOMEN 'MADE' KAMLA
Monday, May 20, 2013
ONE DOWN AT CAL
Sunday, May 19, 2013
LOTTO WINNER CA$HE$ TICKET
Saturday, May 18, 2013
Winning $20.4m Lotto ticket bought in parlour
Friday, May 17, 2013
COP KILLER AT LARGE
Thursday, May 16, 2013
Howai insists airline solvent but CAL loses $800m
Wednesday, May 15, 2013
CARICOM HEADS VEX OVER CAL
Tuesday, May 14, 2013

Headlines

ARTICLES & LETTERS
Eulogy on the late Sankar Mahabal Delivered by Stephen Kangal
Tuesday, March 5, 2013
Unrepresented Black Faces in T&T Ads
Monday, March 4, 2013
The "Pontificat": Akilah Holder's 'Carnival' Article
Monday, March 4, 2013
Introducing A Black Supremacy Agenda into T&T/Nigeria Relations
Friday, August 3, 2012
Tobago's Self-Governance and Legal Separation from T'dad
Saturday, July 21, 2012
Tobago's Internal-Self Governance — No Façade Structure
Wednesday, July 11, 2012
Politics and Promotions in the Cabinet Re-Shuffle
Wednesday, June 27, 2012

Articles

International Opinions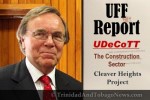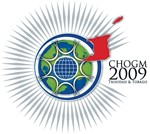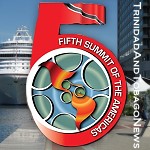 AFRICA (Video)

The Great African Scandal (Video)
Robert Beckford visits Ghana to investigate the hidden costs of rice, chocolate and gold and why, 50 years after independence, a country so rich in natural resources is one of the poorest in the world...
Continue to Video



| | |
| --- | --- |
| | |


News and Commentaries from Various News Sources in T&T

PENNY: PNM WOMEN 'MADE' KAMLA
Posted: Monday, May 20, 2013

PENNY: PNM WOMEN 'MADE' KAMLA
IT was the hard work done by the PNM Women's League over the years to lift the status of women that has allowed Kamla Persad-Bissessar to become Prime Minister (PM) of TT

Kamla Rallies Troops
Faced with poor ratings...

Bring It On
PM: We will mash them up

PNM motion today
AT 1.30 pm today, the Opposition will bring its fourth no-confidence motion against the Government and Prime Minister since the People's Partnership (PP) took office in 2010

Kamla's house smoked out
Fire rages just opposite

Rowley scoffs at AG's $12,000 bankruptcy claim
... "pre-emptive strike to try and intimi­date me in the motion of no confidence" (which is being debated today in the House of Representatives).

Cops find explosives: Arima man held
POLICE on Friday afternoon found 12 pounds of explosives and four detonators which has the potential of levelling an entire city block if detonated, according to investigators.

Earthquake alert
Scientists seek $$ for Central Range project

Wife to collect 'Icon' award on his behalf
Geoffrey Holder honoured

Ex-chairman supports Howai's decision to fire board
CAL in good position for turnaround—Moonan

Gonsalves: CAL subsidy unfair
Prime Minister of St Vincent and the Grenadines Dr Ralph Gonsalves says that the fuel subsidy provided to Caribbean Airlines Limited by the Government of Trinidad and Tobago should either be matched for LIAT or removed on routes that both CAL and LIAT operate

New code of ethics coming- Bat in your crease, COP members told
Leader of the Congress of the People (COP) Prakash Ramadhar says any member who fails to adhere to the party's code of conduct will suffer the consequences

The farmers who came
President of the Cane Farmers Association Seukeran Tambie believes not much focus is placed on cane farmers during the Indian Arrival Day celebrations.

Congrats from Gandhi at 1945 celebrations
Wednesday, May 30, 1945 was a memorable day for East Indians in Trinidad and Tobago.

Bringing forensics into 21st century
Forensic pathologist Dr Valery Alexandrov: $3.7 million refurbishment of an autopsy room at the Forensics Science Centre was a great step forward

Party calls for CDAP probe
....about 600,000 prescriptions were recorded from a population of 1.3 million and that did not seem to be practical.

Toxic smoke in the city
AS fire officers battled to extinguish a fire that has been raging at the Beetham Landfill since Friday, the capital city remained blanketed by thick smog containing toxic fumes.

NPTA supports sugar ban
The banning of high sugar and carbonated beverages from school cafeterias has received the endorsement of the National Parent Teachers' Association (NPTA).

A new lease on sight
'Always get a second opinion'

Homosexuality no disease
The United Nations (UN) and UNAIDS on Friday showed support to the international lesbian, gay, bisexual, and transgender (LGBT) community on the International Day Against Homophobia and Transphobia (IDAHO).

Warner comes under fire: Matt upset over 'sleaze' remarks
Vice-president of the Media Association (Matt) Judy Raymond yesterday criticised former national security minister Jack Warner for his negative remarks against other local newspapers.

Jack: I'll file papers as UNC candidate for by-election

Killed for $20. Mom wants justice
On February 3, 2010, Brian Mottley, of Rig Road, Claxton Bay, died from stab wounds to his neck and chest after an argument during a card game.




Send page by E-Mail


Loading
Editorials - May 20, 2013
Posted: Monday, May 20, 2013

Opposition motion
Newsday Editorial

Those religious lobbies
By Marion O'Callaghan

Into the river of memories
By Keith Subero

The corruption plague
By Michael Harris




Send page by E-Mail

Editorials - May 19, 2013
Posted: Sunday, May 19, 2013

Cut CAL to the bone
By Raffique Shah

Getting the ratio right
By Andree Bagoo

Yetunde's theme
By Martin Daly

Money, social power and good governance
By Selwyn Ryan

Heretic challenges faith, disturbs comfort
By Lennox Grant




Send page by E-Mail

Editorials - May 18, 2013
Posted: Saturday, May 18, 2013

Chasing that $20m jackpot
By Dana Seetahal

Caricom's unfair call
Newsday Editorial




Send page by E-Mail

Editorials - May 16, 2013
Posted: Thursday, May 16, 2013

A Chinee government?
By Winford James

Prison reform; Beyond the pail
By Selwyn Ryan




Send page by E-Mail

Editorials - May 15, 2013
Posted: Wednesday, May 15, 2013

Assault on Press freedom
By George Alleyne

Step forward against corruption
By Tony Fraser

Home Again, in a Trance
By Raymond Ramcharitar

Renewing confidence in Caricom
By Rickey Singh




Send page by E-Mail

Editorials - May 13, 2013
Posted: Monday, May 13, 2013

Ethics, not protocol
Newsday Editorial

Tea party or French Spring?
By Marion O'Callaghan

Sorry mess at CAL
Express Editorial

All about expediency
By Keith Subero

Flying the unfriendly skies
By Michael Harris




Send page by E-Mail




Support TriniView


To send comments, articles and suggestions or to report errors, .
If you want your name withheld from publication, please state so in your submission and supply a
nom de plume.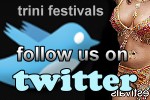 Contact Us
trinidadandtobagonews

Postal Address:
Trinidadand
TobagoNews.com
P.O. BOX 6505
Maraval,
Trinidad and Tobago,
West Indies.

Phone:
1-868-628-0905