DAILY NEWS
TEARS FOR MAX
Tuesday, January 16, 2018
14,178 overstay visit to TT
Monday, January 15, 2018
Government starts land acquisition for Curepe overpass
Sunday, January 14, 2018
$120m for new Tobago ferry
Saturday, January 13, 2018
SLOW BOAT TO 'BAGO
Friday, January 12, 2018
WASA eyes commercial venture
Thursday, January 11, 2018
New leads in Joshua's killing
Wednesday, January 10, 2018

Headlines

ARTICLES & LETTERS
No scruples, no consciences
Thursday, November 9, 2017
Impugning The Integrity of the Parliament
Monday, October 2, 2017
Leave the Human Capital in Dominica
Friday, September 22, 2017
Another Imbertian Bungling on The Property Tax
Monday, September 11, 2017
Timeo Beckles et Dona Ferentes
Sunday, August 6, 2017
Was the Valuation of Property Scheme Really Voluntary?
Thursday, July 20, 2017
Imbert Misled Parliament on First Phase of The Property Tax
Wednesday, July 12, 2017

Articles

International Opinions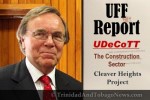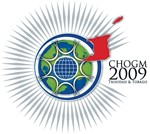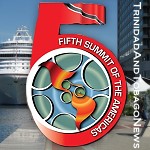 AFRICA (Video)

The Great African Scandal (Video)
Robert Beckford visits Ghana to investigate the hidden costs of rice, chocolate and gold and why, 50 years after independence, a country so rich in natural resources is one of the poorest in the world...
Continue to Video



| | |
| --- | --- |
| | |


News and Commentaries from Various News Sources in T&T

TEARS FOR MAX
Posted: Tuesday, January 16, 2018

TEARS FOR MAX

Soca Monarch prize $ slashed again:
First place winner now takes home $300,000

Gridlock as city stops for Max

Ferry sailings affected by State funeral

Maxine: Dedicate Carnival 2018 to former president
Putting forward the proposal was Richards' daughter, Maxine, as she spoke to the media in the lobby of the Parliament, Port-of-Spain, where her father's body will lie in State for a second day today

Dillon: Govt not buying out CoP's leave

'They will kill Carnival' - promoter knocks EMA police

Newtown Playboys retain single pan title

Murdered schoolboy's mom says farewell from behind bars
According to sources, Carlene King, 47, is an outpatient of the St Ann's Psychiatric Hospital and is behind bars for the 2007 murder of her niece La Toya King.

Survivors scarred for life
One of the survivors of the deadly attack that claimed the life of schoolboy Joshua Andrews, 15, was inconsolable at Andrews' funeral yesterday.

Body found wrapped in sheet at Mt Lambert
Police are seeking the public's assistance in identifying a murder victim, whose body was found in Mt Lambert yesterday.

Severed leg, arm washes ashore

Bullets fly under cover of rain
Imani Blackett's ambition of becoming a cattle farmer and purchasing his own car died with him yesterday as he was gunned down while working at his cousin's parlour.

Fisherman killed over missing boat light
An argument between two fishermen over a missing boat light ended in murder in the fishing village of Cumana near Toco on Sunday.

Was this man killed in a hit-and-run?
Taran Persad Aligar, 49, was found dead on Papourie Road - near where he lived.

Hit-and-run victim thankful to be alive
Twenty-year-old Seema Kelly Ramkissoon, the young woman who was struck by a car which never stopped on Friday evening in San Francique, Penal, has been discharged from hospital.

Christmas Eve mystery : Where is Motilal?
he family of Motilal Alladean, 64, said they have searched across the country for him without success.




Send page by E-Mail


Loading


Support TriniView


To send comments, articles and suggestions or to report errors,
.
If you want your name withheld from publication, please state so in your submission and supply a
nom de plume.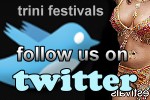 Contact Us
trinidadandtobagonews

Postal Address:
Trinidadand
TobagoNews.com
P.O. BOX 6505
Maraval,
Trinidad and Tobago,
West Indies.

Phone:
1-868-628-0905