DAILY NEWS
Place your bets
Thursday, September 3, 2015
Girl, 1, crushed by daddy's van
Wednesday, September 2, 2015
PM: They are deserving
Tuesday, September 1, 2015
Order of the Republic for Dookeran, McLeod
Monday, August 31, 2015
US$546m loan for wastewater treatment
Sunday, August 30, 2015
19 DEAD, 25 MISSING
Saturday, August 29, 2015
Rowley: Hard times coming
Friday, August 28, 2015

Headlines

ARTICLES & LETTERS
The Lab top Scandal
Tuesday, August 18, 2015
"Chinese Bridge" Chinese Proficiency Competition Press Conference
Tuesday, May 3, 2016
A Stunningly Bad Appointment
Saturday, July 18, 2015
New US-Cuba Rapprochement
Saturday, July 18, 2015
Youths Take Hillview's 60th Birthday to the People
Friday, July 17, 2015
Rowley Must Clear the Pre-Debates Decks
Wednesday, June 17, 2015
Disband the Debates Commission
Monday, June 8, 2015

Articles

International Opinions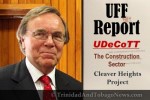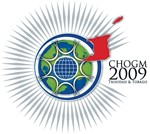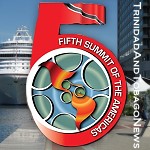 AFRICA (Video)

The Great African Scandal (Video)
Robert Beckford visits Ghana to investigate the hidden costs of rice, chocolate and gold and why, 50 years after independence, a country so rich in natural resources is one of the poorest in the world...
Continue to Video



| | |
| --- | --- |
| | |


News and Commentaries from Various News Sources in T&T

Place your bets
Posted: Thursday, September 3, 2015

Place your bets
With the general election mere days away, gamblers all over the country now have the option of placing bets on who will be the winner.

Commonwealth observer team advises: Maintain peaceful, credible election
Election Central 2015

Objection over 'obeah clip'
...social media video clip featuring images which it says evoked obeah, painting that belief system in a negative light and using it to divide the population .

'Children's rights must come first'
…Former minister laments neglect of child issues

'Gypsy', Aloes for ILP rally
FORMER United National Congress MP for Mayaro Winston "Gypsy" Peters and fellow calypsonian Michael "Sugar Aloes" Osuna will perform at the final political rally this weekend of the Independent Liberal Party (ILP)

It could cost Govt $100m
Rowley on Jack extradition:

Kamla outlines Tobago plans
PRIME Minister Kamla Persad- Bissessar visited the sister-isle Tobago to introduce the People's Partnership 2015 Manifesto which was officially launched a month ago.

London wants autonomy for Tobago in a year

Kamla confident of win despite 'NOTA' plot
Former Senate president Timothy Hamel-Smith's call for voters to spoil their ballots by writing NOTA (None of the Above)

Rowley: Voters on trial
OPPOSITION Leader, Dr Keith Rowley, has said each voter in the national electorate will be virtually "on trial" in Monday's General Election

Relatives ask, why no award for Tiny?
THE BROTHER of a Santa Cruz man who assisted in the rescue of two women whose vehicle plunged 300 feet down a precipice in Maracas two weeks ago

National Trust to take legal action

GATE funding for medical students
The decision to control the number of spaces for citizens who would be funded at regional institutions was based on the following issues

UTT Aviation campus takes flight
...persons belonging to low income families would now be afforded opportunities to pursue their dreams of becoming pilots as they gain training at the UTT Aviation Campus, Camden near Couva.

No wait for CT Scans
... following the launch of a Nuclear Medicine Centre at the Eric Williams Medical Sciences Complex at Mount Hope.

Sando hospital staff say no to shutdown
... no to sickout action proposed by the Public Services Association (PSA) president Watson Duke to force Government to move away from its zero, zero, one position

Student detained on terrorism suspicion: Trini held in Saudi prison
Relatives of a 30-year-old student being detained in Saudi Arabia under suspicion of being a terrorist are calling on the Foreign Affairs Ministry for urgent assistance in securing his release

4 Trinis die in mystery fire but Officials fear sinister plot
Police in New Jersey are investigating the possibility that a fire which claimed the lives of a family of four with Trinidadian roots on Tuesday morning was in fact a murder suicide.

PH driver hijacked, killed
...stolen car used in deadly drive-by

Mother loses second son to gun violence
A Malabar woman who have not fully gotten over the killing of her 33-year-old son, now has to find the strength to bury another one

Man shot in groin
A 26-year-old man of Bagatelle, Diego Martin is under police guard at Port-of-Spain General Hospital suffering from a gunshot wound to the groin.




Send page by E-Mail


Loading
September 03, 2015
Posted: Thursday, September 3, 2015

Hamel-Smith's misguided protest
Express Editorial




Send page by E-Mail

August 30, 2015
Posted: Sunday, August 30, 2015

'Perfectly happy in their conditions'
By Andre Bagoo




Send page by E-Mail

August 28, 2015
Posted: Friday, August 28, 2015

Tardy TATT loses out in public trust
Trinidad Express




Send page by E-Mail

August 27, 2015
Posted: Friday, August 28, 2015

Keith Rowley and the Coercive State
By Dr. Selwyn R. Cudjoe




Send page by E-Mail

August 26, 2015
Posted: Wednesday, August 26, 2015

Hearing the deaf
Newsday Editorial




Send page by E-Mail

August 24, 2015
Posted: Monday, August 24, 2015

Entering the debate
By Marion O'Callaghan




Send page by E-Mail




Support TriniView


To send comments, articles and suggestions or to report errors,
.
If you want your name withheld from publication, please state so in your submission and supply a
nom de plume.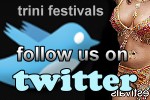 Contact Us
trinidadandtobagonews

Postal Address:
Trinidadand
TobagoNews.com
P.O. BOX 6505
Maraval,
Trinidad and Tobago,
West Indies.

Phone:
1-868-628-0905