DAILY NEWS
Bar Ayers-Caesar from being a judge
Sunday, April 30, 2017
ARCHIE/CJ MUST GO
Saturday, April 29, 2017
I VEX WITH MEHSELF
Friday, April 28, 2017
Hot spell continues: 'stay hydrated, avoid sunburn'
Thursday, April 27, 2017
WATER FIGHT
Wednesday, April 26, 2017
STATE OWES $43B
Tuesday, April 25, 2017
BABY ORPHANED
Monday, April 24, 2017

Headlines

ARTICLES & LETTERS
Grounds Invalidating The Current Property Tax Legislation
Tuesday, April 25, 2017
Why marijuana became illegal
Saturday, April 22, 2017
No Crime Plan Without Legalising Drugs
Tuesday, April 18, 2017
The Great Betrayal
Monday, April 10, 2017
Curbing The Tobagonian Apetite for Governance
Wednesday, April 5, 2017
Getting It Right
Monday, March 27, 2017
Guyana on the Brink of an Oil Bonanza
Wednesday, March 22, 2017

Articles

International Opinions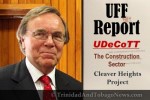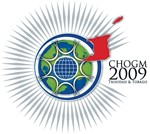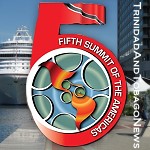 AFRICA (Video)

The Great African Scandal (Video)
Robert Beckford visits Ghana to investigate the hidden costs of rice, chocolate and gold and why, 50 years after independence, a country so rich in natural resources is one of the poorest in the world...
Continue to Video



| | |
| --- | --- |
| | |


News and Commentaries from Various News Sources in T&T

Bar Ayers-Caesar from being a judge
Posted: Sunday, April 30, 2017

Bar Ayers-Caesar from being a judge
LEADER of the Movement for Social Justice (MSJ) David Abdulah says the lack of judgment displayed by former chief magistrate Marcia Ayers-Caesar disbars her from ever again being appointed to the High Court.

Copy of report into Quinlan-Williams' probe denied
A two-page statement of charges accused Quinlan-Williams of improper judicial conduct in a June 29, 2009, bail-fixing incident in the Port of Spain arms and ammunition court.

Doubt over another new judge

Crisis averted, don't resign
De la Bastide to Archie on JLSC controversy:

BABY BOY BORN IN TURKEY
A FOUR-MONTH-OLD boy born in Turkey and a two-year old boy were among the 12 nationals who returned home from the embattled Middle East country on Friday.

12 deported from Turkey quizzed before 'going home'
"The law enforcement agencies in Trinidad conducted in an inter-agency operation yesterday at the airport between the period of four o'clock in the afternoon straight up till after ten o'clock..."

'Grossly exaggerated'
Head of the Islamic Front Umar Abdullah has described as "grossly exaggerated," the contents of a recently-published study in the journal, Studies in Conflict Terrorism

Calculating property tax
...as Govt set to collect $503M

Saleesha, dad's murders 'an inside job'
Whoever shot dead five-yearold Saleesha Joseph before killing her father, Solomon Joseph, 36, committed the savage act because she may have been able to identify them.

Maduro is the only hope
Venezuelan ambassador:

Dire times in Venezuela

Cancer reality check
THE St James Medical Complex (SJMC) saw 22,000 cancer patients visiting the facility in 2016.

Work on oncology centre 'at a standstill'
Today, no dirt is being moved at the site but the bill is climbing, with between $3 to $4 million a month to keep French contractor Bouygues Batiment T&T Construction Company (BBTTCC) on site.

CT scanners working again
All but one of the CT scanners in the nation's major hospitals are functioning once again and are being put to use.

More people thinking about suicide in T&T
73% of callers to Lifeline seeking help

T&T moves up 10 spots on Press Freedom index

Govt takes over two CLICO firms
...assets acquired at no cost

Challenges of contract workers
AS a result of our continuing focus in reporting on the issues and challenges involving contract work in the Trinidad and Tobago labour force, workers affected by this phenomenon, which has become increasingly entrenched

Glenn faces heat over Siparia complex
ATHLETES, coaches and residents gathered yesterday at Irving Park, Siparia, calling for the completion of a sporting facility in the community.

Local films can make billion$
FOR some, local film and television production is viewed as a hobby of filmmakers.

Child kidnap accused shot dead
...killed in San Fernando

Indiscipline down in east PoS schools
Education Minister Anthony Garcia believes the Laventille/Morvant School Improvement Project has been working as there has been a significant reduction of indiscipline in schools in the community.




Send page by E-Mail


Loading


Support TriniView


To send comments, articles and suggestions or to report errors,
.
If you want your name withheld from publication, please state so in your submission and supply a
nom de plume.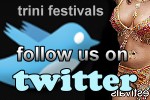 Contact Us
trinidadandtobagonews

Postal Address:
Trinidadand
TobagoNews.com
P.O. BOX 6505
Maraval,
Trinidad and Tobago,
West Indies.

Phone:
1-868-628-0905