DAILY NEWS
ISIS EYE IN THE SKY
Thursday, March 30, 2017
MURDER ENTERPRISE
Wednesday, March 29, 2017
Carnival City eyed for site
Tuesday, March 28, 2017
MAS CAMP PUB BURNS
Monday, March 27, 2017
Firefighters battling blaze on Ariapita Avenue
Sunday, March 26, 2017
RAGE IN ENTERPRISE
Saturday, March 25, 2017
BAG OVER HEAD
Friday, March 24, 2017

Headlines

ARTICLES & LETTERS
Getting It Right
Monday, March 27, 2017
Guyana on the Brink of an Oil Bonanza
Wednesday, March 22, 2017
Brutifying Our Sensibilities
Monday, March 20, 2017
Ramnarine on Petrotrin: Imbert wrong again
Monday, March 13, 2017
Appreciating the Late Rev Everson Sieunarine
Thursday, March 9, 2017
An Anarchist Anthem
Monday, March 6, 2017
Will Lobbyists Now Replace TT Diplomats in the USA?
Wednesday, March 1, 2017

Articles

International Opinions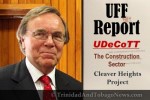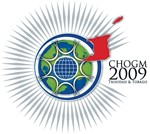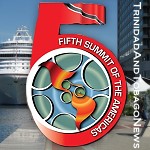 AFRICA (Video)

The Great African Scandal (Video)
Robert Beckford visits Ghana to investigate the hidden costs of rice, chocolate and gold and why, 50 years after independence, a country so rich in natural resources is one of the poorest in the world...
Continue to Video



| | |
| --- | --- |
| | |


News and Commentaries from Various News Sources in T&T

ISIS EYE IN THE SKY
Posted: Thursday, March 30, 2017

ISIS EYE IN THE SKY
CENTRAL Division police say a member of the Unruly ISIS gang is using a drone outfitted with a camera to conduct surveillance on police operations and track officers' whereabouts.

Rowley celebrates resilience of Shouter Baptists
Minister Dr Keith Rowley said the hurdles put in front of members of the Spiritual Shouter Baptist community only served to strengthen their resolve to fight an unjust system.

'Work for liberation of T&T'
United National Congress chairman David Lee

'Message of hope still a timely one'
President Anthony Carmona lauded the strength and resilience of that community in the face of its history of persecution and noted famed labour hero Tubal Uriah 'Buzz' Butler also drew upon his resolute Spiritual Baptist faith.

Insulting and disrespectful
CHAIRMAN of the Spiritual Baptist Shouter Prohibition Ordinance Centenary Commemoration Committee Reverend Hazel-Ann Gibbs-De Peza has described the government's $20,000 donation to the organisation to host today's Liberation Day activities.

Three of nine police divisions excel
THREE OF nine police divisions have met and surpassed their target of a 30 per cent detection rate for 2017, says the police public information officer, Acting ASP Michael Pierre.

Panday: Implement laws to tackle crime
FORMER Minister in Ministry of National Security Subhas Panday says implementation of existing laws, and not new legislation, is needed to deal with the runaway crime situation.

Girl, 5, found with slain dad's corpse
According to police reports, residents of 23rd Street, Beetham Gardens, heard several loud explosions about 2.30 a.m. on Tuesday.

3 more murders
THREE men were killed, one in Beetham Gardens and two in Diego Martin between Tuesday night and yesterday, bringing the murder toll for the year so far to 122.

Garcia outlines plans to deal with indiscipline in schools
EDUCATION Minister Anthony Garcia says his ministry has a comprehensive plan at its 580 schools to address indiscipline and preserve order.

Promise ends protest
A promise by the Ministry of Education to remove a troubled 11-year-old boy from the Santa Rita Roman Catholic School in Rio Claro was enough to end protest action by a group of concerned parents.

Justice must be tempered with compassion
Fatima College principal Fr Augustine:

Banks, homes, school evacuated after oil leak
PUPILS of Point Fortin Roman Catholic Primary School were evacuated yesterday morning after fears that a leak had developed along one of the many oil and gas pipelines running through the district.

Woman killed on PBR: struck by police car
The woman who was recorded giving birth on a pavement in Curepe in June 2015 has died after being struck by a police vehicle.

Cops say soldier's shooting death was suicide
FORMER Special Forces soldier Omar Samaroo, 46, who was found in his dormitory at Camp Cumuto Tuesday morning with a bullet wound to his neck, died at about 11.30 pm that night.




Send page by E-Mail


Loading


Support TriniView


To send comments, articles and suggestions or to report errors,
.
If you want your name withheld from publication, please state so in your submission and supply a
nom de plume.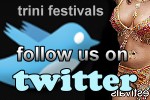 Contact Us
trinidadandtobagonews

Postal Address:
Trinidadand
TobagoNews.com
P.O. BOX 6505
Maraval,
Trinidad and Tobago,
West Indies.

Phone:
1-868-628-0905