DAILY NEWS
$HOPAHOLICS
Saturday, December 20, 2014
SPARROW'S $2M GIFT
Friday, December 19, 2014
WHAT GREAT NEWS!
Thursday, December 18, 2014
JAIL FOR BOBOL
Wednesday, December 17, 2014
'THIS SERIOUS'
Tuesday, December 16, 2014
PASTOR WANTED
Monday, December 15, 2014
Three gunned down
Sunday, December 14, 2014

Headlines

ARTICLES & LETTERS
Taxpayers Must Intervene in the Curepe Interchange
Friday, December 12, 2014
Celebrating the Legacy of the late Panalal Mahadeo
Thursday, December 4, 2014
Decoding racial tensions in United States
Friday, November 28, 2014
Disastrous Flooding in Manzanilla
Wednesday, November 26, 2014
Decline of Our Diplomatic Relations
Wednesday, November 26, 2014
PP's Industrial Transfusion to Caroni
Thursday, November 20, 2014
Rowley's attempt to woo Indian vote
Monday, November 10, 2014

Articles

International Opinions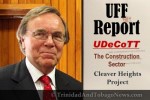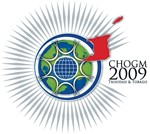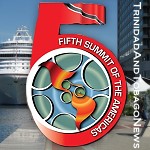 AFRICA (Video)

The Great African Scandal (Video)
Robert Beckford visits Ghana to investigate the hidden costs of rice, chocolate and gold and why, 50 years after independence, a country so rich in natural resources is one of the poorest in the world...
Continue to Video




SHAKTIYANA – The Primordial Energy
By TriniView.com - Event Date: Oct. 11, 2014
On Saturday 11th October, 2014, Nrityanjali Theatre (Institute for the Arts and Culture), in collaboration with Mahatma Gandhi Institute for Cultural Co-operation, hosted its annual Classical Indian Ballet.



Flooding in Manzanilla
By TriniView.com - Event Date: Oct. 31, 2014
On Monday 17th November, 2014, a Trinidadandtobagonews.com reporter visited the Manzanilla/Mayaro road which flooded and collapsed due to erosion caused by consistent rainfall, high tide conditions and the overflowing of the Nariva Swamp.



President's 2014 Calypso Reception
By TriniView.com - Event Date: Oct. 31, 2014
On Friday 31st October, 2014, President's Annual Calypso Reception was held at the National Academy for the Performing Arts. Decorators for the event had done a remarkable job as gold covered tables stood at intervals accentuated with lovely, fresh floral arrangements...



COCO Dance Festival 2014
By TriniView Reporters - Event Date: Oct. 03, 2014
On Monday 22nd The Contemporary Choreographers' Collective (COCO) Dance Festival opened in Queen's Hall on Friday 3rd October, 2014, for its sixth annual showcasing of dance pieces from across the Caribbean and around the world.



Cubes in Space 2014 Awards Ceremony
By TriniView Reporters - Event Date: Aug. 26, 2014
On September 26th 2014, Trinidad and Tobago was the host of the Cubes in Space awards ceremony which was held at the residence of the Canadian High Commissioner in Fairways, Maraval...



News and Commentaries from Various News Sources in T&T

$HOPAHOLICS
Posted: Saturday, December 20, 2014

$HOPAHOLICS
Trinis spend whopping US$1b in two years on online credit card purchases

Limit online US$ spending? No way!
Local retailers must take the issue of online shopping seriously or they would continue to lose sales to overseas markets...

KAMLA HOUSES
Not PNM House, but Kamla House.

100 more HDC homes delivered
...at Oasis Greens, Egypt Village, Chaguanas.

US$110M to 'fight the fat'
TRINIDAD and Tobago will be receiving an Inter-American Development Bank (IDB) loan of US$110 million to reduce the mortality rate from chronic non-communicable diseases (NCDs)

MSJ: Remove Cuba blockade totally

Ford: Late nominees will not be screened

Rowley gets 3 more days
OPPOSITION Leader Dr Keith Rowley, who was denied an opportunity by a High Court judge to file witness statements in a defamation claim brought against him by Attorney General Anand Ramlogan

New NJAC head: Review partnership
Newly-elected leader of the National Joint Action Committee (NJAC) Kwasi Mutema:

'Chaguaramas no longer domain of the wealthy'
Kamla launches Phase Two of boardwalk

Tourism gets boost as phase two of Chag project opens
The diversification of T&T's economy through tourism received a boost with the completion of the second phase of the Chaguaramas Development Authority's (CDA) Boardwalk project

It's malaria
Suspected Ebola case at PoS General...

Piarco, Tobago get fever scanners
The Airports Authority of TT has acquired three thermal imagining scanners with the capacity to detect body temperatures, over 40 degree Celsius.

Scanners to detect Ebola at T&T airports

Cuban experts to help restore President's House

...Guave Road farmers protest
Carenage Main Road

Fired CNMG employee receives death threats
You will end up like Seetahal

Missing elderly US citizen rescued
AN elderly United States citizen, who was reported missing on Tuesday after he failed to return from a jog along the Saut D'eau trial in Paramin, north-west Trinidad

Guns hurting this country
ACTING Commissioner of Police Stephen Williams says firearms are "hurting this country big time" and distributing more firearms is not the answer.

Cop kicked off for not turning off cellphone
CAL flight to Tobago delayed...

Judge: Bring accused to court immediately




Send page by E-Mail


Loading
December 19, 2014
Posted: Friday, December 19, 2014

53 years on, time right for us, Cuba
By Paul Haven

Merry, merry money
By Sheila Rampersad




Send page by E-Mail

December 18, 2014
Posted: Thursday, December 18, 2014

A record of service
By Bridget Brereton

A strangled constituency
By Winford James




Send page by E-Mail

December 17, 2014
Posted: Wednesday, December 17, 2014

Caricom's loss, Africa's gain
By Rickey Singh




Send page by E-Mail

December 15, 2014
Posted: Monday, December 15, 2014

The Greyfriars Church
By Marion O'Callaghan

Priorities for picking a probe
By keith Subero




Send page by E-Mail

December 14, 2014
Posted: Sunday, December 14, 2014

Slaves to digital devices
By Raffique Shah

Guyana, not Ghana
By Martin Daly

Obama in post-Black America
By Selwyn Ryan

Oily damper on reason for season
By Lennox Grant

When Manning met Rowley
By Andre Bagoo

The Many Shades of Corruption
By Sunity Maharaj




Send page by E-Mail

December 11, 2014
Posted: Thursday, December 11, 2014

When, the next general election?
By Winford James

Procurement and the public service
By Reginald Dumas




Send page by E-Mail




Support TriniView


To send comments, articles and suggestions or to report errors,
.
If you want your name withheld from publication, please state so in your submission and supply a
nom de plume.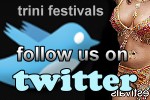 Contact Us
trinidadandtobagonews

Postal Address:
Trinidadand
TobagoNews.com
P.O. BOX 6505
Maraval,
Trinidad and Tobago,
West Indies.

Phone:
1-868-628-0905