DAILY NEWS
HOWAI PRESENT
Tuesday, April 28, 2015
PM taking her time
Monday, April 27, 2015
Will She or Won't She?
Sunday, April 26, 2015
SHOW ME YOUR MOTION
Saturday, April 25, 2015
HIRE MORE WOMEN
Friday, April 24, 2015
I CAN MAKE IT HAPPEN
Thursday, April 23, 2015
Beer warning for drivers
Wednesday, April 22, 2015

Headlines

ARTICLES & LETTERS
Dr. Clifford Frederick Ramcharan – An Appreciation
Tuesday, April 21, 2015
Hillview College Diamond Jubilee Celebrations
Thursday, April 9, 2015
UNC's Anansi Moment
Wednesday, April 1, 2015
Dismantling the National Heritage of Caroni
Friday, March 27, 2015
Race versus Ethnicity in T&T
Thursday, March 19, 2015
Pioneering Inclusive and Regionally Balanced Development in T&T
Thursday, March 19, 2015
The Hillview Legend
Tuesday, February 10, 2015

Articles

International Opinions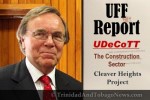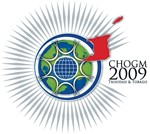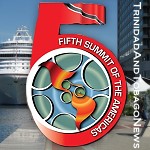 AFRICA (Video)

The Great African Scandal (Video)
Robert Beckford visits Ghana to investigate the hidden costs of rice, chocolate and gold and why, 50 years after independence, a country so rich in natural resources is one of the poorest in the world...
Continue to Video



| | |
| --- | --- |
| | |


News and Commentaries from Various News Sources in T&T

HOWAI PRESENT
Posted: Tuesday, April 28, 2015

HOWAI PRESENT
TCL letter to SEC names Howai as being at meeting on share deal

Emailgate far from over
Faris Al-Rawi:

We will not be pressured about emailgate probe
Acting top cop to PM:

Watch-dog group disappointed: Kamla goes back on her pledge
THE Alliance of Independents (AOI) yesterday chided Prime Minister Kamla Persad-Bissessar for operating in contrast to her own party's 2010 manifesto by dribbling the election ball and keeping the population guessing.

Newcomer upsets Chaguanas East
Executive walks out of screening meeting

$1 billion deal
Govt to purchase 12 naval vessels

Dookeran: Two TT nationals in Nepal, survived
AT LEAST two Trinidad and Tobago nationals were in Nepal over the weekend

Drug charges: woman on $5m bail
...on charges of possession of 31 kilogrammes of marijuana and 18 kilogrammes of pure cocaine valued at $28 million.

Cleaner on $5M bail
Elise Romeo, 39, has been placed on a $5 million bail with two sureties

After 2 months DNA tests show...
It's 'Goat': wheelchair killer's body identified

Mom dies 26 days after C-section
LESS than two weeks after the death of Keisha Ayers following a Caesarean section at the Mt Hope Women's Hospital, another mother has died.

Family wants probe, answers
Another mom dies after C-section...

Mom, 35, dies after C-section

Get ready, T&T
Big quake due, says UWI expert:

NIDCO defends hiring Venezuelans
President of the National Infrastructure Development Company (NIDCO) Dr Carson Charles has defended the recent hiring of Venezuelans to operate heavy equipment

It looks like the whale made it
THE MELON-HEADED whale that beached in Mayaro on Friday appears to have safely returned to open water.

Heroic send-off for Winston Nanan

Patients worried
As Health Minister Dr Fuad Khan rolls out a $26.6 million programme to assist persons in need of dialysis treatment, several patients are fearful their treatment would be affected.

Ravi feeling weak on day five
Entering day five of his second hunger strike

Killed because of love for women
43-year-old Lennox Anthony Gibson was shot and killed on Sunday night less than 200 metres away from Besson Street Police Station in Port of Spain.

3 lovers unite during autopsy
Man's death unravels secret life but...

Arresting cop now wedded to accused's ex
Startling news at brothers' murder trial...

Two charged with robbing six Chinese businessplaces
SIX Chinese business places in San Fernando were allegedly robbed over the past week, but police arrested two men who appeared in court yesterday.




Send page by E-Mail


Loading
April 28, 2015
Posted: Tuesday, April 28, 2015

The THA replies
By Reginald Dumas

On the road to reparations
By Andy Johnson




Send page by E-Mail

April 27, 2015
Posted: Monday, April 27, 2015

Free church, free people
By Marion O'Callaghan

Behind the promise of a causeway
By Michael Harris

The person in the mirror
By Keith Subero




Send page by E-Mail

April 26, 2015
Posted: Sunday, April 26, 2015

Remove Cuban embargo now retained for spite
Express Editorial

Causeway a lost cause
By Raffique Shah

The Imperative of the Mellowing Process
By Martin Daly

The Rising and Declining Gentry
By Selwyn Ryan

World of Work as theatre of all fall down
By Lennox Grant

Cupcakes and cabals
By Andre Bagoo

The Other Republic
By Sunity Maharaj




Send page by E-Mail

April 24, 2015
Posted: Friday, April 24, 2015

UWI fees will set new tone for students
By Toni Thorne




Send page by E-Mail

April 23, 2015
Posted: Thursday, April 23, 2015

A viable partnership in 2015?
By Winford James

City on the Hill
By Bridget Brereton

Paying for the best from MPs
Trinidad Express




Send page by E-Mail

April 20, 2015
Posted: Monday, April 20, 2015

Does race exist?
By Marion O'Callaghan

Lots of hot seats
By Keith Subero

The politics of the third force
By Michael Harris




Send page by E-Mail




Support TriniView


To send comments, articles and suggestions or to report errors,
.
If you want your name withheld from publication, please state so in your submission and supply a
nom de plume.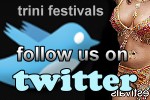 Contact Us
trinidadandtobagonews

Postal Address:
Trinidadand
TobagoNews.com
P.O. BOX 6505
Maraval,
Trinidad and Tobago,
West Indies.

Phone:
1-868-628-0905