DAILY NEWS
$500M HEADACHE
Sunday, May 29, 2016
GANG CHARGES DROPPED
Saturday, May 28, 2016
Cops nab ISIS threat suspect
Friday, May 27, 2016
PM predicts good times
Thursday, May 26, 2016
COP, SOLDIER KILLED
Wednesday, May 25, 2016
US$50M TRADE DEAL
Tuesday, May 24, 2016
Maduro facing protests...
Monday, May 23, 2016

Headlines

ARTICLES & LETTERS
PNM's Betrayal
Thursday, May 5, 2016
"Chinese Bridge" Chinese Proficiency Competition Press Conference
Tuesday, May 3, 2016
Allyuh Still Blaming Ghetto and Music?
Monday, February 29, 2016
Medical Advisory Board Will Level the Field
Tuesday, February 23, 2016
Aging in this cussed country
Monday, January 4, 2016
PM Rowley Should Have Been Here
Saturday, January 2, 2016
The Pathology of the Firing of Jwala
Friday, December 25, 2015

Articles

International Opinions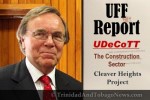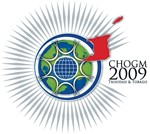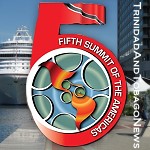 AFRICA (Video)

The Great African Scandal (Video)
Robert Beckford visits Ghana to investigate the hidden costs of rice, chocolate and gold and why, 50 years after independence, a country so rich in natural resources is one of the poorest in the world...
Continue to Video



| | |
| --- | --- |
| | |


News and Commentaries from Various News Sources in T&T

$500M HEADACHE
Posted: Sunday, May 29, 2016

$500M HEADACHE
GOVERNMENT is seeking to ease the $500 million headache that the Penal/Debe South Campus of the University of the West Indies (UWI) has become for both the administration and the university.

Dana murder case accused freed: I feel like I am dreaming

Calls for revocation of Singh's appointment
Last Tuesday, Fixin' TnT issued a statement calling on President Anthony Carmona to revoke Dr Singh's appointment. The release stated that "the decision to place Dr Kriyaan Singh as a temporary Independent Senator in our Parliament raises even more questions about his competence.

...Singh: I stand by everything I do

War on our protective services
Never before in the history of T&T has our protective services been under such attack. No less than four police and army personnel have been murdered in less than one week.

Poor working just to eat
One adult living on less than around TT$1,230 per month is considered to be living below the poverty line in T&T.

$.1m in equipment stolen from Manatee Trust
Over $100,000 in equipment was reported stolen from the Manatee Conservation Trust in Manzanilla.

Higher bank fees real and present danger?
CUSTOMERS have been assured, if not comforted, that Central Bank Governor Alvin Hilaire is "in dialogue" with the commercial banks over increases in fees, feared or impending.

State to pay cop damages for injuries sustained in court
An "urgent assessment" of all of this country's court facilities is needed to ensure compliance with "the appropriate standards of safety and security," a High Court judge has said.

'Ministers speaking out of turn'
Former diplomat and head of the public service Reginald Dumas says there has been an impression given of a shortage of coherence within the Keith Rowley Cabinet.

International relations expert: Play close attention to Rowley/Maduro deal

Prisoner exchange between V'zuela, T&T raises eyebrows
Amid high hopes by families for the release of five T&T nationals detained in Venezuela, questions have been raised by former national security minister Gary Griffith about the process for the release.

Experts warn of guns for food trade with Venezuela

Detainees waiting in squalor
DETAINEES at the Immigration Detention Centre (IDC) are continuing to live in squalor, despite fervent appeals to the relevant authorities to address the deteriorating situation.

Obesity crushing TT
OBESITY is crushing this country's health sector, social services sector, people's wallet and in general is a problem that ought to be viewed as a national issue. And what is worse, is the fact that childhood obesity is an emerging phenomenon in this country of roughly 1.3 million people, which Health Minister Terrence Deyalsingh recently termed a "national crisis".

Further Udecott $ for Sunway
EVEN after reports of improper practices – including findings by a commission of inquiry that law enforcement authorities should probe the Ministry of Legal Affairs Tower project – Udecott paid about $3.5 million to Sunway Construction (Caribbean) Limited, the firm tied to former Udecott executive chairman Calder Hart.

2 held with turtle hatchling
TWO individuals were arrested on Friday after they were observed to be in possession of a leatherback turtle hatchling.




Send page by E-Mail


Loading


Support TriniView


To send comments, articles and suggestions or to report errors,
.
If you want your name withheld from publication, please state so in your submission and supply a
nom de plume.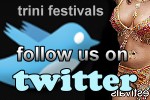 Contact Us
trinidadandtobagonews

Postal Address:
Trinidadand
TobagoNews.com
P.O. BOX 6505
Maraval,
Trinidad and Tobago,
West Indies.

Phone:
1-868-628-0905