DAILY NEWS
T&T officially upgraded to Olympic 4x1 silver
Friday, July 3, 2015
ANUSHA'S NO 1
Thursday, July 2, 2015
SoE LIES
Wednesday, July 1, 2015
HELL IN CELLS
Tuesday, June 30, 2015
US SENDS FOR JACK
Monday, June 29, 2015
DUPREY WANTS BACK CLICO
Sunday, June 28, 2015
THREE KILLED IN CAR CRASH
Saturday, June 27, 2015

Headlines

ARTICLES & LETTERS
Rowley Must Clear the Pre-Debates Decks
Wednesday, June 17, 2015
"Chinese Bridge" Chinese Proficiency Competition Press Conference
Tuesday, May 3, 2016
Disband the Debates Commission
Monday, June 8, 2015
Dr. Clifford Frederick Ramcharan – An Appreciation
Tuesday, April 21, 2015
Hillview College Diamond Jubilee Celebrations
Thursday, April 9, 2015
UNC's Anansi Moment
Wednesday, April 1, 2015
Dismantling the National Heritage of Caroni
Friday, March 27, 2015

Articles

International Opinions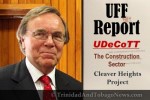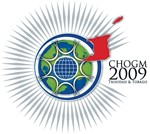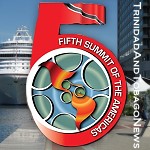 AFRICA (Video)

The Great African Scandal (Video)
Robert Beckford visits Ghana to investigate the hidden costs of rice, chocolate and gold and why, 50 years after independence, a country so rich in natural resources is one of the poorest in the world...
Continue to Video



| | |
| --- | --- |
| | |


News and Commentaries from Various News Sources in T&T

T&T officially upgraded to Olympic 4x1 silver
Posted: Friday, July 3, 2015

T&T officially upgraded to Olympic 4x1 silver
Keston Bledman, Marc Burns, Emmanuel Callender and Thompson have been upgraded from bronze to silver because of American Tyson GayT&Ts doping infraction.

Murder at Mosque
Shot dead on way to prayer

O ALLAH!

Gunman murders man at mosque

Jack claims heT&Ts peacemaker in Enterprise

20,000 passports backlog
...at the New York Consulate in the United States which has been affecting Trinidad and Tobago nationals.

EBC releases votersT&T list:1,099,205 registered

Shutdown
At 3.20 p.m. yesterday, an infrastructure problem was detected at one of TSTTT&Ts exchanges.

S.E.A. results...Parents cry favouritism

Complex model used to place SEA students
Gopeesingh said: "It is a real mathematical process. It is difficult to understand but CXC has made it into a very discernable process..."

NEL reports $490.5m profit
STATE holdings company National Enterprises Ltd (NEL) has reported a profit of $490 million for the year ended March 31, 2015.

UTT corruption
start of the trial in the million-dollar claim by UTT against its former president and ex-directors, which seeks to recover over $11.4 million

Baby Cecelia now in care of ChildrenT&Ts Authority

US asks Swiss for Fifa 7, no word on Warner
THERE was no official word up to yesterday afternoon of any official request by the United States of America in relation to embattled politician Jack Warner

Jack: 5 women betrayed me
...and so is unfazed by the recent defection of former ILP deputy leader, Anna Deonarine.

Jack: Moonilal asked Brazilian company for $50m

NCC to launch T&T31 Days of Traditional Carnival CharactersT&T

Judge dismisses charges against three Nation staff
...for a 2013 published photograph of two underage students who had been caught on a video engaging in sex in a classroom at their rural secondary school.

Police investigate man, 85, crushed by gate in Valsayn
POLICE are investigating the circumstances surrounding the death of an 85-year-old man who died on Tuesday when he was crushed by a gate in Valsayn.

Teacher charged with assaulting student freed
Arnold Jodhan, 43, of Tableland, was accused of assaulting the Standard Five student in the classroom in 2008 on Ash Wednesday.

New trial for 3 brothers on sex charges
The Court of Appeal yesterday ordered a retrial for three brothers from Chaguanas accused of raping a 12-year-old girl.

Chinese men caught with turtle eggs charged
FOUR CHINESE nationals pleaded guilty before an Arima magistrate yesterday to harvesting turtle eggs and were each fined $1,000.




Send page by E-Mail


Loading
July 02, 2015
Posted: Thursday, July 2, 2015

T&T's oil knight
By Bridget Brereton

Three questions
By Winford James




Send page by E-Mail

July 01, 2015
Posted: Wednesday, July 1, 2015

Of Warner's politics and Caricom's agenda
By Rickey Singh




Send page by E-Mail

June 30, 2015
Posted: Tuesday, June 30, 2015

DR citizenship issue in context
By Bruce Golding





Send page by E-Mail

June 29, 2015
Posted: Monday, June 29, 2015

Joan Baez sings
By Marion O'Callaghan

What the police can't do
By Keith Subero

Buried under the sewage
By Michael Harris




Send page by E-Mail

June 28, 2015
Posted: Sunday, June 28, 2015

Padmore's dream
By Andre Bagoo

Extraditions Rumblings
By Martin Daly

It's the economy, clowns
By Raffique Shah

Slop pails douse 'Corruption' single story
By Lennox Grant




Send page by E-Mail

June 22, 2015
Posted: Monday, June 22, 2015

A key to the chaos
By Keith Subero

Multiculturalism or common values
By Marion O'Callaghan




Send page by E-Mail




Support TriniView


To send comments, articles and suggestions or to report errors,
.
If you want your name withheld from publication, please state so in your submission and supply a
nom de plume.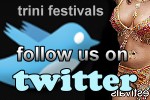 Contact Us
trinidadandtobagonews

Postal Address:
Trinidadand
TobagoNews.com
P.O. BOX 6505
Maraval,
Trinidad and Tobago,
West Indies.

Phone:
1-868-628-0905