DAILY NEWS
Uproar over CJ's role
Wednesday, July 23, 2014
30 YEARS OF ABUSE
Tuesday, July 22, 2014
BRANDON BEATEN
Monday, July 21, 2014
ANIL'S GHOST
Sunday, July 20, 2014
CHARGE HARRY
Saturday, July 19, 2014
MUSLIM WRATH
Friday, July 18, 2014
7 COPS CHARGED
Thursday, July 17, 2014

Headlines

ARTICLES & LETTERS
Senator Al Rawi Corridored Or Corroded Vision
Sunday, July 20, 2014
Dislocating the Drainage System of Caroni
Friday, July 11, 2014
PM's Statement on Salaries and Pension Bills
Tuesday, June 24, 2014
Events in Trinidad for June
Thursday, June 12, 2014
PM: No action against Minister Anil Roberts at this time
Thursday, June 12, 2014
Corporal Punishment: Shame, Fear and Unreasoning
Thursday, April 24, 2014
Constitutional Commission (CRC) Re-Invented the Wheel
Friday, February 14, 2014

Articles

International Opinions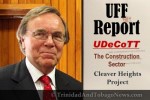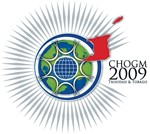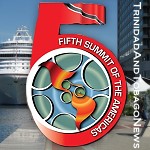 AFRICA (Video)

The Great African Scandal (Video)
Robert Beckford visits Ghana to investigate the hidden costs of rice, chocolate and gold and why, 50 years after independence, a country so rich in natural resources is one of the poorest in the world...
Continue to Video



| | |
| --- | --- |
| | |


News and Commentaries from Various News Sources in T&T

Uproar over CJ's role
Posted: Wednesday, July 23, 2014

Uproar over CJ's role
Opposition and Independent Senators have expressed concern over a revelation by Justice Minister Emmanuel George that Chief Justice (CJ) Ivor Archie had an input in the Prison Amendment Bill before it was brought to the Senate for debate yesterday.

LUCKY ESCAPE
A LAST minute change of flight plans is what saved the life of Trinidadian Suzette Moses-Burton who was scheduled to be aboard the ill-fated Malaysian Airlines flight MH17

Drayton: Griffith disrespectful
Independent Senator Helen Drayton yesterday called National Security Minister Gary Griffith "disrespectful" for his response to a letter to a newspaper from retired Major Gen Ralph Brown

City police hell hole

Roberts: Life Sport story misleading
SPORTS MINISTER Anil Roberts yesterday described a story in yesterday's Express and Monday's edition of the CCN TV6 News, as "misleading".

'Not a LifeSport cheque'
At a news conference yesterday, Roberts said the cheque was not a LifeSport cheque, but a cheque issued from the Ministry of Sport.

RED STEEL SPIN
Griffith, Anil clash as T&T name returned to CPL cricket team

Roberts 'wrote on his own'
Griffith: Cabinet not involved in decision...

Man kidnapped, raid at mosque

LifeSport coordinator, others held as cops raid Carapo mosque

Devant reports food inflation rate down
For the first time in 21 years, the food price inflation rate has been kept at single digits for the first five consecutive months of the year, Food Production Minister Devant Maharaj said yesterday.

Al-Rawi: UK visa coming for T&T
... "unless we do something about the security systems at the airport, the detention centres at the airport".

Al-Rawi: I was talking about Mrs Creed #3
Opposition Senator Faris Al-Rawi said yesterday the "Mrs Creed" to whom he referred some weeks ago as having received a catering contract in the LifeSport programme was "Mrs Creed, number three"

Mom, lawyer visit Morvant station
Video of boy beaten with shovel

Mother trying her best says neighbour

E-mails reveal heated exchange on court drivers
An exchange of heated e-mails at the Caribbean Court of Justice (CCJ) contradicts Justice Jacob Wit's account of events surrounding an attempt to sell Carnival tickets in 2013

Dumas' lawsuit dismissed
Challenge of Police Service Commission appointees...

Court of Appeal upholds dismissal of obstruction charge against Abdulah

Questions over $$, phones found at 'Diego' house
IT is so far unknown if a quantity of money seized from the red-brick house in La Puerta, Diego Martin, in 2007, was part of the ransom payment made by the family of murdered Chaguanas businesswoman Vindra Naipaul-Coolman

Court hears in contempt motion: Poor air quality at passport office
Carbon dioxide levels at the ground floor of the passport office in Port-of-Spain were recorded at above international standards

Immigration staff not notified of carbon dioxide levels

Questions over new environmental bill
IS A NEW environmental bill proposing to introduce draconian new measures for policing the population

Illegal dumping near MovieTowne
Film reels, garbage litter reclamation site...

Minister intervenes in Hindu school dispute

Camille: St Jude's Home needs attention
St Jude's Home is the only institution available in the country for young women and girls.

Drayton: Time for modern children's home
THE Government should ensure that funds are allocated in the 2015 national budget for the construction of a state-of-the-art home for children in this country

Inspectorate of Prisons to deal with inmates' complaints
THE Government is proposing to create an Inspectorate of Prisons to deal with the treatment of prisons and to investigate complaints from prisoners.

Gunman came for conman
Widow on killing of husband:




Send page by E-Mail


Loading
June 23, 2014
Posted: Wednesday, July 23, 2014

Barbados' brewing political storm
By Rickey Singh




Send page by E-Mail

July 21, 2014
Posted: Monday, July 21, 2014

HDC bran tub or lotto
By Marion O'Callaghan

Troops at our doorsteps
By Keith Subero

Muddying the waters of Invaders Bay
By Michael Harris




Send page by E-Mail

July 20, 2014
Posted: Sunday, July 20, 2014

All hands stained with blood
By Raffique Shah

The delusion crash
By Martin Daly

The King is history
Andre Bagoo

Murder at the doorstep
By Lennox Grant

Army Boys Gone Wild
By Sunity Maharaj

Robinson a good man, hardly great
By Selwyn Ryan




Send page by E-Mail

July 18, 2014
Posted: Friday, July 18, 2014

Anatomy of failure
By Sheila Rampersad




Send page by E-Mail

July 17, 2014
Posted: Thursday, July 17, 2014

Memory and history
By Bridget Brereton

Judge vs Minister
By Winford James

Putting transparency promise to the test
Express Editorial




Send page by E-Mail

July 16, 2014
Posted: Wednesday, July 16, 2014

Venezuela/Guyana border tango
Rickey Singh




Send page by E-Mail




Support TriniView


To send comments, articles and suggestions or to report errors,
.
If you want your name withheld from publication, please state so in your submission and supply a
nom de plume.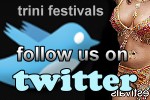 Contact Us
trinidadandtobagonews

Postal Address:
Trinidadand
TobagoNews.com
P.O. BOX 6505
Maraval,
Trinidad and Tobago,
West Indies.

Phone:
1-868-628-0905