DAILY NEWS
PCA takes action
Sunday, May 20, 2018
WRONG TURN, DEAD END
Saturday, May 19, 2018
DAD DEFIES DEATH
Friday, May 18, 2018
Trinidad asphalt for world's largest airport in China
Thursday, May 17, 2018
Property Tax due by September
Wednesday, May 16, 2018
The PM arrives in China
Tuesday, May 15, 2018
SSA gets directive to spy on cops
Monday, May 14, 2018

Headlines

ARTICLES & LETTERS
Royal Politics Shapes The Windsor Wedding
Monday, May 21, 2018
We must manage migration
Tuesday, May 1, 2018
Tobago Self Government Bill To Amend Constitution by the Back Door
Saturday, April 28, 2018
Gold...at what price?
Wednesday, April 18, 2018
President Erred In Appointing Cuffie a Minister
Wednesday, April 18, 2018
Slaves to technology
Wednesday, April 11, 2018
Ignorance and Conspiracy No Bases for Moses' Absolution
Wednesday, April 11, 2018

Articles

International Opinions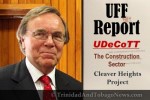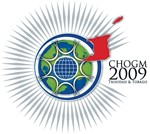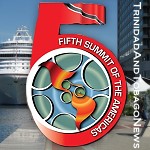 AFRICA (Video)

The Great African Scandal (Video)
Robert Beckford visits Ghana to investigate the hidden costs of rice, chocolate and gold and why, 50 years after independence, a country so rich in natural resources is one of the poorest in the world...
Continue to Video



| | |
| --- | --- |
| | |


News and Commentaries from Various News Sources in T&T

PCA takes action
Posted: Sunday, May 20, 2018

PCA takes action
Spouses, relatives make domestic violence reports against cops

Mickela's move for political power
Today Mickela is doing as she says—staging her first Meet and Greet titled 'It's Time,' at Gaston Courts, Chaguanas.

Williams eyes pre-retirement leave

Attorney: Follow Jamaica's gun licence procedure
...in Jamaica the power given to the Commissioner of Police (CoP) to issue firearms to citizens was taken away and placed in the hands of an independent body.

Plan still on for non-lethal weapons in crime fight
Williams yesterday said "Part of our challenge right now is resources and we are budgeting for it in fiscal 2019."

Govt checking kids of jailed T&T nationals in Iraq
"Altogether they may have seven or about eight children, most of whom I've never seen," Mohammed added.

Modification work on Galleons Passage

Tobago too dependent on Trinidad
Chamber president: Island's low productivity must be addressed

THA to phase out styrofoam use on island
The Tobago House of Assembly says it is taking steps to phase out the use of styrofoam on the island and is working with the private sector to do so on a voluntary basis.

Rethink garbage disposal
SWMCOL CEO wants more people to recycle

TTUTA, NPTA claim schools forced to operate without basic supplies
...as they are yet to receive any Direct Funding for the 2017/2018 academic year.

UTT managers brace for job cuts
Massive restructuring exercise is expected to save over $140 million in overhead expenses.

Thomas-Felix: Social media has effect on court

Talks on gay rights
Presbyterian church to discuss sexuality with followers

MP: Mayaro not ready for floods

Five-year-old girl dies from head injuries

Source: Sheron's wife and children fly off
Sources said she and her two children went to Piarco International Airport yesterday, and were preparing to board a flight.

Akiel's case still unsolved
TWENTY years ago, this country reeled in shock and horror when the body of 11-year-old Akiel Cham­bers was found at the bottom of a pool at a house in upscale Haleland Park, Maraval.





Send page by E-Mail


Loading


Support TriniView


To send comments, articles and suggestions or to report errors,
.
If you want your name withheld from publication, please state so in your submission and supply a
nom de plume.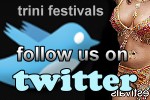 Contact Us
trinidadandtobagonews

Postal Address:
Trinidadand
TobagoNews.com
P.O. BOX 6505
Maraval,
Trinidad and Tobago,
West Indies.

Phone:
1-868-628-0905