DAILY NEWS
KILLED FOR GOLD CHAIN
Monday, March 30, 2015
Vernella's obsession with Rowley's past
Sunday, March 29, 2015
'GET ROWLEY' BRIBES
Saturday, March 28, 2015
IT'S ALL LIES
Friday, March 27, 2015
WE GONE
Thursday, March 26, 2015
Alfonso: It will never happen again
Wednesday, March 25, 2015
POLICE BRUTALITY
Tuesday, March 24, 2015

Headlines

ARTICLES & LETTERS
Dismantling the National Heritage of Caroni
Friday, March 27, 2015
Race versus Ethnicity in T&T
Thursday, March 19, 2015
Pioneering Inclusive and Regionally Balanced Development in T&T
Thursday, March 19, 2015
The Hillview Legend
Tuesday, February 10, 2015
Aramalaya as the Catalyst for Hillview Today
Thursday, January 22, 2015
Hillview Honours Panman Pat
Wednesday, January 14, 2015
Road Demonstration at Frederick Settlement
Friday, January 2, 2015

Articles

International Opinions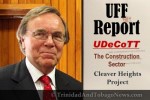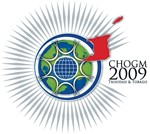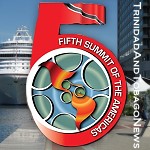 AFRICA (Video)

The Great African Scandal (Video)
Robert Beckford visits Ghana to investigate the hidden costs of rice, chocolate and gold and why, 50 years after independence, a country so rich in natural resources is one of the poorest in the world...
Continue to Video



| | |
| --- | --- |
| | |


News and Commentaries from Various News Sources in T&T

KILLED FOR GOLD CHAIN
Posted: Monday, March 30, 2015

KILLED FOR GOLD CHAIN
...gunned down outside a popular Debe nightclub yesterday morning

Youth killed over gold chain

Rebel against sex culture
ROMAN Catholic priest, Monsignor Christian Pereira, has urged young persons to "rebel" against a culture which glorifies and equates sex with love

Kamla lauds Spiritual Shouter Baptists
PRIME MINISTER Kamla Persad-Bissessar yesterday extended greetings on behalf of her Government to the Baptist community on the occasion of Spiritual Shouter Baptist Liberation Day

PM: T&T a mecca for Shouter Baptists

Daly: Vernella must go
SENIOR Counsel Martin Daly said Minister in the Ministry of the People Vernella Alleyne-Toppin, must demit office over her remarks last Wednesday

PARLIAMENT BOBOLEE
Fr Harvey: A place of denigration; parliamentarians setting bad example

Rowley draws on Williams' memory: We will root out corruption

Rowley promises better anti-corruption laws if elected

NGC pays $700 million to SIS
...for Beetham water recycling plant Only 45 % complete...

Rapid inaction by Government to answer questions on SIS, NGC

CEPEP boss: Nobody sent workers to protest
CEPEP chairman Adesh Deonarine has denied CEPEP workers were instructed to wear yellow jerseys and taken to the International Waterfront Centre, Port of Spain, as a show of support for Prime Minister Kamla Persad-Bissessar

Lee Sing eyes Marlene's seat
Election Central 2015

Rowley can't take criticism
FORMER Port-of-Spain Mayor Louis Lee Sing who fell out with the opposition People's National Movement (PNM)...

Vasant: Former Caroni workers will get land

$15m for cocoa production
European Union (EU) two-million-euro (TT$15 million) grant would assist in increasing cocoa and chocolate production for T&T and the Caribbean.

Syphilis a danger in TT

I didn't think about myself
Oropouche hero rescues 2 from burning house:

Was Jade killed?
Missing since December 26:

Play Whe lime ends in death
IN the midst of discussing the Play Whe results for Saturday, a 47-year-old vendor was shot while liming with friends.

'Barbarian' labourer fined $8,117 or jail time
A LABOURER who smashed the windscreen of a police officer's car was described as "a barbarian" and ordered to pay $8,117.50 or face time in jail.

Kidnapped fisherman released
AN ERIN fisherman who was reportedly kidnapped by Spanish speaking men on Friday in the Venezuelan mangroves has ben released after relatives paid a ransom demand.




Send page by E-Mail


Loading
March 30, 2015
Posted: Monday, March 30, 2015

Land for the landless
By Marion O'Callaghan

Are we there yet?
By Keith Subero

A strategy gone too far
By Michael Harris




Send page by E-Mail

March 29, 2015
Posted: Sunday, March 29, 2015

'Lynching' in the House
By Raffique Shah

Of dog, kyat and grace
By Peter O'Connor

Open Letter To the Prime Minister
By Selwyn Ryan

Raining cats and dogs
By Martin Daly

Love, cats, Calcutta and, now, rape
By Andre Bagoo

Django/Midnight Robber no election season damper
By Lennox Grant

Tripped Up By Total Power
By Sunity Maharaj

A lesson in policing
By Jamille Broome




Send page by E-Mail

March 28, 2015
Posted: Saturday, March 28, 2015

South of the Caroni
By Selwyn Cudjoe




Send page by E-Mail

March 27, 2015
Posted: Friday, March 27, 2015

A contempt for Parliament
Trinidad Express

Malicious police hype
By Winford James




Send page by E-Mail

March 26, 2015
Posted: Thursday, March 26, 2015

Two Irishwomen
By Bridget Brereton




Send page by E-Mail

March 23, 2015
Posted: Monday, March 23, 2015

Colonial statues and graves
By Marion O'Callaghan

Righteous rage or raging bull?
By Michael Harris

Bungling spin doctors
By Keith Subero




Send page by E-Mail




Support TriniView


To send comments, articles and suggestions or to report errors,
.
If you want your name withheld from publication, please state so in your submission and supply a
nom de plume.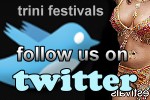 Contact Us
trinidadandtobagonews

Postal Address:
Trinidadand
TobagoNews.com
P.O. BOX 6505
Maraval,
Trinidad and Tobago,
West Indies.

Phone:
1-868-628-0905