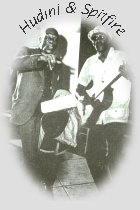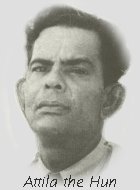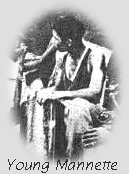 Website usage terms and conditions
Welcome to our website. TrinidadandTobagoNews.com focuses on all issues that impact Trinidad and Tobago. If you continue to browse and use this website, you are agreeing to comply with and be bound by the following terms and conditions of use, which together with our privacy policy, govern TrinidadandTobagoNews.com's relationship with you in relation to this website.

The term "TrinidadandTobagoNews.com" or "us" or "we" refers to the owner of the website. The term "you" refers to the user or viewer of our website.

The use of this website is subject to the following terms of use:

The content of the pages of this website is for your general information and use only. It is subject to change without notice.
Neither we nor any third parties provide any warranty or guarantee as to the accuracy, timeliness, performance, completeness or suitability of the information and materials found or offered on this website for any particular purpose. You acknowledge that such information and materials may contain inaccuracies or errors and we expressly exclude liability for any such inaccuracies or errors to the fullest extent permitted by law.
Your use of any information or materials on this website is entirely at your own risk, for which we shall not be liable. It shall be your own responsibility to ensure that any products, services or information available through this website meet your specific requirements.
This website contains material which is owned by or licensed to us. This material includes, but is not limited to, the design, layout, look, appearance and graphics. Reproduction is prohibited other than in accordance with the copyright notice, which forms part of these terms and conditions.
All trademarks reproduced in this website which are not the property of, or licensed to, the operator are acknowledged on the website.
Unauthorised use of this website may give rise to a claim for damages and/or be a criminal offence.
This website also includes links to other websites. These links are provided for your convenience to provide further information. They do not signify that we endorse the website(s). We have no responsibility for the content of the linked website(s).
You may create a link to this website from another website or document without TrinidadandTobagoNews.com's prior written consent.
Fair Use Notice

This site may at times contain copyrighted material the use of which has not always been specifically authorized by the copyright owner. We are making such material available in our efforts to advance understanding of environmental, political, human rights, economic, democracy, scientific, and social justice issues, etc.. We believe this constitutes a 'fair use' of any such copyrighted material as provided for in section 107 of the US Copyright Law. If you wish to use copyrighted material from this site for purposes of your own that go beyond 'fair use', you must obtain permission from the copyright owner.

In accordance with Title 17 U.S.C. Section 107, the material on this site is distributed without profit to those who have expressed a prior interest in receiving the included information for research and educational purposes. For more information go to: www.law.cornell.edu/uscode/17/107.shtml

Message Boards and Weblogs

Visitors are encouraged to share their views.

All forums are moderated, and messages found to violate common standards of decency will be removed. Management reserves the right to remove posts or threads of discussions at our discretion.

Users shall not upload to, or distribute, or otherwise publish through this website any content which is obscene, pornographic and abusive or otherwise violates any law.

The forums (blogs and message boards) shall be used only in a noncommercial manner. Users shall not, without the express approval of the administrators, distribute or otherwise publish any material containing any solicitation of funds, advertising or solicitation for goods or services.

We will delete ALL the posts from posters who attempt to monopolize the forums, especially those who do it under various usernames.

Sharing profiles/registered accounts is not allowed. In other words, a separate account for each user is required on the forums. Only one account/username per user is allowed.

While we do not and cannot review every message posted by users and are not responsible for any content of these messages, the administrators or designated agents reserve the right to delete, move or edit messages that we, in our discretion, deem abusive, defamatory, obscene, in violation of copyright, fair use or trademark laws, or otherwise unacceptable. Users shall remain solely responsible for the content of their messages.

No unreasonable personal attacks allowed (unreasonable will be determined by moderators).

By viewing or posting to this Website, you agree to indemnify and hold harmless TrinidadandTobagoNews.com and Trinicenter.com of any claims resulting from your usage, which damage yourself, or any party.

The moderators are volunteers. They provide their time and their judgement to this website free of charge, and the administrators of this website are grateful for their help.

The administrators of this website are busy people. Feel free to contact us about any issue. But please bear in mind that we may not be able to respond immediately, and we may not give you the answer you want. Also, be aware that we do not respond kindly to threats or other strong-arm tactics.

Please respect the privacy of others.

Privacy Statement

This site does not use pop-ups or any type of non-contextual advertising. We do not send bulk emails. Bulk emails or spam appearing to come from our website are hoaxes. If you are getting pop-ups, it may be related to something you previously downloaded or an exit pop-up from another site. These annoyances are not coming from our website.

At Trinidadandtobagonews.com, we place a great deal of value in the trust of our visitors. You can feel confident that all information that you submit to this site, including personal contact information, will be used exclusively for internal purposes, and never sold or released to an outside party.

Contact us:

trinidadandtobagonews @ yahoo.com

Postal Address:

TrinidadandTobagoNews.com
P.O. BOX 6505
Maraval,
Trinidad and Tobago,
West Indies.

Email your letters to trinidadandtobagonews @ yahoo.com. If we think there is some merit to your story, it will be published. Please supply your name. If you wish your name to be withheld from publication state so in your letter and supply a nom de plume.






---