Tag Archive for 'Keith Rowley'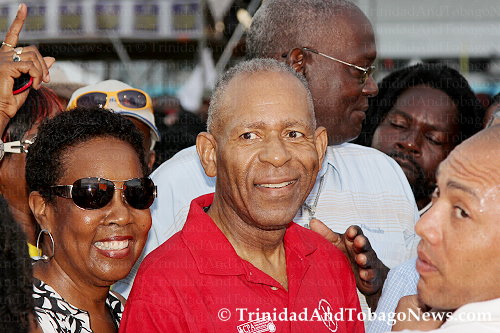 Saturday, July 2, 2016
Former Prime Minister of Trinidad and Tobago, Patrick Manning, passed away on July 2nd 2016.
Continue reading 'Patrick Manning Has Died'
By Richard Lord
June 21, 2016 – guardian.co.tt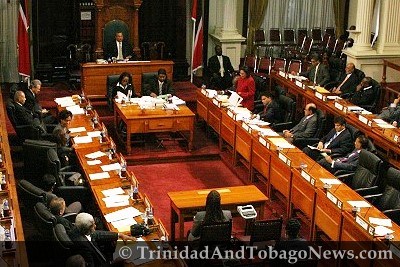 Fresh moves are underway to increase the salaries of the Prime Minister, cabinet ministers, the Opposition Leader and all other MPs.
This is as a Salaries Review Commission (SRC) consultant met with senior Government and Opposition MPs last week to initiate the process for the hike.
Continue reading 'Pay hikes proposed for PM, Cabinet, Opposition'
By Raffique Shah
June 16, 2016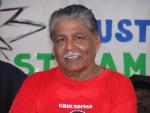 It would be asking too much of our politicians that they show some humility in their public lives. In fact, it will be true to say that, with precious few exceptions, politicians across the world are egotistical and arrogant, character traits that distinguish them from most ordinary human beings.
Lest I be accused of being unduly harsh on the men and women who offer themselves for high political offices, I ask that readers think of politicians you may know personally, contrast the genial soul you knew before he or she was elected or appointed to high office with the person you see (or saw) in office, lording it over lesser mortals.
Continue reading 'No civility, much hypocrisy'
By Richard Lord
Monday, May 30, 2016 – guardian.co.tt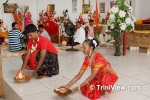 On the observance of Indian Arrival Day today, President Anthony Carmona says the indigenous Indian culture brought by indentured labourers benefitted not only T&T but the world.
In his Indian Arrival Day message, Carmona said East Indian culture has produced doubles, Trini roti and curry blend and chutney music. He said citizens must remember the journey of the East Indian forefathers during the current times of economic challenges He said the East Indian presence in T&T has also had a great influence on the Caribbean way of life.
Continue reading 'Indian Arrival Day messages'
Newsday Editorial
Wednesday, May 4 2016 – newsday.co.tt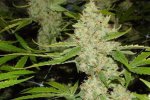 RONALD RAMDASS, 50, had been here before. As he stood in the dock of the San Fernando Magistrates Court, he weighed his legal options. The magistrate, Brahmanand Dubay, read out the charge: possession of marijuana. It was a charge with which Ramdass was all too familiar. According to court officials, he had more than 20 convictions for larceny and drug offences.
Continue reading 'Deal with it, Dr Rowley'
Office of the Prime Minister orders $2 million vehicle for Rowley's fleet…
Published on Apr 3, 2016, 12:01 am AST
By Anna Ramdass and Camille Hunte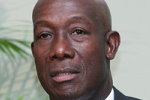 A new Mercedes-Benz S-Class (W222) valued at $2 million has been purchased for the official use of Prime Minister Dr Keith Rowley.
The Sunday Express understands the vehicle was acquired through local dealer Sterling Services (Battoo Brothers) Ltd and was at the company's Sackville Street, Port of Spain, garage up to yesterday, being customised for official use.
Continue reading 'NEW BENZ FOR PM*'
By Gail Alexander
Sunday, March 20, 2016 – guardian.co.tt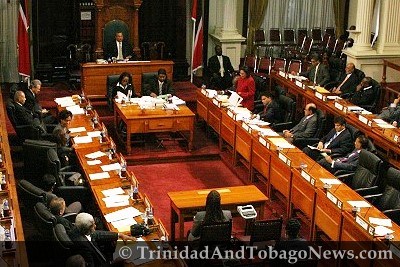 Apart from Opposition Leader Kamla Persad-Bissessar, two other Opposition UNC MPs had relatives employed at their respective constituency offices in this current parliamentary term, and a third UNC MP still has a "distant" relative employed.
They are Princes Town MP Barry Padarath, Caroni Central MP Dr Bhoe Tewarie and Mayaro MP Rushton Paray.
Continue reading 'Padarath to repay Parliament $60,000 for hiring relative'
By Nalinee Seelal
March 18, 2016 – newsday.co.tt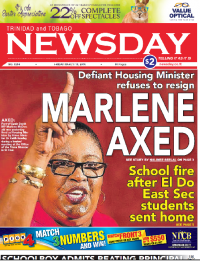 PORT-OF-SPAIN South Member of Parliament Marlene Mc- Donald was yesterday fired as Minister of Housing by Prime Minister Dr Keith Rowley during a tense meeting at 6.30 pm, at the Office of the Prime Minister in St Clair. Well-placed sources told Newsday that during the meeting, which lasted for about 30 minutes, loud voices could be heard.
Sources added that McDonald later stormed out of the meeting, telling her driver that she had just been fired before making a call on her cellular phone as she entered her vehicle which sped off.
Continue reading 'MARLENE AXED'
By Raffique Shah
March 11, 2016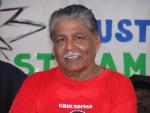 I am relieved to learn that the Cabinet "retreat" in Tobago last weekend did not have as a main item on its agenda achievements of the not-so-new Government during its first six months in office.
If it did, I would have screamed bloody murder, not to add rape of the Treasury, because although I've never been to Hotel Magdalena, I should think it's an expensive place.
Continue reading 'Rating Rowley's Government'
By Richard Lord
March 11, 2016 – guardian.co.tt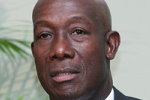 Prime Minister Dr Keith Rowley is reviewing the future of Cabinet Ministers Marlene McDonald and Camille Robinson-Regis and will act decisively at the appropriate time. So said Attorney General Faris Al-Rawi during an interview with reporters after yesterday's post-Cabinet news conference at the Office of the Prime Minister, St Clair.
Continue reading 'PM reviewing Camille, Marlene matters—AG'