Tag Archive for 'USA'
By Garikai Chengu
September 20, 2014 – counterpunch.org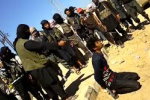 Much like Al-Qaeda, the Islamic State of Iraq and Syria (ISIS) is Made in the USA, an instrument of terror designed to divide and conquer the oil-rich Middle East and to counter Iran's growing influence in the region. The fact that the United States has a long and torrid history of backing terrorist groups will surprise only those who watch the news and ignore history.
Continue reading 'How the US Helped Create Al Qaeda and ISIS'
By Marlene Augustine
July 4 2014 – newsday.co.tt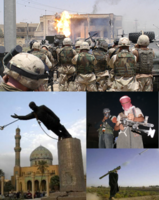 On Sunday, July 6, Marli Street will be co-named with that of Private First Class (PFC) Le Ron Adrian Wilson, a Trinidad-born, US soldier who died at the age of 18, while serving in "Operation Iraqi Freedom" in Baghdad, in 2007.
In a release from the Port-of-Spain Corporation, it was stated that the name of PFC Le Ron Wilson Way, will be added to Marli Street in dedication of this young soldier who fell in the line of duty.
Mayor of Port-of-Spain, Raymond Tim Kee and members of the council will collaborate with the Ministry of National Security, the Trinidad and Tobago Defence Force and the United States Embassy to pay tribute at the historic event. A memorial service will proceed at the All Saints Church at 3.30 pm, immediately followed by an unveiling of the name plaque to be added to Marli Street.
Continue reading 'Trini-born US fallen soldier to be honoured Sunday'
By Raffique Shah
February 02, 2014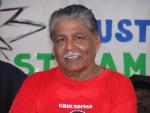 Within days of the announcement by US authorities that they had intercepted 700-odd pounds of cocaine shipped from Trinidad to Norfolk, Virginia, and the well-publicised arrival here of a number of Drug Enforcement Administration (DEA) agents, I sensed that something had gone awfully wrong.
Continue reading 'De 'bust' buss'
By Stephen Kangal
January 24, 2014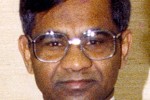 Foreign Minister, the Honourable Winston Dookeran posits that were the T&T Consulate in New York to continue to apply to the State Department for the granting of an A2 US Visa on behalf of a member of its locally recruited staff (LRS), that would "breaking US law…" Well the Consulate under different regimes in POS has been applying and the State Department has been granting these A2 visas or variations of stays to it and many other foreign consulate accredited to the State of New York.
Continue reading 'How is applying for an A2 Visa Breaking US Law?'
By Nalinee Seelal
January 18 2014 – newsday.co.tt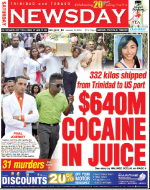 THE biggest ever drug bust in the history of the Norfolk Port in Virginia, United States was made on December 20 when US Customs Border Protection officers seized 332 kilos of cocaine which originated from Trinidad and Tobago and which carries an estimated street value of US$100M or TT$640M.
The cocaine was stored inside tins of Trinidad Juice Company juices which were part of a consignment of goods that arrived at the Norfolk Port after being shipped from Trinidad. The cocaine, believed to have originated from South America, was hidden inside 700 juice tins bearing the markings of the Cooperative Citrus Growers Association (CCGA) which is located off the Eastern Main Road in Laventille.
Continue reading '$640M COCAINE IN JUICE TINS'
By Greg Palast
December 13, 2013 – gregpalast.com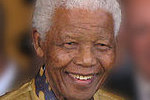 I can't take it anymore. All week, I've watched Nelson Mandela reduced to a Barbie doll. From Fox News to the Bush family, the politicians and media mavens who body-blocked the anti-Apartheid Movement and were happy to keep Mandela behind bars, now get to dress his image up in any silly outfit they choose.
Continue reading 'The Mandela Barbie'
By Dr. Kwame Nantambu
July 25, 2013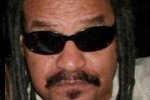 The "not guilty" verdict in the George Zimmerman case brings to the fore the twin-headed problem that confronts America today, namely, law versus the race question.
At the outset, it must be stated quite equivocally that the race question was intrinsically rooted in the Civil Rights Movement of the 1960s and it also played a pivotal role in the passage of the Voting Rights Act signed by then President Lyndon Baines Johnson on 21 March 1965.
Continue reading 'Law versus the race question in America'
By Dr. Selwyn R. Cudjoe
[Celebration & Remembrance of Tony Martin, Wellesley College,
Wednesday, May 1, 2013.]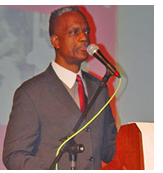 I met Tony Martin when I arrived at Harvard University in 1976. Although we were both born in Trinidad, we had not met each other prior to that time. Tony was born in Port of Spain, the capital of the country; I was born in Tacarigua, a village about twelve miles east of Port of Spain. Tony had studied at St. Mary's College, one of the elite colleges of the country; I had remained at St. Mary's Anglican Church School, as a pupil teacher or practicing teacher under supervision of other teachers. In the course of things, Tony went off to England "to further his studies" as we say at home. I went to the States. By then he had written Race First: The Ideological and Organizational Struggles of Marcus Garvey and the Universal Improvement Association, a book that came to define his scholarly career and which the late, great John Henrik Clarke described as being "close to a definitive study of Marcus Garvey as we have seen." Other than our mutual national origins, my interest in Tony Martin grew because I was using Race First in my class and wanted to know more about Tony and what had gone into the writing of his book. In December of 1987, a year and a half after I arrived at Wellesley, Tony presented me with a copy of his book that was inscribed, "To a brother and a colleague, with Best wishes." I still possess a copy of that book, but this is getting ahead of my story.
Continue reading 'Selwyn Cudjoe Speaks on the Life of Tony Martin'
By Raffique Shah
April 28, 2013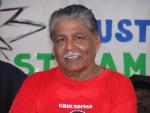 The issue here is not Jack Warner's amoral attitude, his disdain for integrity in the conduct of public affairs. We have long established that Warner does not conform to the rules of the engagement, be it campaigning in an election, running a ministry or navigating the murky waters of global football. We expect no better from him.
Continue reading 'Massacre of the moral minority'