By Geisha Kowlessar
February 23 2010 – guardian.co.tt
Heavily-armed gunmen stormed a house in Gonzales, early yesterday morning and executed four family members, as they lay sleeping. Among them were three siblings.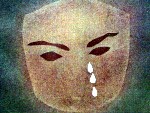 The victims were identified as:
• Asha Roberts, 24
• Javon Roberts, 18
• LL Roberts, 13
• Carmen McHutchinson, 68

Asha's four-year-old daughter, Zara Sylvester, who was also in the house at the time of the attack, was also shot. Up to late yesterday, she was listed in a stable condition at Eric Williams Medical Sciences Complex in Mt Hope, Her injuries were said to be not life-threatening. Mario McHutchinson, Carmen's 43-year-old son and stepfather of Asha, Javon and LL saved the life of his eight-year-old daughter Mikelia by jumping through a window and hiding in some nearby bushes when the gunmen opened fire. Asha's 23-year-old sister Jehial, who also survived the attack by running into a neighbour's house for refuge, was listed at Port-of-Spain General Hospital in stable condition after being shot.
Full Article : guardian.co.tt
***
Massacre, Massacre!
A 68-YEAR-OLD pensioner and her three grandchildren were gunned down while asleep at their home at Gonzales, Belmont shortly after midnight on Sunday.
4 Shot Dead: 4 more escape death in Gonzales massacre
IN just under five minutes early yesterday morning, gang members walked through a Gonzales house, where room-to-room, they sought out their targets and shot them as they slept on beds and couches. In the end, four were killed and two others, including a four-year-old girl, were injured.
Slayings follow threats
ACTING Commissioner of Police, James Philbert, promised yesterday that the full force of the law will be brought to bear on those responsible for the slaying of four family members at a house in Gonzales, Belmont.
…Another family slaughtered
YESTERDAY'S slaughter of a Gonzales family was not the first of its kind in Trinidad and Tobago.
Massacre
The execution of another family, this time in Belmont, and once again with a child and a teenager among the victims, must shock us into awareness of how hollow are the words of Government regarding violent crime.