By Indarjit Seuraj
June 25 2009 – newsday.co.tt
www.trinidadandtobagonews.com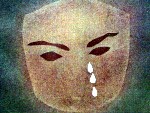 YESTERDAY afternoon, just after 1.30 pm, Camille Daniel, 39, wife of a soldier, left her home at Finch Drive, River Estate in Diego Martin to pick up a friend at the VEMCO compound, Factory Road in the Diamond vale Industrial Estate, which is directly opposite the West End Police Station.
As she and her friend sat chatting in Daniel's gold-coloured Nissan Almera car (PBC 7755), two armed bandits jumped into the back seat, with one of them placing a gun to Daniel's side and ordered her to drive.

She must have thought she was doing the safest thing by driving straight into the compound of the West End Police Station. But instead of offering the hoped for sanctuary of a police station, it was however, a fatal mistake.
One of the bandits, realising what was happening, shot Daniel, a mother of one, at point blank range in the back, just as she drove into the police compound. He jumped out of the still moving vehicle at the entrance of the police station and ran to the nearby Diego Martin River. As Daniel's car crashed into a concrete wall, his accomplice scaled the perimetre wall of the police station and jumped into a waiting black Nissan Almera car which sped off.
The bullet fired into Daniel's back, caused massive, fatal internal injuries before it exited through her nose. She slumped across her shocked female friend who sat in the front passenger seat and died before any police officer could even come to her rescue. It happened so swiftly that police on duty were taken by surprise. As the two hijackers ran off, they left a firearm in the back of Daniel's car.
Task Force officers at the police station rushed out and headed to Richplain Road where they held four suspects for questioning. Other officers jumped in a marked police vehicle and chased after the gunmen's black Nissan Almera.
The chase ended when the officers cornered the car along Richplain Road and a shootout ensued. One of the two occupants surrendered while the other managed to escape. Up to late last night he was still on the run. The five suspects were being interrogated at the West End Police Station.
Crime scene investigators at the station last night tested the hands of the suspects for traces of gunpowder residue. Investigators were also last night reviewing video from surveillance cameras installed at the station.
Daniel's husband, Lance Cpl Stanley Nottingham arrived at the police station almost an hour after the shooting, dressed in full camouflage uniform. It was he who positively identified Daniel's body to investigators. "I'm not taking that so!" Nottingham shouted as he looked at his wife's body in the car. Daniel's female friend remained inside the police station up to last night, giving a statement to officers. Police sources said she was severely traumatised.
Other soldiers arrived at the police station and some were seen consoling Nottingham. The image of soldiers at the crime scene was reminiscent of a similar incident almost a year ago, when Army Cpl Ancil Wallace, 42, and his friend Noel Charles, 42, were shot dead outside Wallace's home at Farm Road in Richplain, on June 17, 2008. At the time, the two were celebrating the christening of Wallace's son Jaydon.
This double-murder led to heavily armed soldiers setting up camps and virtually locking-down Richplain in a bid to find the killers.
Factory Road has become notorious for criminal activity with several people being gunned down within recent times and in fact yesterday, several persons testified in court in a triple murder which occurred in Factory Road in April.
At the house of mourning, soldiers said Nottingham was too distraught to speak to reporters.
Contacted for comment yesterday, on the killing of Daniel, acting Police Commissioner James Philbert admitted there were "some challenges" facing the police at Factory Road.
"We have held one of the men already and we have enough evidence to find the other person involved. A manhunt is already underway for the second suspect," Philbert said.
"This incident points to the callous nature of criminals. They just don't care and we intend to respond to that. To say we are concerned about the situation is not enough. We have to bring solutions and law enforcement intends to deal with this. I admit, we are having some challenges in that area, for example the three killings which occurred soon after the Summit," he added. Also visiting the scene and leading investigations were ASP David Abraham, Insp Henry Dann and Homicide Bureau detectives Insp Creighton Hudson and Sgt Michael Veronique.
http://www.newsday.co.tt/news/0,102645.html
Trinidad and Tobago News Blog – URL for this article:
www.trinidadandtobagonews.com/blog/?p=1267