Archive for the 'India' Category
By Stephen Kangal
January 07, 2017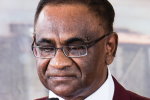 It is with deep sadness that the national community and the T&T diaspora received the news of the untimely and premature demise of the late Anand Yankarran, the veritable baritone singer of the chutney genre of music.
Continue reading 'A Tribute to The Baritone of Chutney'
By Dr. Selwyn R. Cudjoe
November 20, 2016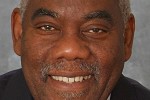 Samoondarie Doon, perhaps the last survivor of Indian indentureship, died on November 15. This final part of Sirdar Choonee's story may be a fitting reminder of her people's tribulations. The italics in this essay appeared in the original transcript.
Continue reading 'Living As Dogs, Part 2'
By Kim Boodram
Jun 1, 2016 – trinidadexpress.com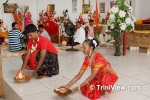 NEARLY two hundred years after they became part of the building of Trinidad and Tobago, people of East Indian descent are still considered second class citizens, the president of the local chapter of the Global Organisation of Indian People (GOPIO), Karran Nancoo, has said.
Continue reading 'GOPIO: T&T Indians second class citizens'
By Laurel V Williams
Tuesday, May 31 2016 – newsday.co.tt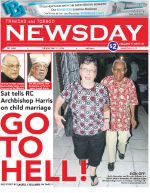 "Go to hell!".
That was the "message" Secretary General of the Sanatan Dharma Maha Sabha (SDMS) Satnarayan 'Sat' Maharaj sent publicly for Roman Catholic Archbishop Joseph Harris in light of the controversial debate on child marriage and the law.
"Mr Archbishop and all you other people, look at the mote in your own eye before you point out the mote in the eye of the Hindu.
Continue reading 'Go to hell Mr Archbishop, says Sat'
By Seeta Persad
November 26, 2015 – newsday.co.tt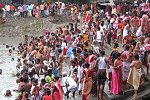 HINDUS across the country yesterday observed the religious event of Kartik with many going to the beach or river to hold pujas (prayers) and pray.
All Sanatan Dharma Maha Sabha (SDMS) run schools were closed to allow for entire families to pray together. Kartik Snaan is the name given for the months of October/November in the Hindu calendar. During this holy time Nav Ratri, Divali and Ramleela are observed and celebrated.
Continue reading 'Hindus observe Kartik Snaan'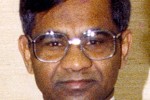 Statement Made by Mr. Stephen Kangal at the Function held to Honour The Forty-One National Scholarship Winners of Hillview College on Wednesday 15 October 2014 at Hillview College, Tunapuna
Mr. Principal Mr Leslie Mahase Chaplain of the College, Rev. Adrian Seunarine, Minister of Energy and Energy Industries Senator the Honourable Kevin Ramnarine, The Honourable Rudranath Indarsingh MP, Minister in the Ministry of Finance and the Economy, Mr. Ranjit Boodhoo, Chairman of the Administrative Committee of Hillview Colllege, Mr.Shivan Ramroop, Hillview PTA Rep., Mr Fareed Ali, Secretary of HOBA, Members of Straff of Hillview College, National Scholarship Awardees, Parents, Students, other guests, Ladies and Gentlemen.
Continue reading 'CAPE TECTONICS AT HILLVIEW'
African students from Noida recount mob attack horror

Niharika Lal, TNN
Oct 6, 2014, 03.15PM IST – timesofindia.indiatimes.com
The brutal attack on three African students at Rajiv Chowk Metro station hit headlines last week, reopening debates on racism experienced by Africans in the city. There is no official version yet of what the students – Yohan Koumba Daouda and Mapaga Yannis, both students of Amity Institute of Information Technology, and Guira, a first year BBA student of Sharda University – had done to incite the attack. One of the witnesses, who posted a video of the incident on YouTube, reportedly said that they were accused of 'misbehaving with female passengers' by making lewd comments at a woman on a train. Another report said that in the rush to board a train on the Yellow Line, one of the students was pushed aside. He apparently made a comment against Indians in protest, which then angered some passengers.
Continue reading 'Update: African students recount racist attack in India'
By Stephen Kangal
August 21, 2014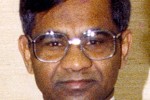 I regard myself as an objective and detached observer of the legitimate current claim being prosecuted across the Caribbean for European nations that participated in the infamous Trans-Atlantic Slave Trade to pay reparations to the descendants of those who suffered this inhumanity in the hands of the slave-masters/traders and tribal chiefs in Africa who mobilized them and sold them to the slave-traders.
Continue reading 'Balancing the Scales of Reparatory Justice'
PM must say if she agrees
By Richard Lord
June 02, 2014 – guardian.co.tt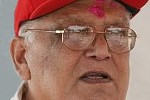 Former head of the public service, Reginald Dumas, is taking issue with a claim by the secretary general of the Sanatan Dharma Maha Sabha, Satnarayan Maharaj, that generations of People's National Movement (PNM) supporters were planted in the public service to prevent any non-PNM government from getting a second term. Maharaj made the claim during an Indian Arrival Day function hosted by the Maha Sabha in Debe on Friday.
Continue reading 'Sat's public servants comment upsets Dumas'