Archive for the 'Sports' Category
By Raffique Shah
June 21, 2015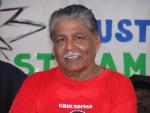 Jack Warner is not a mad man—or delusional, as the Prime Minister euphemistically puts it.
If he was, then the PM, who chose him to act in the highest office in the land on several occasions, and assigned him to the national security portfolio three years ago, must be madder than him.
And members of Cabinet and the People's Partnership hierarchy who clung to him as if he were a latter-day Jesus or Rama or Muhammad, are the maddest people ever to have governed a country.
Continue reading 'Jack's revenge'
By Raffique Shah
June 07, 2015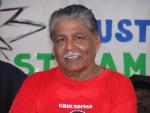 Corpus Christi morning, I come awake, latish, closer to seven o'clock. I tune in to BBC television to see what's happening in the world, since, Thursday being a Christian holiday, the local electronic media stations will have no real news.
I do a double-take, re-check the channel number when, big and bold at the bottom of the screen I see "…Trinidad and Tobago…breaking news…"
Continue reading 'Shame and scandal, indeed'
Sepp Blatter to resign as Fifa president after 17 years in role
By Owen Gibson
June 02, 2015 – theguardian.com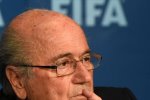 Sepp Blatter has dramatically quit as Fifa president just days after he was defiant in re-election for a fifth term, sparking a flurry of speculation over the future of world football and the fate of the next two World Cups in Russia and Qatar.
Under intense pressure from ongoing investigations by the FBI and Swiss prosecutors that have already led to 18 senior football executives being charged in the US on charges of money laundering, tax evasion and racketeering, Blatter said he had decided to step down.
Continue reading 'Sepp Blatter to resign as Fifa president'
By Raffique Shah
May 31, 2015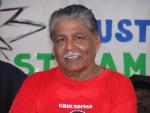 If, in what may be described as normal countries, a week in politics is a long time, in abnormal Trinidad and Tobago, a week can be likened to a lifetime. Last week, most scribes and commentators in the media engaged in heated exchanges over the latest bacchanal in the Integrity Commission.
Today, few remember what that furore was about or who the protagonists were.
Continue reading 'Karma, boy, karma'
Re-elected Fifa president claims timing of arrests of officials had been motivated by revenge
By Owen Gibson in Zurich
Saturday 30 May 2015 – theguardian.com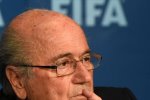 Newly re-elected Fifa president Sepp Blatter has launched an astonishing attack on the US justice system and the British media in the wake of the string of bribery charges against senior officials that plunged world football into chaos last week.
As he denied being the unnamed high-ranking official who authorised the payment of a $10m bribe to disgraced former Fifa vice-president Jack Warner, as alleged in last week's US indictment, Blatter targeted his enemies and warned: "I forgive but I don't forget."
Continue reading 'Blatter accuses US authorities and British press of campaign to topple him'
Sepp Blatter re-elected as FIFA president after Prince Ali concedes
May 29, 2015 – rt.com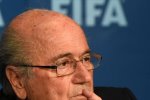 FIFA's long-time head Joseph "Sepp" Blatter has won his fifth presidential term after his opponent, Jordan's Prince Ali bin al-Hussein, withdrew before the voting went into the second round.
Blatter got 133 votes in the first round. He needed at least 139 out of the 209 votes cast on Friday to win outright. The vote was about to progress into the second round where a simple majority would have been enough, when Blatter's opponent Jordanian Prince Ali bin al-Hussein said that he had withdrawn from the race.
Continue reading 'Sepp Blatter re-elected as Fifa president'
LIVE UPDATES
FIFA is convening to elect a president, choosing between Sepp Blatter and Jordanian Prince Ali bin al-Hussein. If Blatter, currently under pressure over a massive corruption scandal, wins the vote, it will be his fifth term.
Blatter said there would be no problem if 'two other countries' – meaning England and the USA – were awarded World Cups in 2018 and 2022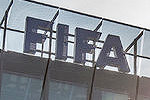 Sepp Blatter implied in his president's address at the FIFA Congress that the £100million corruption scandal was a Western conspiracy. Blatter claimed things would be different if two other countries had emerged from the envelopes.
He meant England for 2018 and USA for 2022 – a dig at the British media who have led the anti-Blatter agenda and the FBI, whose investigations led to seven arrests and 14 officials indicted on bribery and kickback charges by the US Attorney.
Continue reading 'FIFA convenes for election session amidst corruption scandal'
Notoriously-corrupt FIFA heads arrested in early morning raid during annual meeting
By Lauren McCauley
May 27, 2015 – commondreams.org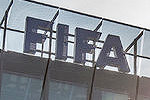 While the early morning raid and arrest of several high-ranking officials with the Fédération Internationale de Football Association (FIFA) captivated the international news circuit Wednesday morning, many observers were left wondering: With so many corrupt bankers, politicians, and other one-percenters still free to walk the streets here in the United States, why has the U.S. Department of Justice set its sights on FIFA?
Continue reading 'Given Rampant White-Collar Crime, FIFA Raid Raises Questions About DOJ Priorities'
UPDATE: MAY 28, 2015 Jack leaves prison in an ambulance
JACK Warner, who woke on Wednesday as a free man, but went to sleep accused and imprisoned, was able to make bail this afternoon, and leave the Frederick Street prison in Port of Spain. He left in a prison ambulance.
Police have an arrest warrant for Jack
US makes extradition request for Warner
Darian and Darryl Warner plead guilty
FIFA Officials and Five Corporate Executives Indicted
~~~~~~~~~~~~~~~~~~~~~~~~~~~~
$2.5 Million Bail but Warner Remains in Custody
By Rickie Ramdass
May 27, 2015 – trinidadexpress.com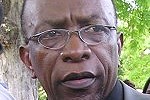 JACK Warner was this afternoon granted $2.5 million bail but has failed to secure his release. In addiiton, his attorney were unable to secure an emergency sitting of a judge in the High Court, to consider his bail application. Warner is now at an unknown location. It is uncertain whether he will spend the night at the Maximum Security Prison, Arouca, or at a police station.
Continue reading 'Warner on $2.5M bail'