Tag Archive for 'African'
Page 2 of 18
By Dr Selwyn R. Cudjoe
February 20, 2018
"…a state could never have been born without surplus." —Yanis Varoufakis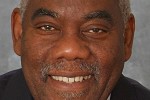 Reading Ralph Maraj and Kamal Persad's contributions, one would think that Eric Williams and the PNM were the worst things that ever happened to Trinidad and Tobago (T&T). They seem to suggest that if only Badase Sagan Maraj and the People's Democratic Party (PDP) had won the 1956 general election T&T would have been a paradise.
Continue reading 'Contradictions & Counterfactuals – Pt 3'
By Dr Selwyn R. Cudjoe
February 13, 2018
"…a state could never have been born without surplus." —Yanis Varoufakis
PART 1 — PART 2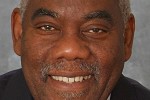 In the nineteenth century Trinidad saw the first massive giveaway of lands and bonuses to the Indians in lieu of their passages to India. Those options were never available to Africans. This was the first step in the systematic dispossession of Africans in the land to which they had been brought. Few of us seem to remember it.
Fast-forward to one hundred and thirty years (around the year 2003) when a PNM government engineered another massive giveaway of lands, which is taking place in front of our eyes under the faulty premise that Indians had the first preference because they farmed the lands. This was/is strange logic since these lands belong to all nationals.
Continue reading 'Contradictions & Counterfactuals – Pt 2'
By Sir Ronald Sanders
January 13, 2018 – telesurtv.net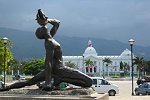 (The writer is Antigua and Barbuda's Ambassador to the United States and the OAS. He is also a Senior Fellow at the Institute of Commonwealth Studies at the University of London and Massey College in the University of Toronto. The views expressed are his own)
The effect of the inappropriate depiction of Haiti, El Salvador and all African nations as "shit hole" countries is a matter that the people of the United States of America and their government and Congress should contemplate seriously.
Continue reading 'No regrets for making Haiti a 'shithole'?'
By Bill Quigley
November 27, 2013 – ccrjustice.org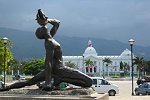 Why does the US owe Haiti Billions? Colin Powell, former US Secretary of State, stated his foreign policy view as the "Pottery Barn rule." That is – "if you break it, you own it."
The US has worked to break Haiti for over 200 years. We owe Haiti. Not charity. We owe Haiti as a matter of justice. Reparations. And not the $100 million promised by President Obama either – that is Powerball money. The US owes Haiti Billions – with a big B.
Continue reading 'Why The US Owes Haiti Billions – The Briefest History'
Santa, Jesus, and the Symbolism of Racial Supremacy
By Tim Wise
December 20, 2000 – trinicenter.com
Well it's that time of year again. Time for all good Americans to focus on what really matters. Not family, community, or world peace, but that national sacrament of late-stage capitalism known as Holiday shopping. Whether you do it online, or drag yourself to the mall amidst the sea of humanity scrapping and fighting for the latest must-have gizmo, rest assured that your actions are vital to the national interest. In fact, the annual consumer bonanza unleashed in the last fiscal quarter is so central to defining life in the U.S. that the economy's strength in the beginning of the following year is literally tied to how much stuff we buy. So get out there and do your duty: Buy American. Be American. Shop till you drop, and remember, this is what it means to be a patriot!
Continue reading 'Dreaming of a Non-White Christmas'
By Gregory Elich
November 21, 2017 – gregoryelich.org
Long-roiling factional conflict within Zimbabwe's ruling ZANU-PF political party exploded last week in a military coup that quickly seized control of the government and state media.
The coup was led by Commander of Zimbabwe Defense Forces Constantino Chiwenga, who is closely aligned with former vice president Emmerson Mnangagwa.
Emboldened by President Robert Mugabe's declining mental sharpness and physical health in recent years, Mnangagwa actively maneuvered to ensure that he would succeed the president. Mnangagwa served as one of Zimbabwe's two vice presidents. From that position, he and his supporters, known as Team Lacoste, became embroiled in a bitter struggle with younger party members who coalesced around Secretary of Women's Affairs Grace Mugabe, wife of the president, and whose group was known as Generation 40, or G40.
Continue reading 'What is Behind the Military Coup in Zimbabwe?'
By Dr. Selwyn R. Cudjoe
September 10, 2017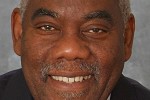 In "Independence Legacies," Gerard Besson offers his reading of Trinidad's modern history. He says: "From 1783, Europeans and Black people who were not enslaved… arrived mostly from French islands. Many were refugees, political enemies and strangers to each other.… After the British conquest of 1797 to this milieu were added Chinese, Portuguese, and African freedmen. Then after much miscegenation, some decades later, Indian indentureship commenced, and latterly [sic] the Lebanese and Syrians arrived" (my emphasis).
Continue reading 'Love A Donkey: Besson's Independence Fables – Pt 2′
By Dr. Selwyn R. Cudjoe
September 03, 2017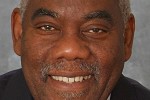 I always marvel when relatively intelligent people say silly things about Africans and our past because of their color or class position. In "Independence Legacies" Gerard Besson offers a mishmash of information, which suffers from factual, interpretive, and definitional flaws. Besson is more concerned with trotting out an ideological position rather than with offering an analytical argument to support his contentions. It's almost as though his "Creoleness" exempts him from treating his subject matter with the academic rigor it deserves.
Continue reading 'Love a Donkey: Besson's Independence Fables – Pt 1′
By Dr. Selwyn R. Cudjoe
August 28, 2017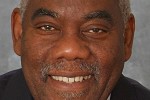 On August 31, Trinidad and Tobago will celebrate fifty-five years of independence. As per usual, there will be an inspection of the members of the armed forces, perhaps a fireworks display (I really enjoyed this as a boy); and many people will troop off to the beaches.
We will also witness the passing of venerable tradition: the conferral of national honors on deserving citizens on Independence Day. Our President has decided he could get more bang for the buck by honoring deserving citizens on Republic Day. Dr. Robert Williams argues: "Handing out national awards on Republic Day is truly symbolic and more meaningful in building and strengthening nationhood" (Trinidad Guardian, August 23).
Continue reading 'Forgetting and Remembering'