By Raffique Shah
July 12, 2021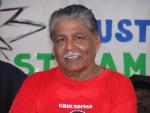 In this racially-fractured society, in which we can agree on nothing of substance, nothing that might help the nation move forward, or, to stretch this from the ridiculous to the sublime, we are a people so deeply divided that we shall never find ourselves on the same side of a battle-line should some army of the insane decide to conquer Trinidad and Tobago by force, readers might justifiably ask who in their "right mind" would want to own, rule or otherwise lay claim to the cussed country?

Only mad people might have an interest in such misadventure. In the first month, and every month thereafter, they will have to find close to one billion dollars to meet the salaries and allowances of public sector employees, most of whom are "lochos", or paid idlers.
Another billion dollars or thereabouts will be required, monthly again, for "transfers and subsidies"—which tells you that you are paying huge gangs of artful dodgers who have fine-tuned the art of pretending to work on weekends and public holidays, and who make enough money in one or two such days that exceed their normal weekly wages, hence they can stay at home on regular work-days "pulling bulls" or engaged in other "hustles".
The senior officers at these utilities and agencies excel in managing their bank accounts and "investments", which invariably include gambling syndicates at their workplaces. Their wages and salaries, incentives and bonuses, are guaranteed by ironclad agreements between their unions and management.
Fools who would want to achieve power by any means necessary—they may be assessing the "Haiti model" for all we know, hardly think of other obligations they would encounter, such as debt servicing. As it stands now, T&T is in debt to the tune of somewhere around $130 billion and increasing by Covid-like quanta. How and where we find the money to repay it is anybody's guess.
Besides the minor woes I have presented above to any would-be power-seeker, there are more challenging issues. I have used hyperboles to dramatise the state of politics in this country. But reality is not far from the grim pictures I have painted. Everybody knows that race is the ten-tonne gorilla in the room. Race, and, I insist on adding complexion, determine the axis of power in T&T, and have done so for much longer than we care to admit. Each tribe wants its own, as signalled by a not-so-secretive twist of the hair, to be in charge of his or her government.
Think about it—and be brutally honest when you answer, to your conscience, I submit, not for acceptance by your peers in public, just you and Conscience answering. Will you be comfortable, if you were a PNM supporter, with an Indian leading your party? Before you fire off a barrage of cuss-words at me, or even contemplate beating me to near-death for posing this… let's say, uncomfortable question, consider the ramifications.
I pose the same question to UNC supporters, to the Indo-Trinidadian population: will you rally behind an Afro-Trini leader going into an election?
However much each side may want to dismiss this gorilla I have deliberately planted in the power-equation, he is here, he is conspicuous, and he is a non-compromising beast. Don't you dare imply dishonourable motives to my blunt question. As a 24-year-young Indo-lieutenant in the Regiment, I led close to 300 overwhelmingly Afro-Trinidadian soldiers in a rebellion against a mainly Afro-high-command, and a government led by the revered Dr Eric Williams back in 1970. Not once during the ten days we held Teteron Barracks did I feel threatened because I was Indian, or did the men who stood with me feel uncomfortable because of anyone's race.
So I ask again: will you, Indian, you, African, line up with enthusiasm behind a leader of your party of another race, and do your duty to your country, vote into office as Prime Minister the best candidate who happens to be a good man or woman of another race?
Having planted the race-gorilla in the room, let me cut your escape hatches. Indians did vote for Ray Robinson as PM in 1986, but that was in a coalition arrangement. As soon as Basdeo Panday walked with his race-marbles, almost every other Indian followed him.
And yes, a fair number of Afro- and other non-Indian Trinis voted for the Kamla Persad-Bissessar PP coalition in 2010. But that collapsed when the Indian overlords in influential positions disgusted the non-Indian "floating voters" with their crass racism.
Until people, whatever their race or complexion or ethnicity, see each other as fellow human beings who are judged by their character, not the texture of their hair or colour of skin, this country will remain a wasteland of unrealised potential.