By Dr Selwyn R. Cudjoe
November 01, 2021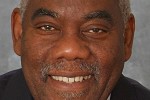 Beloved is an excruciatingly intense novel about the slave experience written by Toni Morrison, an acclaimed African-American writer. She is the only Black woman to have won the Nobel Prize in Literature. She also won a Pulitzer Prize for Beloved in 1987. In 2012 President Obama presented her with the Presidential Medal of Freedom, the highest award that can be bestowed on a civilian.

Today, Beloved has become the center of a cultural and political war. Glen Youngkin, a candidate for the Virginia gubernatorial election that takes place on Tuesday, has just released an ad that features Laura Murphy who describes Beloved as "a book with bestiality." He hopes that his promise to ban Beloved from schools, if elected, will catapult him to victory.
I first met Morrison in New York in the 1960s when I was teaching at Fordham University and she was an editor at Random House Publishers. Occasionally, we would run into each other. Years later I gave a lecture on American Literature at Princeton University and Morrison did me the honor of attending my lecture. Thereafter we met once or twice when she spoke at Wellesley College. One could not think of a more gracious woman.
I also teach Morrison's non-fiction work (Playing in the Dark) and her novels in my classes. Almost every year I teach The Bluest Eye, Morrison's first novel, in my class on African-American Literature. It's a heart-rending story of a young Black girl who wishes for blue eyes (that is, to become white) and who is eventually destroyed by her desire. Although that novel didn't sell well initially, it became an American classic.
In a 1993 afterword to the novel, Morrison lamented that initially The Bluest Eye "was like Pecola's [the main protagonist of the novel] life: dismissed, trivialized, misread." It explores a raw description of the deep psychological burdens that racism inflicts upon the psyche of African Americans. In 2006, 2013, and 2014 it was among the American Library Association's "Top Ten Most Banned Books" because of "sexually explicit material" and that it depicts "child sexual abuse."
In 1987, after a six-year hiatus from novel writing, Morrison published Beloved. It failed to win the National Book Award in spite of the high praises it received after publication. Feeling that the book was being snubbed, a group of 48 African-American writers, including Maya Angelou, Angela Davis, and Amiri Baraka published an article in the New York Times calling the novel "the most recent gift to our community, our country, our conscience."
Beloved was first banned in 1993. Since then, it has been listed among the "Top Ten Most Challenged Books" by the American Library Association. In 2013, Laura Murphy, a resident of Fairfax County in Virginia, began a campaign to have the book removed from the curriculum of the school that her son Blake attended. She said that after Blake, a high school senior, aged 17, read the book for his literature class "it gave him nightmares."
Blake Murphy, is now employed as a lawyer for the National Republican Congressional Council, while his mother's ad about "the disgusting terrors" of that sexually explicit book is being used against Terry McAuliffe, the democratic candidate for governor in Virginia. However, as Alex Shepherd said in The New Republic on Tuesday: "Your mother starts talking about that time a book made you have bad dreams again, and somehow this becomes the biggest issue in the most important gubernatorial election in the country."
Wherein lies the danger of Beloved? In short, it is the fictional treatment of an enslaved Black woman, Margaret Garner, who escaped with her husband and children from a Kentucky plantation in 1856. In her novel, Morrison explores the psychology of motherhood and the unthinkable sacrifices that a mother makes for her children. In such a scenario, it is impossible to omit the violence and brutality and sexual exploitation that an enslaved woman undergoes in that regime.
Sandy Faircloth notes: "The ongoing inability of the American public to reckon with its history of racial inequality seems to echo Beloved's journey towards censorship. It's a book that's been celebrated, ignored and then celebrated again….It's been given the Hollywood red carpet only to wind up banned from high school curriculums" (Sampsonia Way, October 14, 2020.)
For many years Maya Angelou, another Black woman writer, was labeled "the most banned author in the United States." Conservative "school officials and parents' groups in small towns, and small-minded parts of the US have crusaded to have Angelou's masterpiece…banned and outlawed." She said in a 2009 interview: "Many times my books are banned by people who never read two sentences."
In 1984, Marie Evans, an African-American poet, asked me to write an essay, "Maya Angelou and the Autobiographical Statement," that appeared in her edited book, Black Woman Writers. This essay was republished subsequently in Henry Louis Gates Jr., Reading Black; Reading Feminist, (1990) and Harold Bloom, Maya Angelou: Master Critical Views (2001). Two weeks ago, another major publisher requested my permission to re-publish the essay, which I granted.
Works such as Beloved and I Know Why the Caged Bird Sings never grow old because of their profundity, clarity, and sensitivity with which they examine the American past. On Friday, The New York Times announced "there has been one clear beneficiary of the controversy [in the Virginia gubernatorial race]. As of Wednesday afternoon, Ms. Morrison's 34-year-old novel was one of the top 50 bestselling books on Amazon."
Misguided people will continue their tirade against books that force them to look at themselves anew. They may win elections but the United States will never reach its full potential unless it has the courage to confront the cruelty of its past.