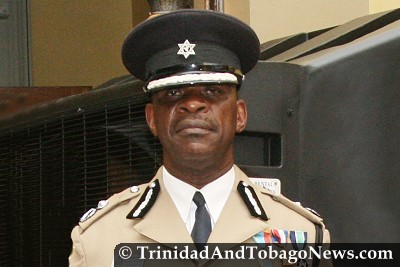 By Tony Fraser
June 23, 2010 – guardian.co.tt
Finding a new Commissioner of Police is not merely about recruiting the man with the right skills-set and experience, and if that individual be a foreigner then so be it. A Commissioner of Police is one of the principal officers of the State, at the helm of the main institution of national security. Having a national in that position is about the society demonstrating the capacity to govern itself 48 years after having achieved political independence. If the argument is that there is no one within the service with the capacity to successfully perform the job of commissioner, that would be an indictment not only on the senior officers in the service but on the political and administrative managers of the service over the period 1962 to the present.

So too if there is no one with the capacity to be CoP it will be a mark of planning and foresight deficiency on succeeding Police Service Commission, the senior officers and second division associations. Not without responsibility is the wider society, which in different ways would have allowed the service to grow-up without nurturing the kinds of individuals to effectively manage the Police Service at the very top. The media, the judiciary, the Law Association, the business community, the religious institutions, the labour movement, the political parties and every other institution of significance must also share in the responsibility if indeed we do not have an adequate leader in the Police Service. However, it is far from a proven fact that there are no officers amongst the ranks with the ability to effectively carry out the job of CoP, and this is distinct from the fact that the Police Service has performed badly in interdiction. But it cannot be that the entire responsibility for the criminal madness must hinge on the Police Service and the CoP.
Full Article : guardian.co.tt
***
PM, police talk top cop
Trinidad and Tobago Police Social and Welfare Association president Emrol Bruce yesterday met with Prime Minister Kamla Persad-Bissessar to discuss the fourth extension of the term of Acting Commissioner of Police James Philbert.
Saddled with uncertainty
THE nation was taken aback when on Monday came news from the Police Service Commission (PSC) of their temporary reappointment of Acting Commissioner of Police (CoP) James Philbert for yet another extension to act until September 30.
No more extra time for CoP
The circumstances that have led to a fourth extension of the term of office of James Philbert as Acting Commissioner of Police are quite regrettable.
***
Careful deliberations needed in top CoP role
Guardian's Editorial – June 21, 2010
The People's Partnership has been batting a straight line since coming to power, gently tapping at each of the urgent issues coming its way with one eye on their campaign promises and the other fixed on the failings of the government they replaced in office.