Monthly Archive for April, 2013
By Raffique Shah
April 28, 2013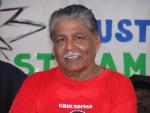 The issue here is not Jack Warner's amoral attitude, his disdain for integrity in the conduct of public affairs. We have long established that Warner does not conform to the rules of the engagement, be it campaigning in an election, running a ministry or navigating the murky waters of global football. We expect no better from him.
Continue reading 'Massacre of the moral minority'
By Cecily Asson and Andre Bagoo Tuesday,
April 23 2013 – www.newsday.co.tt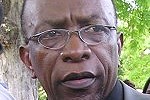 "DON'T cry for Jack Warner…you haven't seen the end of Jack Warner yet."
These were the words of consolation Warner shared with executive members and regular staffers of his Chaguanas West constituency office, following his resignation as chairman of the United National Congress (UNC) and as National Security Minister.
Continue reading 'A NEW ERA BEGINS'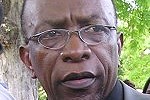 Minister of National Security Jack Warner has resigned and Prime Minister Kamla Persad Bissessar has accepted his resignation.
Works Minister Emmanuel George is to be appointed interim National Security Minister.
Continue reading 'Jack Warner Has Resigned'
By Yvonne Baboolal
April 20, 2013 – guardian.co.tt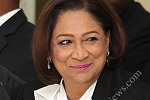 Political scientists/analysts are divided on the issue of whether Prime Minister Kamla Persad-Bissessar should ask National Security Minister Jack Warner to step down based only on allegations in the media, especially in media which have lost credibility with the Government. Some said they did not expect the PM to ask Warner to step down based only on allegations in the media.
Continue reading 'Analysts put the Warner ball in PM's court'
By Raffique Shah
April 14, 2013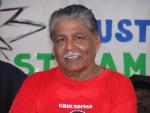 SPEAK no ill of the dead, they say. It is an Omertá-like Mafiosi code that binds hypocrites international, that global brotherhood sworn to covering up the dastardly sins of leaders like Margaret Thatcher, who are lionised in life and eulogised in death, thus distorting history to the extent that the truth be buried forever.
Continue reading 'Margaret Thatcher: Sinner or Saint'
By Dr Sheila Rampersad
April 11, 2013 – www.guardian.co.tt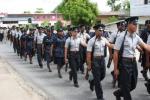 What might have been an open-and-shut case against a police officer, who ploughed into six residents of Sea Lots along the Beetham Highway, Port-of-Spain, on February 24, has turned into a lengthy and muddled investigation. Three people died and three others were injured in the crash, which occurred along the westbound lane of the highway.
The T&T Guardian was reliably informed that a breathalyser test, which measures blood alcohol level, was administered at 2.47 pm on the day of the fatal collision, almost six hours after the incident. It was administered at the Port-of-Spain General Hospital by WPC Marcia Lopez, a trained breath analysis technician assigned to Besson Street Police Station.
Continue reading 'Driver in accident may walk as Sea Lots probe botched'
By Shereen Ali Sunday,
April 7 2013 – newsday.co.tt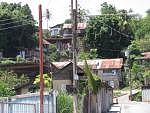 A part-time lecturer in the Department of Behavioural Sciences at the University of the West Indies, St Augustine is calling for the authorities to test children living in East Port-of-Spain for lead poisoning.
Lecturer Valentine Smith's call is based on his contention that there may be environmental and biological factors among the causes for violence and youth delinquency in this area.
Continue reading 'Lecturer wants children in East PoS tested for lead poisoning'
By Jada Loutoo
April 6 2013 – newsday.co.tt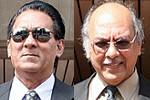 BUSINESSMEN Ishwar Galbaransingh and Steve Ferguson, and 40 other persons, will face prosecution in their respective criminal trials having failed to get the courts to deem as unconstitutional the amendment to the Administration of Justice (Indictable Proceedings) Act, which prevented the automatic dismissal of their cases under the controversial Section 34.
Continue reading 'Ish, Steve Lose on Section 34'
By Dr. Selwyn R. Cudjoe
Published: April 05, 2013 – trinicenter.com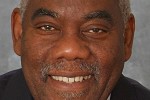 In the 1950s when I was growing up in Tacarigua, Trinidad, West Indies, there existed a large, faded mansion in the Orange Grove Savannah that had seen the last of its glories. It stood there as a colossus on this magnificent expanse of land which, at that time, was one of the largest savannah in the country second only to the Queen's Park Savannah in Port of Spain, the capital of Trinidad. It reminded one of the glorious days of a time long past. I was a young boy then and could not have known that in this residence there once lived one of the most important men in the West Indies during the first half of the nineteenth century.
Continue reading 'Ignorant Negroes/Tyrannical Masters: William Burnley and the Caribbean Slave Experience'