By Julien Neaves
February 22, 2015 – newsday.co.tt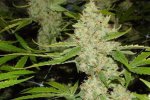 WITH Caribbean neighbour Jamaica making moves to decriminalise marijuana University of the West Indies (UWI) Professor Emeritus Kenneth Ramchand is renewing his calls for marijuana to be decriminalised in Trinidad and Tobago for medicinal purposes.
In January this year the Jamaican Government tabled the Dangerous Drugs (Amendment) Act, 2015 in that country's Senate to decriminalise marijuana for medicinal, religious and personal use.

Ramchand, in an interview with Sunday Newsday, said that TT "should absolutely decriminalise marijuana for medical purposes" and pointed to a good argument for decriminalising for personal use in limited quantities. He stressed that for purposes of personal use, the key term was "limited quantities" and people should not be allowed to walk around with "40 marijuana cigarettes" or such quantities as might suggest they were selling.
"I am pretty certain we will get to the point of decriminalisation for medicinal purposes. I think we are getting there," he said.
In August 2000, Ramchand, then an Independent Senator and UWI lecturer, called for marijuana to be decriminalised for medical purposes in his contribution to debate on the Dangerous Drugs Amendment Bill.
"Well, all those marijuana fields we are burning now, we should seize them, compress the marijuana, start to process it and since we have to do what America says, when they de-criminalise, 'buss' the market," he had said.
In the United States, 23 of the 50 States have legalised marijuana for medical use and three states — Oregon, Washington and Colorado — have legalised the drug for recreational use.
Full Article : newsday.co.tt