By Stephen Kangal
November 29, 2013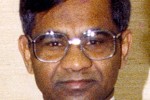 The problem relating to the legitimate refusal of 13 Jamaicans entry into T&T by our Immigration officials took place at Piarco. The documentation/personnel/ and Minister Griffith responsible for the interviewing process are here. Foreign Affairs is a ceremonial conduit in this matter. Why then is Minister Dookeran being summoned and voluntarily escorted/handcuffed to Kingston by the resident Jamaican High Commissioner with his tail between his legs and the blessings of his Prime Minister? They must appreciate the bigger underpinnings and enormity of this unregulated influx of Jamaicans into T&T. It presents wider and deeper challenges to T&T for national security concerns, crime reduction, the illicit drug scourge, education and social services? Our Parliament had no say on this matter.

Foreign Minister Nicholson of Jamaica should have sought a meeting in POS with both Ministers Griffith and Dookeran where the problem originated, still exists and can be resolved. As it is now perceived by the man in the street in POS, Minister Dookeran is acting on and being coerced by the undiplomatic and crass ultimatum issued previously by Minister Nicholson. The latter chooses to address a narrow limited resolution in Kingston to pander exclusively to and assuage domestic Jamaican political concerns, unreasonable outrage and interests.
T&T must approach and identify the problem holistically. It must include the number of Jamaicans held at the Immigration Detention Centre awaiting deportation and the obligation of the Jamaican government to fund their return. We must put to Minister Nicholson the 17,000 illegal Jamaicans living in T&T- the drain it places on our social services, health, education, employment, the escalating crime pandemic to say nothing of the proliferation of the illegal drug trade originating from Kingston.
Minister Dookeran cannot undertake any diplomatic demarche with Jamaica that diminishes and blemishes the national psyche and makes us proud and nationalistic Trinbagonians look as spineless weaklings without any self-worth. Please Winston insulate the diplomatic image of T&T from the negative fallout, embarrassment and disrepute in the eyes of the witnessing international and resident diplomatic community by your creative approach to treating with this immigration imbroglio mushrooming with our Caricom partner.