Archive for the 'Caribbean' Category
By Raffique Shah
February 24, 2016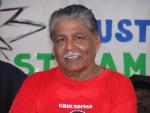 The findings of a Commission of Inquiry into the murder of Guyanese intellectual and political activist Dr Walter Rodney, 36 years ago, are an indictment not only against the Forbes Burnham dictatorship that ruled Guyana for 21 horrible years, but also other Caricom governments and countries that never condemned Burnham's atrocities.
Continue reading 'Rodney's ghost haunts Guyana'
Sunday, February 21 2016
Newsday – newsday.co.tt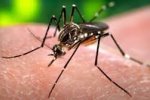 Reporter JANELLE DE SOUZA reviews the debate over the rise of the Zika virus in the Caribbean, as Trinidad and Tobago joins the list of countries reporting cases of the mosquito-borne illness.
Could the use of a popular pesticide to control the mosquito population be responsible for the most feared outturn of Zika, head and brain deformity in babies born to mothers who were afflicted by the virus? Can the Zika virus be transmitted through sexual intercourse? These were among the most pressing fears as another of those big diseases with the small names manifested its entry into Trinidad and Tobago last week. Zika's arrival plus the global debate over its spread and consequences deepened national concern and stimulated emergency measures that were laid down by the Health Ministry several weeks ago as the relatively new virus preoccupied countries far and near, with health emergencies and intense action to contain it.
Continue reading 'Zika, sex and pesticides'
Dr. Kwame Nantambu
July 17, 2015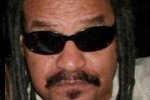 The historic diplomatic reality that the Obama administration has decided to re-establish a US embassy presence in Havana, Cuba on 20th July, 2015, signals a new geopolitical policy of the United States toward Cuba, albeit "Charting a New Course on Cuba."
Firstly, by this diplomatic policy decision the Obama administration is renouncing the geopolitical decision by then US President Dwight Eisenhower to severe diplomatic ties with Cuba on 3rd January, 1962.
Continue reading 'New US-Cuba Rapprochement'
By Raffique Shah
December 20, 2014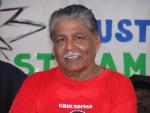 I confess I was surprised when, last Wednesday, announcements from Washington and Havana confirmed that the United States and Cuba had agreed to restore diplomatic relations and work towards the normalisation of other relations, especially trade and travel between the two countries.
I did not think that President Barack Obama had the fortitude to dismantle a 50-plus-year anachronism that lingered as the last vestige of the Cold War that all but ended with the collapse of the Soviet Union in 1991.
Continue reading 'Cuba and the USA: the long thaw begins'
Newsday Editorial
November 14, 2014 – newsday.co.tt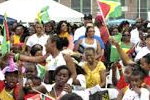 THE SITUATION in Guyana is one with which all nations in the region should be concerned. Guyana is an important trading partner. Trinidad and Tobago, for instance, exported an estimated $1.1 billion worth of products to the country over the period 2007 to 2010 and for that period imported $596 million in products. Additionally, both governments have recently partnered on initiatives and incentives to reduce the food import bill and boost production, with plans to make large tracts of land in Guyana available to Trinidad and Tobago agriculturalists.
Continue reading 'Keeping Guyana calm'
By Stephen Kangal
November 07, 2014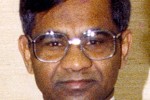 The removal of Dinesh from the captaincy of the T&T Team stinks to high heavens. It is a continuation of the victimisation of Darren Ganga when he was removed because arrogance and show -of -who-is -in-charge antics.
This puerile act is to show solidarity with Cameron's dictatorship and Jamaican hegemony. It makes the TTBC the poodle of Cameron. T&T always stood and watched the Jamaicans make fool of themselves but hardly joined such a circus that is about to set back West Indies cricket many decades.
Continue reading 'Dismissal of Denesh Dangerous and Damaging'
By Nalinee Seelal
November 06, 2014 – newsday.co.tt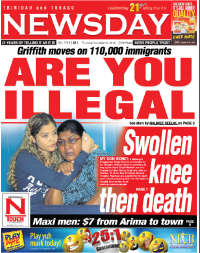 IMMIGRATION authorities will begin an exhaustive door-to-door crackdown to weed out illegal immigrants within the next two months, National Security Minister Gary Griffith revealed yesterday adding that the estimated 110,000 illegal immigrants living in this country, will be given a window of opportunity between next month and early January, to have their status regularised.
He warned however, those who fail to comply will be found and deported.
Continue reading 'ARE YOU ILLEGAL'
By Dr. Selwyn Cudjoe
October 22, 2014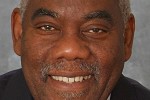 RECENTLY, I had a lively debate with Ralph Maraj on Cuba and its successes on i95 FM Showdown programme. Mr Maraj insisted that nothing good could come out of Cuba because Cuba has failed as a socialist society and there is "no freedom in that country". I tried to convince him that Cuba has emerged as a leader on the world stage in areas of health care and education and there is little crime to speak of in that country. He insisted that Cuba was worthy only of condemnation.
Continue reading 'Ralph Maraj's Myopia'