By Andre Bagoo
January 13, 2013 – newsday.co.tt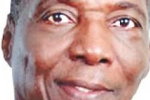 RESIDENTS of the polling district of Belle Garden East/Roxborough/ Delaford, which PNM candidate Hilton Sandy hopes to win in the Tobago House of Assembly elections come January 21, appear to be split right down the middle over the question of whether his chances in the election have been hurt because of his controversial "Calcutta ship" remarks.

Sandy is due to speak today at a PNM rally at Roxborough. On Friday, he was called into a meeting with PNM Tobago Council leader Orville London, as part of a PNM strategy exercise. Coming out of the meeting, Sandy was unusually tight-lipped. London, however, has defended Sandy and said the candidate will still speak today at the rally, in the face of calls for Sandy to be withdrawn as a candidate. London has said Sandy's chances remain good.
Some of the Tobagonians living in the district — which includes Argyle, Roxborough, Louis D'or and Delaford – are strongly of the view that Sandy's chances have been hurt and that he will not gain the support of the electorate because of his remarks.
Equally, however, others seem to be of the view that Sandy's campaign will not be affected and will win victory over the Tobago Organisation of the People's Anslem Richards and the Platform for Truth's Senya Marin.
"One person who is not supporting that kind of statement Sandy made is me," said Yvonne Orr, 72, of Delaford. "It has racial overtones and that is not right. It is not right to encourage things like that."
Yet, Johnson Gardner, 62, of Delaford is of the opposite view. "I don't believe this will affect his chances," he said. "Whenever you have an election people always say things and make all kinds of remarks." Another woman, who did not want to give her name fearing political victimisation, said, "He will win. He is a good man and this will have no impact on his campaign at all."
The remarks in question were these: "There is a ship at Calcutta waiting to sail to Tobago; they are waiting to get the results of this election. If you bring the wrong results, Calcutta ship is coming down for you. You must stop that ship. We must not allow that ship to sail and if you don't want that ship to sail, what you have to do? Is vote the PNM!"
"His chances are slim," said mas-maker Nadine James of Mas Masters at her Roxborough home as she worked on the band's 2013 Carnival presentation Corals of the Caribbean. "He has really forgotten his place and it looks like his campaign has been hit."
"They should have him out of the campaign," said Louise Melvile, 78, proprietor of the Barbados Shop at Argyle. "I think after the election he should board a ship and go to Calcutta."
But government worker Curtis Miller said, "I don't think his campaign has been affected. Everybody makes all these comments. For example people called Jack Warner many things. That is how politics is." Miller said Sandy has been a good representative.
"He is doing his work," he said.
The polling district of Belle Garden East/Roxborough/Delaford, has an electorate of 3,611. It was previously known as the district of Roxborough/Delaford. In 2009, Sandy narrowly won the district by 74 votes. He got 1,105 votes to the TOP's Lenin Toppin who got 1031.
http://www.newsday.co.tt/news/0,171916.html