By Dana Seetahal
January 11, 2013 – trinidadexpress.com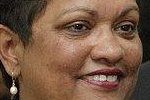 Last weekend's headlines screamed "Fuad: Autopsy doctors not qualified" a reference to statements attributed to the Minister of Health in the wake of what were said to be conflicting autopsy findings on the cause of death of soldier Curtis Marshall. The minister was quoted as saying that neither Prof Daisley nor Dr McDonald-Burris were qualified as forensic pathologists as far as the Medical Board was concerned. He claimed that only Dr Alexandrov was so registered.

The subsequent furore that arose from these statements by the minister was reminiscent of the fallout from the 1998 ruling by then Justice Volney in the Brad Boyce case on the expertise of Dr Hughvon Des Vignes, a ruling that was condemned by the Privy Council in 2006. Many persons were left wondering whether thousands of autopsies done in the last few years were somehow tainted and questionable. Although Dr Fuad Khan subsequently apologised to Dr Burris (but not to Prof Daisley) he reiterated that she needs to register with the Medical Board. There was a suggestion that she had the qualifications but was unregistered.
Continue: trinidadexpress.com