By Stephen Kangal
February 14, 2012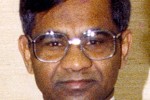 I am not opposed to the teaching of Hindi. But for the Indian High Commissioner, HE Shri Malay Mishra both to justify its teaching in T&T by criticising the speech delivered by our Prime Minister in English to the Bhelupuris on the false and misleading notion that the girmitiyas brought Hindi to Trinidad in their jahajee bundles "… as part of their ancestral culture" is false, deliberately misleading and must be deprecated as a linguistic Ponzi scheme being foisted on unsuspecting Indo-Trinbagonians.

Noted T&T national, National Scholar, researcher and currently a reputable Lecturer in Linguistics at the Jawaharlal Nehru University in New Delhi who is now resident in India, Professor Peggy Mohan nee Ramesar wrote:
'…First of all, when our ancestors made the great journey to Trinidad, Hindi was not one of the native languages they brought with them. What they brought were dialects of Bhojpuri, and other local dialects from the larger hinterland of Utar Pradesh and Bihar…"Express Monday 6 February, 2012, p.6.
Professor Mohan has gone on to prove that the genre of Bhojpuri dialect spoken by the indentured peasantry after arrival in Trinidad after 1845 was preserved orally in its original distinctive vernacular and developed into a unique dialect that is peculiarly exclusive to Trinidad. The most popular religious text of the indentures was Tulsidas' "Ramcharitarmanas" – written in the Bhojpuri dialect and not in Hindi.
She warns the Indian High Commission in POS that any attempt "…to herd the Indian community in Trinidad into a mythical past identity, or a connection with a modern Hindi which is not as secure or accepting as it is made to seem, is fraught with danger."
Finally Professor Mohan who was in India at the time of the visit, and, contrary to the view expressed by HE Malay Mishra, dispelled any doubt on the overwhelming success of the Statement delivered by PM Kamla Persad-Bissessar in her ancestral village of Bhelupur, when the former wrote:
"…I think they would have been satisfied with a few words in Bhojpuri or Hindi at the start, which is exactly how she spoke. The rest of her speech, in English, was their greatest dream come true: one of theirs had reached the top of the world!…"(Ibid)
An Official Press statement issued by the Indian High Commission on Friday 3 February in the Trinidad Guardian, inter alia, stated:
"…It needs to be noted that people of (East) Indian origin in T&T came principally from the Hindi speaking belt of Northern India and brought with them Hindi as part of their ancestral culture. Hindi was prevalent for several generations in the country but was unfortunately lost subsequently…"
The High Commission must now issue a corrigendum and an apology for committing an act of deliberate misrepresentation on the Indian community in T&T.