By Stephen Kangal
January 06, 2012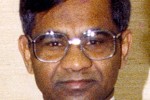 Our Prime Minister the Hon Kamla P. Bissessar is paying an Official State Visit to India, her ancestral homeland at the latter's invitation after an interregnum of 15 years, Basdeo Panday being the last to do so. She is also the Chief Guest of the Prime Minister of India, Dr. Manmohan Singh at the Annual Pravasi Bharatiya Divas to be held in Jaipur from the 7 to 9 January. The PM is accompanied on this official state visit by seven Government Ministers and a public-private sector entourage numbering in excess of 100 participants.

From a diplomatic and protocol perspective, no state occasion could be of a higher profile except a visit by a Head of State. The arrival ceremony for our PM at the Indira Gandhi International Airport in New Delhi given the official state, high-powered visit status demanded, according to the well-known and recognised tenets of State Protocol that the Prime Minister of India should have been on hand to greet/welcome his T&T counterpart irrespective of the time. Readers will recall the diplomatic and military razzmatazz that was laid out for the last visit of the President of India to T&T.
Instead, our PM was met by a junior Minister of Information of the Indian Government and officials from their External Ministry. If not the PM of India that was mandatory protocol on this official state visit, where was its External Affairs Minister seeing that our Foreign Minister Suruj was there?
I find this undiplomatic and politically incorrect treatment meted out to the Government and people of T&T very objectionable. It is lacking in the requisite proper state decorum even though arrival took place in the morning. Is this deliberately low-keyed treatment accorded by the caste-conscious Gov't of India a reflection of our small size or banana republican perception by the Indians of T&T populated inter alia, by dalits? Or is it the result of our dear Prime Minister being the descendant of a low caste "Girmitiya" from the state of Bihar that she plans to visit?
The Ministry of Foreign Affairs must take due note of this affront to our sovereign equality. They must let the Indians know that T&T cherishes its national pride and sovereign dignity and that must be respected and adhered to as a pre-condition for conducting further our economic, trade and diplomatic relations.
Did we spend $100m to be ignored by the Indians who stand to benefit from the 28 million global high purchasing power diaspora?