By Richard Charan
Friday, June 13th 2008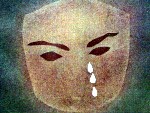 MASKED men broke into the home of a young school teacher and shot her in the back when she tried to save herself.
And despite her blood and her tears, she was abducted, taken to an abandoned house and raped, sodomised and beaten.

The 23-year-old woman was listed in a serious condition at hospital last night. She was left for dead but survived and stumbled through the bush until she made it to a house.
In the hospital with her is her boyfriend, who was shot in the right leg during the attack, which occurred around 3 a.m. yesterday, while the couple slept at her apartment.
The atrocity occurred in a part of Trinidad where the wave of crime sweeping the country is but a smother, and where police officers have been credited, despite a critical manpower shortage, with keeping the crime rate lower than other areas.
Full Article : trinidadexpress.com
Two Tobago men in court for raping girl
By Karl E. Cupid
Tobago Bureau
Friday, June 13 2008
A TOBAGO lighting technician yesterday appeared before a Scarborough Magistrate charged with raping a teenager at a house in Plymouth on June 1, while his assistant stood in the same court charged with having sexual intercourse with the same girl.
Arthur Peterkin, 56, of Arnos Vale, Plymouth, Tobago stood before senior magistrate Annette Mc Kenzie and was denied bail on the rape charge, while his assistant Terry Hillaire, 36, was also denied bail on charges that he had sexual intercourse with the teenager without her consent on two occasions on June 7.
Both men were remanded in custody and are to return to court next week Tuesday. The two were held by police at a house at Arnos Vale, Plymouth, last Tuesday.
In another matter, Peterkin was ordered to pay a fine of $1,500 or serve 30 days in jail with hard labour after he pleaded guilty to being in possession of .8 grammes of marijuana.
The drugs were found in a box of matches during a police search.
http://www.newsday.co.tt/crime_and_court/0,80665.html
Tobago men charged with having sex with minor
FIFTY-FIVE-year-old lighting technician, Arthur Peterkin of Arnos Vale and Terry Hillarie, 36, of Argyle, appeared before Senior Magistrate Annette McKenzie yesterday morning, charged with having sexual intercourse with a minor.
Both men were not called upon to plead when they appeared in the Scarborough Magistrates' Court, as the charges were laid indictably.
Full Article : trinidadexpress.com
Vincentian man on rape charge
A Vincentian man charged with having sex with a teenager was yesterday denied bail when he appeared before Senior Magistrate Annette McKenzie in the Scarborough First Court. Milton Trumpet, a national of St Vincent, is accused of having sexual intercourse with a female under 16 on June 7.
Full Article : newsday.co.tt