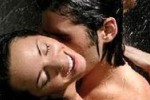 Barbados: 16 and Under
THE AGE OF MEDICAL CONSENT should go below the 16-year limit which Minister of Family and Youth Affairs Dr Esther Byer-Suckoo is proposing.
This is being recommended by the executive director of the Barbados Family Planning Association, George Griffith.

He said there were too many cases of sexual activity in young people below the age of 16 for any regulation to be so rigid.
Full Article : nationnews.com
Barbados Government To Lower Age Of Consent
The recent announcement by the government that they intend to lower the age of consent from eighteen years old to sixteen has caused many Barbadians to flicker eye-brows. The decision if promulgated will see sixteen year olds being able to seek medical attention without the consent of their parents.
Full Article : bajan.wordpress.com
Doctor consent age 'silly'
DROPPING THE AGE at which young people can legally gain medical attention without their parents' consent to 16 will remove a number of "silly" irregularities.
That's the view of Professor E. R. Walrond, the man who made the recommendation in a controversial report released a few years ago.
Full Article : nationnews.com
Worldwide ages of consent
Worldwide ages of consent
This table lists different countries around the world, and shows the ages at which people of different sexualities can legally have sex.
Age of Consensual Sex in the USA
What is a 'right' age of consent?
BBC News Online looks at the age of sexual consent around the world and how one nation may differ from another.
AGE OF CONSENT AROUND THE WORLD
Argentina – 15
Bahamas – 16
Canada – 14
Colombia – male 14, female 12
India – 18
Indonesia – male 19, female 16
Hungary – 14
Peru – male 14, female 12
Tunisia – 20
UK – 16
US – federal age 16
What is Canada's age of consent?
The age of consent is 18 years where the sexual activity involves exploitative activity, such as prostitution, pornography or where there is a relationship of trust, authority or dependency. For other sexual activity, the age of consent is 14 years.
Britain: Drop age of consent to 14, says academic
The legal age of consent should be lowered from 16 to 14 for young people who are less than two years apart in age, according to an academic.
Dr Matthew Waites, a lecturer in sociology at Glasgow University, said criminalising all consensual sexual activity up to 16 was not appropriate.
His comments will be controversial given Britain's high levels of under-age pregnancy and because they follow a damning UN study which showed Britain was the worst place in the developed world to be a child, partly because of early sexual intercourse rates and high teenage pregnancies.