April 5 2011 – newsday.co.tt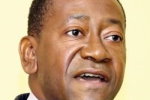 THREE members appointed to the Police Service Commission (PSC) yesterday admitted that the issue of racial imbalance within the ranks of the Police Service is an issue that must be dealt with. But just not now.

This, as they extended an "olive branch" to fired PSC chairman Nizam Mohammed. At a press briefing held at the Marriott Hotel, Mucurapo, three members of the PSC revealed that the issue of racial imbalances within the Police Service was discussed informally prior to a meeting of the PSC in February. However, they said, the issue was discussed and then the then chairman, Nizam Mohammed, agreed to take the issue off of the meeting's formal agenda. Instead, he later sought the protection of Parliament in order to raise the issue in an open forum. The PSC members said they were shocked when this happened.
However asked yesterday whether, notwithstanding Mohammed's removal, there was still a valid issue of racial imbalance to be dealt with, PSC members Kenneth Parker and Martin George argued that there was an issue that would have to be dealt with but at the appropriate time.
"That is an issue which we are not prepared to discuss at this time," Parker told members of the media. "This is something that we are all very aware of and we would treat that matter in due course."
George, on the same issue, noted that, "these are issues which will always be important to any society and we must never shrink from dealing with issues simply because they are thorny or difficult." At the same time, George argued that the issue comes down to one of the proper remit of the PSC, which is the watchdog body over the Police Service.
"We must be guided by our remit," he said. "And I think that is where we were forced to path ways with our chairman."
At the same time, the three members extended an "olive branch" to Mohammed.
"We have continued to extend an olive branch of peace, friendship and harmony to our former chairman and do so still and we wish only the very best for him in his future endeavours," George said.
While under Section 122 of the Constitution there is no properly constituted PSC without a chairman, the three members yesterday indicated that they have powers to continue to function. In addition to yesterday's press conference, this week's activities are to also include a planned meeting on Thursday where the issue of Mohammed's removal is due to be noted.
"We will be able to continue with the work of the commission," George argued. He said three members would make a quorum.
The appointed PSC members who attended yesterday's press briefing were: Jacqueline Cheesman, George and Parker. The fourth member, Addison Khan, was notably absent. The PSC members present attempted to downplay the perception of division with the PSC, especially so in the wake of Mohammed's removal. "There was never any division," Parker said.
http://www.newsday.co.tt/crime_and_court/0,138355.html
***
George: We should have facts
…before going to CoP on 'ethnic imbalance'
April 6, 2011 – trinidadexpress.com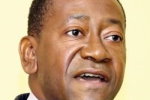 Police Service Commission member Martin George had warned commission members against raising the issue of the ethnic imbalance without studying the matter with proper documented material and coming to a common position.
George gave his thoughts in an e-mail titled "Meeting notes for PSC, February 3, 2011". The e-mail, which was sent to all members—Nizam Mohammed, Addison Khan, Jacqueline Cheesman and Kenneth Parker—was given to members of the media at the news conference held by the three commissioners on Monday at the Courtyard Marriott in Mucurapo.
George said he saw the commission had the question of ethnic imbalance in the Police Service as an agenda item to raise with the Commissioner of Police today.
"I would like, before we seek to raise this, that we have some proper information on this issue because I hate going in blind on these situations. This comes back to the question of the secretariat and the support services. If we are to be seen as a serious body, then we are supposed to have the figures, the statistics and the reports; where are the official studies done which show the extent of this 'ethnic balance'? What are the causative factors and the reasons therefore? How does it affect the service, if at all? Does it lower morale, productivity or efficiency? Does it lend itself to a less effective Police Service?" George wrote in the e-mail.
George noted it was Israel Khan SC "who in his defence of the chairman" on this issue (the call by Fixin TnT for President George Maxwell Richards to revoke Mohammed's appointment), had also raised the question of ethnic imbalance in the Police Service.
"We have to be reminded after all of our mandate and our remit. Ours is not an experiment in social engineering or affirmative action. Ours is clearly to monitor and manage the efficiency, performance and effectiveness of the Commissioner of Police and Deputy Commissioner of Police in their manage- ment and administration of the Police Service," George said.
He added: "If there is some report showing that there is ethnic imbalance in the Police Service and that this is affecting the management, performance and effectiveness of the Police Service, then we should have this and have a chance to study this beforehand, prior to going into a meeting and raising this with the CoP."
George noted CoP Dwayne Gibbs was from a culture that is driven by reports, statistics and analyses, based upon research and clinically presented data.
"I would strongly suggest we spare ourselves this embarrassment by having proper documented material which we as a body can study first and come to a common position before we present a case to the CoP on this," he said.
http://www.trinidadexpress.com/news/George__We_should_have_facts-119301869.html
***
MAX GETS MOVING
WASTING no time, President George Maxwell Richards yesterday indicated that he has already initiated the process by which a new chairman of the Police Service Commission (PSC) is appointed, saying a notification could be sent to Parliament on the issue within the next two weeks.
President: New PSC chairman in 2 weeks
Max Mum
PRESIDENT George Maxwell Richards yesterday refused to be baited into providing Nizam Mohammed with an explanation for his dismissal as chairman of the Police Service Commission (PSC). Richards on Monday revoked Mohammed's appointment as chairman and member of the PSC.
'No substitute for hard work'
THE individual who replaces former Public Service Commission (PSC) Nizam Mohammed would be someone "fit and proper". This assurance was given by acting Prime Minister. Jack Warner, who was speaking to the media during a visit to the Presentation College in Chaguanas. He assured that Prime Minister Kamla Persad- Bissessar would appoint someone suitable for the position.
Nizam seeks to fight President's decision
Dismissed chairman of the Police Service Commission, Nizam Mohammed is seeking to mount an unprecedented legal challenge against President George Maxwell Richards' decision to terminate his appointment.
Max accused of meddling
ONE day after he was dismissed as head of the Police Service Commission (PSC), Nizam Mohammed yesterday said President George Maxwell Richards's decision to revoke his appointment bordered on interfering with the independence of the service commissions which fall under the President's office.
Web site set up aimed to clarify President's role
Nizam must accept responsibility
Instead of recognising his own intemperate behaviour—the absence in his statement of any semblance of balance, his failure to articulate a rationale for the imbalance in the police service executive—Mr Mohammed blamed others and ascribed base motives to them.
Top cop wants Ramesar to quit
President George Maxwell Richards' firing of Nizam Mohammed as chairman of the Police Service Commission (PSC) has caused a spiral effect in the Police Service with First Division representative—Assistant Police Commissioner Fitzroy Frederick—renewing his call for president of the Police Social Welfare Association Sgt Anand Ramesar to resign.
…ACP: Send Ramesar packing over letter to Nizam
ASSISTANT Commissioner of Police Fitzroy Fredericks is calling for the removal of president of the Police Service Social and Welfare Association, Sgt Anand Ramesar. According to Fredericks, Ramesar must suffer a similar fate to sacked Police Service Commission chairman Nizam Mohammed over statements Ramesar made regarding the ethnic composition of the Police Promotions and Advisory Board.
Learn from Nizam's mistake
Community Development Minister Nizam Baksh says public officers must learn from the mistake made by Nizam Mohammed following the racial controversy which brewed over the last two weeks. Speaking with reporters after distributing wheelchairs at his Naparima constituency office in Princes Town yesterday, Baksh said he had been listening to public reactions, both before and after President George Maxwell Richards revoked Mohammed's appointment as chairman of the Police Service Commission on Monday.
Roodal: Let us move past firing
THE decision by President George Maxwell Richards to revoke the appointment of Nizam Mohammed as chairman and member of the Police Service Commission should be respected, Housing Minister Dr Roodal Moonilal said yesterday.
Towards greater equity, justice and balance
Undoubtedly, there needs to be greater equity in a wide range of economic and social activities than there is at present in this multi-ethnic and multicultural society of Trinidad and Tobago; a society which has developed along skewed colonial and neo-colonial lines. But as hinted at in last week's column, for one individual operating in one segment of national life to embark upon this re-balancing in a very narrow and vulgar manner, and to seek to do it without political, legal or any other form of mandate from the population, cannot be in the interest of peaceful, stable and progressive development.
Jack: No imbalance on boards
ACTING Prime Minister and Minister of Works and Transport, Jack Warner, is disputing suggestions from some quarters that there is an ethnic imbalance reflected on State-appointed boards.