By Dr. Selwyn R. Cudjoe
November 26, 2017
PART 1 — PART 2 — PART 3 — PART 4 — PART 5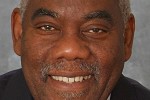 The development of Trinidad and Tobago's energy sector owes a lot to the dedication and ingenuity of Ken Julien, our energy czar. Wendell Mottley, T&T's former Finance Minister, suggests that Julien would not have been successful if he had approached his job through "the typical state bureaucracy." He was successful because Eric Williams, the former PM, "insulated the energy investments from the hassles and delays that might ordinarily be expected in a programme of such size, complexity and duration" (Trevor Boopsingh & Gregory McGuire, From Oil to Gas and Beyond).

This mode of operation is not necessarily appropriate to today's needs. Kermitt Waldron, an international energy consultant, has questioned the appropriateness of such behavior today. He says: "Best practices in the most admired developed countries would suggest that the use of an energy czar should be seen at best as a temporary fix to expedite development while the bureaucratic infrastructure is developed to world-class status….Thus, the continued use of the role of an energy czar in the future should be seen as a failure to develop our bureaucracies to world class standards" (From Oil to Gas and Beyond).
In other words, approaches to development that were progressive in 1960 or 1970 may well be a drag on development today. More importantly, one cannot transfer carte blanche the experiences gained in the energy sector to an education system, a more democratic enterprise, especially when such an approach may have outlived its usefulness.
Although Professor Julien was the first West Indian dean of the Faculty of Engineering at UWI, one is not sure how effectively he transitioned from the energy sector back to education. It is even doubtful if he devoted himself fully to the development of UTT as he should have. I have taught at several universities. None of the presidents saw their positions as part-time assignments. They have one job and that is it.
One of UTT's gravest blunders was creating a university without the granting of tenure to its professorial staff. This makes it easier for the president and the government to fire the teaching staff at will and allows the president to run the university with an iron fist. It's doubtful that a university can attract faculty of the highest caliber if it grants its faculty members contracts of only a few years' duration.
Even UTT's recruitment of faculty contravenes established university procedures. During the early years of the university's existence, Oliver Flax, a human resource specialist, played a large part in recruiting the university's faculty. One is almost certain these faculty members were not selected by their peers as is done at established universities.
Such a setup leads necessarily to autocratic behavior and the absence of accountability on the part of the president. Nothing demonstrates this position more clearly than the cases of Kenneth Fitz-Andrews and Theodore Lewis under the presidencies of Julien and Rodney Jagai respectively.
Fitz-Andrews, a UTT vice president of finance and administration "was reportedly dismissed via letter in the dead of night" for the misusing a university credit card (Guardian, October 10, 2009). He claimed he was fired because he was "querying financial improprieties by the UTT management" (Guardian, July 5, 2007). He died while his court case of wrongful dismissal was taking place.
Lewis had better luck. He was awarded over $700,00.00 because UTT violated its contractual obligations to him in 2012 (See Theodore vs. UTT, Claim CV 2013-00669, High Court of Justice).
The fact that the government controls the university invariably allows for instability in the institution. Policies and personnel are likely to change when governments change. Such a travesty took place in 2011-12 when the People's Partnership (PP) got hold of the government in 2010, and the control of UTT in the process.
On April 29, 2012 the Trinidad Guardian reported: "Close to 85 members of staff-from housekeeper to vice-provost-were terminated between May 20, 2011 and February 2012. Professors who were contracted from other countries were told they had to return home or face the Immigration Division. Some of the terminated faculty members claimed they were being victimized because they were hired by the former administration."
Fazal Karim, minister of Tertiary Education, didn't care about those 85 workers then. Today, he tells us "the national education and training system are in a state of crisis because of the failings of the Government. The rank incompetence of the PNM to address these educational issues will only exasperate job losses and paralyze an already weakening economy."
On March 13, 2012, Curtis Manchoon, UTT president, assured the public that the massive firings were necessary. He opined: "The university is continuing to undergo a process of restructuring, which would bring it closer to its mission and vision of being a national institution of higher learning and research for socio-economic and technological development" (Guardian, April 20, 2012).
Recently, President Julien offered a similar Orwellian double speak to justify the laying off UTT staff, "from housekeeper to vice-provost." I fail to see the difference in the language of these two men.
Should we then, be putting the restoration of this university into the hands of the man who brought it to its knees in the first place?