Monthly Archive for April, 2016
Page 2 of 2
By Raffique Shah
April 03, 2016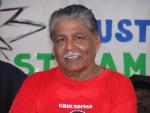 Recently, there has been much noise over Trinidad and Tobago's capacity to produce the foods that we eat.
I use the word "noise" instead of discussion or debate because so much of what is said and written is uninformed.
Continue reading 'Doomed to importing foods'
Office of the Prime Minister orders $2 million vehicle for Rowley's fleet…
Published on Apr 3, 2016, 12:01 am AST
By Anna Ramdass and Camille Hunte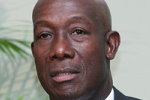 A new Mercedes-Benz S-Class (W222) valued at $2 million has been purchased for the official use of Prime Minister Dr Keith Rowley.
The Sunday Express understands the vehicle was acquired through local dealer Sterling Services (Battoo Brothers) Ltd and was at the company's Sackville Street, Port of Spain, garage up to yesterday, being customised for official use.
Continue reading 'NEW BENZ FOR PM*'
Not worthy of public office
By Rhondor Dowlat
April 01, 2016 – guardian.co.tt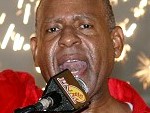 Former prime minister of T&T Patrick Manning believes that politicians who are guilty of hiring relatives at their respective constituency offices are not worthy of public office.
Manning made a statement via his Facebook page on Wednesday night.
He disclosed that in all his 44 years as a Parliamentarian, he has never employed a family member or relative in his constituency office.
Continue reading 'Manning knocks MPs hiring relatives'