Not worthy of public office
By Rhondor Dowlat
April 01, 2016 – guardian.co.tt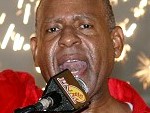 Former prime minister of T&T Patrick Manning believes that politicians who are guilty of hiring relatives at their respective constituency offices are not worthy of public office.
Manning made a statement via his Facebook page on Wednesday night.
He disclosed that in all his 44 years as a Parliamentarian, he has never employed a family member or relative in his constituency office.

"Nor have I ever had my mother, father or spouse (common-law or legally married) working in my parliamentary office, whether they were paid or unpaid," Manning stated in the post.
But he failed to mention that he had employed his wife, Hazel Manning, as the minister of education (2001 -2007) and later as minister of local government (2007-2010) during his administration.
Under Manning's leadership, the PNM suffered a defeat in 2010, and Keith Rowley succeeded him as leader of the People's National Movement.
In 2012, he suffered a debilitation stroke and has since made significant recovery after bowing out of the political limelight.
In his social media post Manning said that he always sought to engage the people of the PNM constituency structure who worked tirelessly to ensure that he was elected to office. People, he stated, who had a good working knowledge of the needs of the "grassroots" to work with him in his parliamentary office.
"Those who are guilty of these transgressions are unworthy of public office. And as the youth would say it, "nuff said!," Manning's post read.
Full Article : guardian.co.tt