Archive for the 'England' Category
Page 2 of 4
By Dr. Selwyn R. Cudjoe
December 05, 2017
Princess we are happy
You came our way
But unfortunately
You could not stay.

This is a welcome
That has no end
Please pay us a visit
Now and then.

— The Mighty Sparrow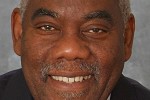 In 1955 Princess Margaret came to Trinidad to visit. Most of Her Majesty's subjects felt elated. I attended Tacarigua AC School at the time. All of my fellow students lined the Churchill Roosevelt Highway with our flags (the Union Jack) to pay tribute to our princess. Two days later we headed down to the Queen's Park Oval to give her a royal welcome.
Continue reading 'The Black Princess'
By Gregory Elich
November 21, 2017 – gregoryelich.org
Long-roiling factional conflict within Zimbabwe's ruling ZANU-PF political party exploded last week in a military coup that quickly seized control of the government and state media.
The coup was led by Commander of Zimbabwe Defense Forces Constantino Chiwenga, who is closely aligned with former vice president Emmerson Mnangagwa.
Emboldened by President Robert Mugabe's declining mental sharpness and physical health in recent years, Mnangagwa actively maneuvered to ensure that he would succeed the president. Mnangagwa served as one of Zimbabwe's two vice presidents. From that position, he and his supporters, known as Team Lacoste, became embroiled in a bitter struggle with younger party members who coalesced around Secretary of Women's Affairs Grace Mugabe, wife of the president, and whose group was known as Generation 40, or G40.
Continue reading 'What is Behind the Military Coup in Zimbabwe?'
By Dr. Selwyn R. Cudjoe
September 10, 2017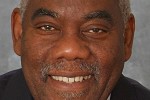 In "Independence Legacies," Gerard Besson offers his reading of Trinidad's modern history. He says: "From 1783, Europeans and Black people who were not enslaved… arrived mostly from French islands. Many were refugees, political enemies and strangers to each other.… After the British conquest of 1797 to this milieu were added Chinese, Portuguese, and African freedmen. Then after much miscegenation, some decades later, Indian indentureship commenced, and latterly [sic] the Lebanese and Syrians arrived" (my emphasis).
Continue reading 'Love A Donkey: Besson's Independence Fables – Pt 2′
By Sean Douglas
August 01, 2017 – newsday.co.tt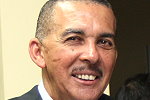 PRESIDENT Anthony Carmona yesterday publicly supported a call to have European governments, whose countries benefited from slavery in the West Indies, to pay reparations to the descendants of African slaves.
In his Emancipation Day message, Carmona said TT should support the efforts of Caricom governments as expressed by Sir Hilary Beckles, Vice-Chancellor of the University of the West Indies and Chairman of the Caricom Reparations Commission, in an address to the British House of Commons on July 16, 2014.
Continue reading 'President Anthony Carmona: Pay for slavery'
By Stephen Kangal
June 28, 2017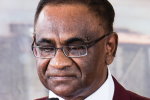 In the post -election scenario, various incarnations of Brexit assumed centre stage at both Westminster and in the unforgiving British media. It even caused a delay in the delivery and contents of the Queen's Speech that normally heralds the ceremonial opening of a new parliamentary term. Even Her Majesty's presence at the Royal Ascot race meet was delayed.
Continue reading 'May Proposed a Brexit But The People Disposed'
By Stephen Kangal
June 22, 2017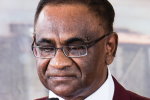 HM The Queen relinquished the pomp, colour and pageantry that is symbolic and synonymous with the ceremonial State opening of the Palace of Westminster after the June 8 elections. Her Majesty assumed an unusual, low-keyed civilian profile dressed in an EU-blue day outfit to send a further message of the sombre mood into which the UK has descended after four terrorist attacks and the Grenfell disaster that killed 79 people so far.
Continue reading 'Minus Sceptre and Crown The Queen Opens British Parliament'
By Stephen Kangal
(who was in London for the British Elections)
June 15, 2017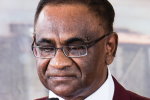 Outgoing British Conservative Prime Minister Mrs Theresa May called a General Election for June 8- three years before they were due unexpectedly on April 19.
She clearly wanted to strengthen her negotiating position on the Brexit foreign policy issue with with the European Union that is scheduled to commence on 20 June 2017. It will last for two years until 20 June 2019- one year before the then scheduled elections.
Continue reading 'Labour's Youth Tsunami Shreds May's Majority'
7th Annual George Lamming Distinguished Lecture
Streamed live on Jun 13, 2017
On Tuesday, June 13, 2017, Vice-Chancellor of The University of the West Indies (The UWI) Professor Sir Hilary Beckles, delivered the seventh Annual George Lamming Distinguished Lecture at The UWI Cave Hill Campus' Errol Barrow Centre for Creative Imagination (EBCCI) in Barbados. Vice-Chancellor Beckles spoke on Britain's Perfect Caribbean Crime: Ignored Genocide, Faked Emancipation, Insincere Independence, and No Reparations.
Continue reading 'Britain's Perfect Caribbean Crime: Ignored Genocide, Faked Emancipation…'
By Dr. Selwyn R. Cudjoe
July 07, 2016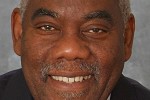 For all intents and purposes, GB (Great Britain) has not only lost its political and economic standing within the EU (European Union), it has also lost its linguistic clout. English, French and German are the three working languages of the EU. Documents are published in these three languages, but its business is conducted primarily in English. Now, the EU has demanded that Great Britain take its language and leave. It's almost like asking Great Britain to take the great out of its name.
Continue reading 'Take Yo' Language an' Go'