By Jensen La Vende
November 23, 2016 – guardian.co.tt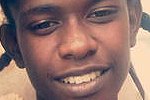 Fifteen-year-old Josiah Ramsahai who was killed by police last Friday in a reported shoot-out with police was shot five times with a high-powered rifle his autopsy revealed.
According to forensic pathologist, Dr Valery Alexandrov, the teen was shot once in the leg, twice in the hands and twice in the torso.

Of the five shots only one was fatal, perforating his both lungs and heart. Alexandrov said yesterday that with high-powered rifles there was "lead snow" where the bullets fragments in the body.
He said those fragments sometimes exited the body which caused some to speculate that Ramsahai was shot some 17 times.
Full Article : guardian.co.tt
Josiah a Target
By Janelle De Souza
November 20 2016 – newsday.co.tt
Ever since a 13-year-old Josiah Ramsahai was accused of the rape of a 14-year-old girl two years ago, he has been targeted by the police. One officer in particular seemed to have had a personal vendetta against Josiah, the officer having threatened to kill the boy on more than one occasion.
This was the claim of Josiah's mother, Jeanette Ramsahai, as she cried over her son, and about the fact that the justice system had failed her and her child.
From victimisation by the police, to the abuse at juvenile detention centres and non-action by those who were supposed to help and protect citizens, Jeanette now has no faith in the system but it still praying to God for some kind of justice for her child.
Josiah, 15, was pronounced dead on arrival at the Eric Williams Medical Sciences Complex, Mt Hope on Friday after an alleged shoot-out with the Tunapuna Police Task Force.
According to a Trinidad and Tobago Police Service (TTPS) press release, at around 11 am on Friday, officers responded to a call that a man was seen with a firearm at Maingot Road, Tunapuna. It stated the police officers arrived, announced their presence, and there was an exchange of gunfire.
"Later, Josiah Ramsahai, was found suffering from gunshot wounds. He was rushed to the Eric Williams Medical Sciences Complex (EW MSC) where he succumbed to his injury. A 9 mm firearm was recovered from the scene," it said.
The release then stated that Josiah was on 13 charges including possession of firearm, possession of narcotics, rape and larceny.
However, when Sunday Newsday visited the family home on Dookie Trace, Tunapuna yesterday, they told a different story.
His aunt, Kizzy Ramsahai said she had left Josiah at a shop after speaking to him, just minutes before she saw a police vehicle speeding in the opposite direction. "I was in a taxi with my children and I turned around to watch. The police just opened the doors (the vehicle), ran out and started to shoot. One of the boys who was there told me the same thing. He said they shot the soft drink out of his hand," she said.
A few minutes later, she got a call that her nephew had been shot.
She dropped her children at home and went back to the shop to see if it was true. When she arrived, she was told the police had Josiah in a nearby empty lot on Robert Trace.
She went through a track and along a drain and hid behind some bushes.
There, she said she saw them dragging the body to the centre of the field, surrounding Josiah, and then throwing him to the back of the police vehicle.
At that point she came out of the bushes and into the lot, shouting Josiah's name in the hopes of getting a response from him. "The same man who said he would have killed Josiah was there, throwing his body in the jeep. I called out Josiah! Josiah! Just to hear him say something. He would have answered me. (Police officer's name called) just laughed at me," she said, voice breaking and tears streaming down her face.
Meanwhile Jeanette recalled some of her son's short but troubled life.
When he was only eight, Josiah's father was shot and killed in front of him.
According to Jeanette, at age 13, Josiah began "seeing" a girl. However, the children's parents did not like each other, nor spoke to each other so that when her father found out about the relationship, he made his daughter tell the police she was raped. "Afterwards, the girl came back here and told us what her father made her do. She apologised but the damage was done," she said.
Josiah was then sent to the St Michael's Home for Boys. "My son went in to St Michael's at a tender age and the system crashed my child, they mash him up. When your child comes out he is damaged.
If he's not good for himself to fight, they sodomize him, they thief everything you bring for him.
The adults would beat them too. It is the worst,"she said.
At one point he was transferred from Aranguez North Secondary School to Sangre Grande Secondary School when he went to live by her sister but soon returned home.
Jeanette said Josiah complained about gangs at the school, which Jeanette confirmed with a teacher.
She said he told her he was being threatened by some of the boys and he was afraid to return so he stopped attending school altogether.
Jeanette claimed Josiah was sent to a rehabilitation centre where he beaten with batons by police officers on many occasions.
On one occasion she visited and his finger was broken, another time he was so badly beaten he could not walk, and other times they refused to let her see him.
She also claimed that once, at the Tunapuna Police Station, multiple police officers told Josiah they would kill him because he "looked like his father" who was also known to the police.
They would stop him regularly when he walked the road, plant drugs on him, and generally harass him.
His last stint was at St Michael's in July of this year until he received bail in August for firearm related offences.
"Everything they blaming my child for was dismissed from the court but the police are not saying that. Why is it that they are framing my child. The same police charge him for gun possession, shooting with intent, all kinds of things. It was dismissed because they have no evidence. They police want people to believe my child is this monster but nobody understand what is going on," she cried. Jeanette told Sunday Newsday that, over the years, she complained to other police officers, and finally, about two months ago, she went to the Police Complaints Authority (PCA) to report the alleged victimisation of her son. However, she said the first thing the PCA officer told her was that Josiah was "known to the police" and they never called her.
In addition, she said, when she went to the EW MSC to view Josiah's body, the doctors told her he had 18 bullet wounds, most to the front of his body. Some of the guns were so close to his body when he was shot that he had burn marks at the edge of the wounds.
Josiah's family questioned how people in the area heard six gun shots, yet the body had 18 bullet wounds.
Kizzy added that after the shooting, the police were seen using a weedwacker on the lot. When asked what they were looking for, they refused to respond. "Whole day they looking for something.
It was only when it got too dark to see properly that they decided to say he had a 9 mm," she said. Now, Jeanette is heartbroken and feels she has no where to turn to get justice for her son.