By Clint Chan Tack
October 27 2016 – newsday.co.tt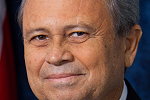 FINANCE Minister Colm Imbert said on Tuesday that he will not comment at this time about the quashing of the 2014 audit report into the controversial LifeSport programme. In a ruling on Monday, Justice Mira Dean-Armorer quashed the report of the Ministry of Finance's central audit committee into Life Sport. Imbert said he will not commenton this matter until he receives the written judgement or, "until I get clarity on excactly what the judge ordered."

In her judgement, Justice Dean-Armorer ruled that the report should be sent back to the audit team. Justice Dean-Armorer did not find favour with the argument that the audit team acted irrationally or in bad faith. The 54- page report concluded there was poor monitoring and control of the programme by the Sport Ministry, there may have been breaches of the Proceeds of Crime Act — and police information suggested criminal elements may have supervised and co-ordinated LifeSport.
On July 25, 2014, then prime minister Kamla Persad-Bissessar announced the termination of Life Sport in Parliament. She said the findings of the audit team included procurement breaches; a deviation from the mandates of Cabinet; involvement of some persons in criminal activities; fraud by suppliers; theft of equipment; breaches of the Proceeds of Crime Act; and poor control and monitoring by officers of the Sports Ministry.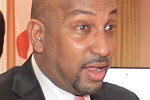 Then sports minister Anil Roberts subsequently resigned from the Cabinet and as D'Abadie/ O'Meara MP on July 31, 2014.
Roberts resurfaced for the first time in public at a United National Congress (UNC) meeting in Diego Martin on Monday. Efforts to contact former finance minister Larry Howai, who oversaw the audit into LifeSport, were unsuccessful.