By Geisha Kowlessar
May 05, 2016 – guardian.co.tt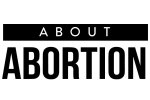 Amid increased calls to legalise abortions which have been sanctioned by former health minister Dr Fuad Khan and advisory director of the Family Planning Association Dr Jacqueline Sharpe, Roman Catholic priest Father Clyde Harvey, however, said T&T must build a society where life was respected even in the most difficult of circumstances, including abnormalities.

There have been fervent calls by some groups to have the procedure legal especially in light of the Zika virus.
At a forum on the topic Abortion: Her body, her choice?, at the Noor Hassanali Auditorium, UWI, St Augustine Campus, yesterday there was a strong call by Khan and Sharpe for the legislature to be re-examined and therefore grant women the right to do with their bodies as they saw fit, especially in instances of rape, incest and where the mother's life was at risk.
Sharpe, who said the most recent data available were from 2004, showed there were 1,854 abortions which were conducted at the hospitals, of which 333 were spontaneous and five were medical abortions. She said worldwide some 22 million women underwent abortions, whether legal or illegal, annually.
In Guyana, she added, abortion was available on request but for specific requirements, including rape and incest. St Vincent and St Lucia have also changed their laws. Describing abortion as a very uncomfortable topic, Khan said he had seen the effects of unsafe abortions and called for further discussions to take place.
"Moving forward more religious bodies and more women's groups should come out and give their views but I believe women should have the right to deal with their bodies the way they see fit," Khan said. He said legislation was archaic, adding if a person was caught selling over the counter drugs that person could be jailed for four years for aiding and abetting in an abortion.
Full Article : www.guardian.co.tt/news/2016-05-05/call-new-look-abortion-laws