By Stephen Kangal
February 23, 2016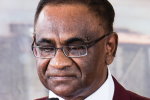 The case for ordinary citizens to be justly compensated for being the unsuspecting and hapless victims of alleged medical malpractices taking place with increasing frequency in the public health sector must be addressed with the requisite urgency as recommended in a recent Judgment delivered by Mr Justice Frank Seepersad.

The effects of such medical malpractices occasion undue and harsh pain, agony and trauma on the ordinary folks and their families who through sheer necessity and lack of means cannot access or afford expensive private medical care and surgical operations including C- Sections. They must use the services provided by public health institutions.
Today, even if there is un-ambiguous, prima facie case and convincing evidence to suggest medical negligence, the inability of these aggrieved persons to afford to pay to obtain expert witnesses to testify and prove in litigations that they suffered unreasonable and unnecessary harm and damages arising from acts of medical negligence cannot be ignored. There is compelling justification to merit the appointment of the proposed independent Medical Advisory Board to bridge this void that the Judge Seepersad termed as an "impediment to justice".
Modern 21st Century T&T cannot afford to deny its citizens their right of access to equity and justice even though they do not have the financial wherewithal to prosecute it. That is the philosophy why Legal Aid was instituted.
The Medical Advisory Board will be equipped with the requisite medical independent expertise qualified to investigate cases of alleged medical negligence in public hospitals and submit their reports to facilitate adjudication by the Courts concerned without the astronomical financial burden placed on the ordinary man and woman in the street.
The more appropriate mechanism to treating with claims for professional indemnity and compensation as recommended by the Bodoe Committee on Maternity Services is the establishment of a fund by Government out which claims can be settled out of court in an expeditious and equitable manner.