By Dr. Selwyn R. Cudjoe
September 27, 2015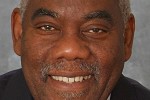 The University of the West Indies (UWI) has produced many distinguished scholars and thinkers who have served the Caribbean and the world. Dr. Keith Rowley, the most recent example, was elected to one of the highest offices in Trinidad and Tobago. Yet there remain pockets of discrimination and racism within UWI that need to be eradicated immediately.
On August 30 Dr. J. Vijay Maharaj, a UWI lecturer at Department of Literary, Cultural and Communication Studies, invited me to address a conference, "Seepersad & Sons: Naipaulian Creative Synergies" at the end of October. I thanked her and asked what she would like me to speak about.

She responded: "Given your work on Sir Vidia and on Caribbean Literature, the committee thought that you would be able to address any and perhaps all of the items on the CPF….The conference is one about honoring a family that has contributed much to our self-understanding. I would suggest therefore that locating their work in relation to the Caribbean intellectual tradition would make for a grand address."
Gratified by Dr. Maharaj's interest, I suggested that I locate the Naipauls within the Caribbean intellectual tradition "or Trinidad and Tobago's intellectual tradition [which] seems an exciting prospect." We agreed to meet on September 9 to continue our discussion.
On September 2 I received a disturbing request from Dr. Maharaj. It read: "The committee has tasked me with the not very pleasant but I suppose necessary task of asking about remuneration you would require for delivering this address." The committee consists of Professors Kenneth Ramchand, Brinsley Samaroo and Paula Morgan. I told her the honorarium I receive for lectures but added that we could speak about it when we met.
I never asked nor was I offered an honorarium. In her initial letter Dr. Maharaj made it clear: "We are unable to afford paying the bills that would ensure this [your appearance] happens. I hope that it is nonetheless possible for you to attend and we can certainly offer you room and board." Those were the conditions under which I accepted the invitation.
The committee had its agenda. On September 4, Dr. Maharaj responded: "Unfortunately the decision of the committee at a meeting yesterday was that there is no money to pay for an address. Some members have therefore been tasked with approaching a few suitably prominent locally-resident persons." Such deceptive behavior is unacceptable and unethical.
The committee will find a local person to speak about the place of the Naipauls within Trinidad and Tobago's intellectual tradition. But one would have hoped it would have welcomed the expertise of one of the most knowledgeable scholars in this area rather than dis-invite him. My book on Naipaul (V. S. Naipaul) is held in over 618 libraries throughout the world (OCLC WorldCat). Selwyn Ryan described Beyond Boundaries, my book on Trinidad and Tobago Intellectual culture of the 19th century, as "encyclopedic" and "a major literary tour de force" (Express, July 25, 2004).
Currently I am completing a biography on William Hardin Burnley, the largest slaveholder in Trinidad and Tobago's history. In the spring 2013, I was awarded a professorial fellowship at University College London, the fourth most prestigious university in the world, to continue my study on Burnley. A few months ago the editor of Oxford Dictionary of National Biography (UK) asked me to complete a 900-word entry on Burnley's life for its publication. As a result, Burnley's name will be added to one of the most important collections in the world.
No academic field can grow if it insulates itself from the larger currents of ideas within its field. Oliver Sacks, "the poet-laureate of medicine," in speaking of his scientific interaction with Francis Crick, the Nobel Laureate in Physiology or Medicine (1962), wrote that the latter gave him a deeper sense of science "as a communal enterprise, of scientists as a fraternal, international community, sharing and thinking on each other's work, and of Crick himself as a sort of hub, in touch with everyone in the neuroscientific world" (On the Move, 346). Like the sciences, the humanities profit from international exchanges of ideas.
We must condemn these insensitive and unethical gestures. They do not contribute to expanding our educational horizons nor advancing cultural co-operation.