By Alexander Bruzual
Monday, August 17, 2015 – trinidadexpress.com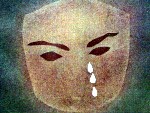 With two children, aged 11 and 13, currently before the courts on charges of manslaughter, several members of the public have taken to social media questioning at what age can a child be held criminally responsible for their actions, and if it was right that children be made to face such a serious charge.
However, many people may be shocked to know that the age for criminal responsibility in Trinidad and Tobago is actually seven years.

Speaking to the Express on Friday, defence attorney Fareed Ali confirmed that a child can be charged in this country as long as they have attained this age.
"The age of criminal responsibility is age seven. This means that so long as an individual has attained this age, they can be charged for an offence, including murder. Now there is a rule—termed doli incapax—which states that if you're even a day under seven then you can't be charged with a criminal offence as it means that legally you won't know the difference between right and wrong," said Ali.
Full Article : trinidadexpress.com