UPDATE: April 12, 2012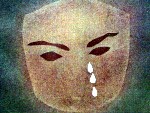 ALLIYAH BEATEN, BLED TO DEATH
"According to the findings, Aliyah's abdomen had been hit, causing her liver to rupture, which in turn caused her to bleed out through her private parts. Thankfully, there were no findings of sexual assault. The report also shows that she had several marks of violence on her skin," Johnson said.

Pathologist: Aliyah was killed
"ANY case like this, where there is inter-abdominal or intracranial trauma which ended in the death of a child is called a homicide. So, simply speaking, the girl was killed." These were the words of forensic pathologist Dr Valery Alexandrov, hours after he performed an autopsy on the body of two-year-old Aliyah Johnson yesterday.
Autopsy on two-year-old proves: Aaliyah beaten to death with fist
An autopsy on the body of two-year-old Aaliyah Johnson yesterday showed she was beaten to death.
Pathologist: No signs of sexual assault
Pathologist Dr Valery Alexandrov yesterday conducted an autopsy on two-year-old Aliyah and found she died as a result of internal bleeding due to blunt force abdominal trauma. Alexandrov found that Aliyah suffered a ruptured liver. He told relatives at the Forensic Science Centre in St James, where the autopsy was conducted, that the injuries were not consistent with a fall. The pathologist said there were no signs of sexual assault.
Victims of child abuse may repeat behaviour, says expert
Child abusers need to seek help from professionals or someone older and wiser because they too may have been victims of abuse, according to clinical psychologist Brenda Jeffers.
Ending the brutal abuse of children
******
2-year-old girl dies after sexual and physical abuse
By Nikita Braxton-Benjamin
April 09, 2012 – trinidadexpress.com
LITTLE Aaliyah Johnson was sexually and physically abused before her unresponsive body was taken to the Siparia hospital on Easter Sunday.
This is the report police officers are investigating as a couple, close relatives to the two-and-half-year-old, are being questioned in connection with the child's death.

Yesterday, family members of the teenage girl and the 23-year-old man who took Aaliyah to the Siparia District Health Facility told conflicting stories about the two people with whom Aaliyah would have spent her last moments.
At Maria David Trace in Siparia, the home of the man and Aaliyah's residence since Carnival Monday, family members said a close female relative was abusive to the child and would threaten to kill her.
Pensioner Dhasia Ramjohn said the teen used to beat Aaliyah, who would often go without food or water and also remain locked in the room while the young woman went out.
Family members said Aailyah mingling with them and their children was an act the young woman disliked, and it was the young man who was left to care for the child.
Sharmatie Ramjohn said she was at home on Sunday night when she heard the teen say the child had fallen off the bed.
Aaliyah's home was a one-room, galvanised-iron structure built under Dhasia Ramjohn's house.
It contained the bare necessities, including a three-foot-high makeshift bed. Aaliyah's clothing hung along a line around the 10×10 structure.
Sharmatie Ramjohn said the young woman was holding Aaliyah on her step, and she advised the teen to call the ambulance when she realised Aaliyah's hands and feet were cold.
Aaliyah was pronounced dead on arrival at the Siparia hospital.
Over at Marigold Drive, Quinam Road, Siparia, family members of the young woman painted a different picture.
"She loved that child too bad. She would never beat that child…. She always had the child with her," Victor Garcia said.
He said at Maria David Trace, Siparia, the teenager would always have trouble with her in-laws.
He said the young woman came to his home last week and was expected back on Easter Sunday. Instead, she called and told her family she was being beaten by a man.
He said the next message the fami- ly got was that Aaliyah had died. They said they had received no details about the child's death.
Penal police officers are continuing investigations
Their report said it was around 7.45 p.m. that they were contacted by hospital authorities after an unresponsive child, who was bleeding from her private parts, was brought to the hospital.
The child's body bore marks of violence and, also, sexual abuse, police said.
An autopsy is expected to be conducted today.
It was last February that Marlon King was sentenced to death by hanging for the murder of four-year-old Amy Annamunthodo.
On May 15, 2006, King tied Amy's hair to a piece of cloth and strung her to a door frame at his Ste Madeleine Road, Marabella, home. He then gagged the child with a knotted plastic bag and punched her about her body with his clenched fists 20 to 30 times.
King and Amy's mother, Anita Annamunthodo, took the child's corpse to the hospital that night.
The attending doctor found the child's body had already stiffened and bore bruises covering her body and cigarette burns to her chest, abdomen, back and genitals.
The pathologist later found lacerations, tears, bleeding, scrapes and bruises on Amy's brain, neck, eye, chest, shoulder, palm and back of her right hand, her heart, lungs, spleen, liver, adrenaline glands, kidney, abdomen, pelvic area, upper, mid and lower back, and bottom.
http://www.trinidadexpress.com/news/AALIYAH_S__TRAGIC__END-146759825.html