By Stephen Kangal
September 24, 2008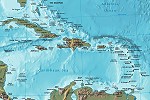 Reasonable citizens and commentators are fast coming to the conclusion that PM Manning has pre-empted the yet-to-determined verdict of the people of T&T. He has now taken T&T, at enormous public expense, diplomatic hype and great bravado beyond the political point of no return on his proposed union with at least three other Caricom States. He justifies this cart-before-the -horse modus operandi on the basis that a private club of which he is the jefe, that is to say the PNM, some fifty two years ago invoked political integration as one of its bye-laws.

At the legal level PM Manning has no authority and has acted outside of his political and constitutional remit to have entered into contractual arrangements (MOU) the implementation of which will lead to the dissolution of the current state of T&T, abandonment of its Constitution and jeopardize the viability of the CSME. Any contract that violates the existing Constitution is void.
This is a clear case not of the coalition of the willing but of the foolish sub-regional unilateralists bent on repeating the mistakes of the political history of the Caribbean of 1958.
At the political and diplomatic level PM Manning has assumed such a high and determined leadership profile evidenced by the frenetic pace of his shuttle diplomacy up and down the Caribbean that were Trinbagonians to say or allowed to say No there would result such a catastrophic blow to our political reputation and diplomatic credibility in the Caribbean that we will want to seek shelter in shame and ignominy. That is the potential route that Manning is now taking T&T down.
PM Manning has staked so much of his personal political legacy, presumption and sub-regional standing on the realisation of this fait accompli, union initiative that it is likely to undermine, contaminate and detract from the genuineness of his proposed consultative process. That process should in fact have preceded the current multilateral discussions. Creeping dictators can under these political challenges degenerate into full blown tyrants in order to have their political ways having already dismissed the value of co-operation with the Opposition and committed T&T to ratifying the MOU by year-end. And this while the electorate and Parliament are still to decide.
The CCJ in fulfilling its original jurisdiction function should be approached, based on the legitimate reservations for Caricom expressed by PM Bruce Golding of Jamaica, to give a legal opinion on whether the MOU infringes or is likely to infringe and retard the commitments already undertaken by the four countries within the ambit of the Revised Treaty of Chaguaramas Establishing the Caricom Single Market and Economy (CSME).
Will not all of these potential developments make T&T look like having dollars but no political and diplomatic sense once again?