By Raffique Shah
July 19, 2021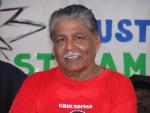 Every so often, and since Covid-19 struck, maybe all too often reporters in the mainstream media assail us with heart-rending stories of families living in abject poverty—you know the kind: mother with three-to-ten urchin-like children, no resident father or no explanation of his or their absence, crammed into a dilapidated shack that looks like it will collapse if you sneezed in it; the little faces staring into the cameras are poster-images for strife and famine in some God-forsaken distant land; and the cries are always the same… my children will starve to death… if only I had a house… no, I can't afford to send them to school… we need food, clothes, books, electricity… and so on.

Social media piggy-backs on the reports, sounding alarms of imminent calamity striking Trinidad and Tobago, with large numbers of the population starving to death. Politicians suddenly show up, bearing the now-ubiquitous hampers. The media-hype dims, cameras switch focus, and we move on.
Let me make it clear: I have nothing against charity, against human beings reaching out to assist those among us who are facing tough times. But I feel strongly about poverty, the extent to which it permeates our country, its causes and solutions that will see us eradicate it. In fact, I go so far as to argue that poverty eradication should be a goal we set ourselves, complete with "road map", time-lines, and task force or forces established.
Indeed, I expect us to work towards systematically dismantling poverty, to aim to transform our State apparatus and the economy such that we can confidently declare poverty a crime, having enacted legislation that will formulate mechanisms that will allow us to indict those culpable of inflicting poverty on their fellow-citizens, and others who have rendered themselves poor by their reckless lifestyles, who expect "de govament" to mind their families.
By now, many readers will have quietly concluded that "Shah gone mad", that it is he, not the figments of his imagination in the form of his fellow citizens, who is chanting satanic verses, and who must be removed from the sane society we have created in T&T. Before you summon the police or the military to slam me into a dungeon where the sun never shines, try to understand my logic.
There is a universal belief that everywhere in the world societies are structured by layers, starting with the very wealthy and the politically powerful at the top, drilling down through the mercantile class, the professionals, the apparatchik of politicians of different hues but similar or the same ideology, then those who labour to produce the goods and services that are sold to earn revenues from which they will be paid just enough to entice them to return to work day after day, and in the basement a mass of poor people who were predestined to occupy that purgatory for generations, with the odd one or two clambering their way out of the sewage through enterprise or ­education—but never more than a few.
I reject this structure, and those of a similar nature that accept the blue-blood concept of rule by royalty of one ilk or other, be they obscure monarchies or elitist politicians or modern-day oligarchs, they are odious to the progress of human beings, hence of society. They must be dismantled, destroyed, replaced by a system that not merely preaches, but practises the mantra that all men are created equal, that human life is the most valuable entity on Earth.
Further, man (and women, especially women) must be held responsible for his carnal exploits that will result in producing children for whom he cannot provide, hence creating a vicious cycle of perpetual poverty for which even a new, equitable system cannot cater.
Further, to eliminate poverty, we must not only strip the traditional ruling classes of their claim to the biggest slice of the national pie to share between the few while the many scramble for the crumbs. We must ensure that each citizen of working age who has a job actually works, contributes according to his ability, his skills, his knowledge, is recompensed proportionally.
The day for holding a job but not actually working anywhere close to one's production potential is over. Sloth, laziness, malingering must be categorised as crimes against society, and be penalised accordingly.
It is plain to see that this nation has operated at well below 50 per cent of its production capability in every aspect of the nation's economy. There can be no sacred cows if we are to fundamentally restructure the society. We must have no fear in declaring poverty a crime, and moving to eradicate it with the same zeal with which we tackled malaria or smallpox.
(This one is for the Brother who resisted conforming to the norms of society, who displayed defiance as he stood for what was right. Is Wot!)