By Dr. Selwyn R. Cudjoe
May 02, 2012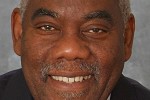 The news flooded the airways and inundated the newspapers: "Vidwatie Newton, the sister of Prime Minister Kamla Persad Bissessar, traveled first class when she accompanied the PM on her recent trip to India…The total cost of Newton's travel to India was $233,600" (Express, April 27).

"The Office of the Prime Minister spent $338,329.19 for Newton to accompany Persad-Bissessar to Australia from October 19 to November 6, 2011."
"In London, from the period October 19 to 21 and again on November 3-5, she was allowed accommodation of £350 a day. Her per diem was £145 a day totaling $9,422.00."
"In Dubai from October 21-23 she was given accommodation valued at US $278 a day, which totaled US 834 (TT$5,362.62) her per diem was US $155 a day which totaled $1,993.30" (Express, March 10, 2012).
And so the sordid story goes. What hurts most is that this behavior emanates from a government that said it repudiated the sordid ways of the PNM. In the USA, Kamla would be facing what they call "honest services fraud."
Medford is a suburb of Boston, Massachusetts. It has a population of 55,000 persons. On Tuesday, April 24, the Boston Globe, revealed:
"Medford Housing Authority chief Robert Covelle hired his close friend and bocce team mate to a $53,000-a-year job, demoting a staff member to create the opening, his employees say. He hired his son's girl friend in a non-bid contract to do more than $4,000 worth of seasonal decorations in the office, according to federal investigators. He created a new $85,000-a-year job that went to a family friend of Major Michael J. McGlynn of Medford."
In the USA, "it is illegal for public official to use their official position to help friends of family get jobs or contracts."
Without much prodding, federal and state authorities were on the case. The Globe reports:
"In recent months, state troopers have raided authority offices, carrying out boxes of documents, while authority officials have been called to testify a state grand jury that is considering criminal charges. Last week, some city councilors called for Covell's resignation after a federal audit showed almost $1.4 million in questionable spending in a 15 month period, including the $4,355 paid to decorator Erica DeCrescenzo, now married to Covelle's son" (My italics).
And just to show they mean business, the state Department of Housing and Community Development launched their own investigation, "sent their findings to HUD (US Department of Housing and Urban Development), which launched civil and criminal investigation simultaneously, according to state officials who asked not to be indentified."
There was no talk about Coville needing his daughter-in-law at his side to help with his special needs. Nor for that matter, was there any nonsense about "Cabinet" giving special authorization to flout the laws of the state. The only question was this: "from whence came your authority to use public funds as though they were coming from your private purse?"
Next we turn to New York where Carl Kruger, the once-powerful New York senator, was sentenced to seven years in jail for corruption and bribery. According to the New York Times: "Mr Kruger, who was elected to the State Senate in 1994 and rose to become chairman of the Senate Finance Committee, had been accused by the authorities of accepting more than $1 million in bribes from two hospitals executives, a prominent lobbyist and a health care consultant. In return, he agreed to take official action to benefit them or their clients, prosecutors said. Prosecutors charged that the bribes had been paid to two consulting companies controlled by one of Mr. Kruger's co-defendant, a gynecologist who government suggest was an intimate companion of Mr. Kruger" (April 27, 2012).
The notion of "intimate companion" is important in that Mr. Kruger was convicted on two counts of conspiracy to commit honest services fraud, and two counts of conspiracy to commit bribery. Our concern here is honest services fraud as it relates to the Trinidad and Tobago situation. Inherent in the notion of "honest services fraud" is the concept that government officials owe obligations of independent judgment and faithful service to the public. As Bruce Collins and his colleagues noted, "Even when members of the public did not suffer an economic loss, courts concluded they could nonetheless be deprived of their right to conscientious, loyal, faithful, disinterested and honest government." This is a violation of their sworn duties to the public.
In sentencing Kruger, Judge Jed S. Rakoff may have been thinking of countries such as Trinidad and Tobago when he said: "We have only to look at other countries to see that once corruption takes hold, democracy itself becomes a charade, justice becomes a mere slogan camouflaging a cesspool of self-interest."
Keith Rowley may have been listening to Judge Rakoff when he announced "that the issue of the $866,000 of public funds spent on the travels of the Prime Minister's sister Vidwatie Newton, is to be referred to the Integrity Commission." He also meant to keep the civil servants feet to the fire when he tried to dissuade public officers from "seeking to provide a palatable explanation to what we call political abuse of public funds" (Express, April 30). Public officials who support such a position should also be held culpably of trying to defraud the public.
In Trinidad, becoming the head of state gives one carte blanche to do what one wants to do. One can hire one's sister or one's niece without any concern about how it undermines public confidence in the fairness principle; give enormous contracts to family friends without serious consideration to its illegality; or turn over the official residence into the playground of one's family and their siblings.
In the United States Kamla's actions would have been depicted as an attempt to commit honest services fraud for which she could be sent to jail whether she profited personally from her actions or not. In Trinidad it's all about the creative application of the law which, in other countries, is called lawless or stealing from the public purse. It's about time we put a stop to this in Trinidad.