By Dr Indera Sagewan
July 14, 2021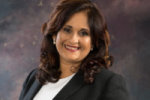 Not all Ministers are leaders, but all Ministers believe themselves leaders. This is the misnomer of politics in T&T. I battled to stay on course with my promised part 2 of "people-centred recovery." But, the offensive flaunting of parliamentary privilege to own a Benz/Prado, when thousands don't have bread to eat won the war. Office does not equal leadership.

Were your vehicles, like mine, 10year plus and in frequent need of repair? Was change an urgent need or a desire? Mine is a need but not yet urgent (save for fossil fuel usage). Further, if yours were a need, did it have to be so ostentatious? Prado? Mercedes Benz? I get that customs duty exemption is your right (you can get one every year. Oh horror!), but what of a duty of care for the feelings of your constituents financially reeling from loss of employment, loss of savings, loss of hope? Didn't sensitivity suggest that the timing was wrong? Was the loss of an annual benefit too high? Some people have lost everything. So many called greedy in their desperation for a handout. Perspective.
I'm an economist who cooks. I can turn cheaply sourced materials into a king's table. How? I'm a market lady, (Tunapuna and Chaguanas/Macoya Farmers market not Fresh Pic or Aoli). I go late for the deals and, I support the poultry/fish depots not Massy and Tru-Valu. I even did a small catering stint "Indera's Kitchen". I've been posting pics of my food on social media for years. But lately, it dawned that posting what's on my table is insensitive to the many whose tables are empty. I stopped. Leadership is a choice, office is not a prerequisite.
The Benz/Prado purchase awakens other leadership issues. Should Ministers be exempt from policy? No. They must be the change, lead by doing. Is the Benz CNG or electric powered? I ask because, the Minister of Energy is responsible for government's policy "to reduce its cumulative carbon emissions by 15%." "CNGification" is a part of this. Millions spent and foregone on CNG fueling infrastructure and tax incentives for conversion kits and factory ready CNG/electric vehicles respectively. The Minister of Energy should inspire collective action by what he drives not just what he decrees.
Instead, average Joes/Janes are denied luxury rides, even if protecting the environment. In 2018, the Minister of Finance chastised "us the people" for abusing the fiscal incentive on electric vehicles to buy luxury models, thus robbing the state of taxes. He ruled forthwith, that the "no customs duty" on hybrid electric vehicles would be restricted to engine size not exceeding 159 kilowatts. But, no analogous action implemented to check the "nearly 30 million dollars (tax loss) in the last decade" (TV6 2018 report) from Parliamentarians' purchase of luxury gas-guzzling vehicles.
Their exemption remains annual on any size or fuel source vehicle. Misalignment between policy and power. The Opposition's response is also disappointing. One senior member took umbrage only to the timing of the purchase, himself guilty of multiple exemptions of a similar nature. His solution, a moratorium, not revision of policy. Self-interest trumping country interest. But, should politicians have to be pigeon-holed into doing the right thing? In T&T, yes. We have office holders not leaders.
Here's what leadership by example looks like. The Prime Minister of the Netherlands rides a bike to office once weather permits. He does so for several reasons, "congestion plus the environmental impact" and because, "The health benefits of cycling…reduces the risk of illnesses such as diabetes and cardiovascular diseases, and can help boost mental wellbeing." He's also biking "on the science". "Switching from a car to a bicycle saves an average of 150 grams of carbon dioxide per kilometer" (Netherlands Institute for Transport Policy Analysis), and a 2015 study found more than 6,000 deaths in the Netherlands are prevented each year due to cycling, and it adds six months to the average life expectancy." This latter saves the country over $20 million a year. This is a coincidence of politics, leadership and office.
In politics, timing and perception are everything. If a Minister can afford to buy a million-dollar plus vehicle, he can afford the tax and should damn well pay it! This allowance cries for reform to better align parliamentary benefits to country policy priorities. Those referred to as leaders must be accountable to "we the people" for their actions, we must stop being hapless pawns in their machinations. If politicians cannot lead of their own volition, "we the people" must insist that they be decreed into leadership or replaced.