A Dialogue on Ramsaran's Racist Rant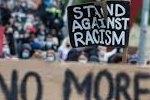 The discussion below took place on 13 August 2020, in light of a racist rant by top level employer and close blood relative of the owners of the Ramsaran's company, Naila Ramsaran, following the defeat of the United National Congress at the 2020 General Elections on 10 August 2020. On Facebook, she referred to supporters of the People's National Movement as cockroaches and advocated for adding contraceptives to their water supply as a form of racial genocide. This was among a plethora of post-election racist commentary, including those of a secondary school teacher, making the rounds on social media. A host of a morning radio programme called on the Prime Minister to calm the waters and instruct the public to forgive Ms Ramsaran and for others for their vitriol.

Radio host's comment:
I am actually calling on the Prime Minister of Trinidad and Tobago to fix this situation. I believe, if anybody has it within him right now to fix this situation, to show that Trinidad and Tobago is moving forward, that we are out of the silly season and we talk about healing, I think the Prime Minister has it within him, right now to say to these people, "Well hear what going on, let's move forward, let's not create more hardship or more spite and hate that is brewing in this country. Let's forgive, let's move on." Talk to the Chamber [of Commerce]; talk to whoever is responsible. Let's not force this kind of hardship to come on other people because of one individual. And I am wondering if the Prime Minister himself has it within him, as the leader coming out of an election asking for healing, has it within him to say to Trinidad and Tobago, "Let's forgive; let's move on," and encourage others to stop that. Let's demonstrate that. And we have the opportunity right now to heal this country. Let's all do our part to start to heal Trinidad and Tobago. Let's stop it! This is not what we are accustomed to and this is not what we want for Trinidad and Tobago. Let's not fuel that fire anymore.
Mr Hotep's response on the radio:
Good morning. Permit me to wholeheartedly disagree with you. You are painting a picture of the sensible African people who understand racism as being the aggressors in this scenario. So, you are saying that we are the ones who have to be forgiving when other people push their nastiness on us? And we must go back to how things were, where people were less informed, and people could perpetuate racism against you over and over, and we roll over and say "well let's forgive them" and "let's accept a token apology?"
I totally disagree with that approach!
I think people must learn that there are consequences for perpetuating racism, and the price should be high. People have to learn that. And when some of these companies, with their close family and friends like the Aboud's, the Kentucky's and others get caught like that, they should pull out their cheque books and be prepared to fund programmes that deal with addressing racism and the depressed communities who support their business over and over. If they are only prepared to give token apologies, I say they should be boycotted! They should pull out their cheque book and offer restitution. In other words, fund the very programmes to inform you, your daughter and your family, and all of them, why these ideas are flawed, and not just simply stifle these views and suppress them, and when you get in a rage spew it out as if it didn't exist before.
The politicians may capitalise and exploit racism, but racism existed before. You know, it was never really addressed in this country. So, I take umbrage to the idea that the people who are opposed to racism must somehow be the ones to be forgiving without people offering the requisite restitution. I totally disagree! And then this case is particularly dangerous. You are talking about poisoning water, and you are in the business of providing beverages? You just interfered with the integrity of your entire company and what it serves the public and School Feeding programme.
Many of us have spoken about racism in this country for years. My approach has always been dialogue, programmes to educate, not to burn down the place, not to mash up companies. That is my approach, but nobody wanted to take that seriously. So when people are called upon to pay a price now we must turn around and be forgiving? I will forgive you when you demonstrate that you are willing to put your money where your mouth is: to fund the very social programmes to root out the inequities that allow your people or whoever it is you have on your team that feel they can get away with speaking like that. That is what I would like to see: companies not just apologise but pull out your cheque book.
And if you have a school teacher who gets caught spewing racist things online what you think is the attitude of that teacher in a classroom when he has to deal with African students? You think people could separate the things they put online from their general demeanour? What we will go back to is mere tolerance. We have a high degree of it in Trinidad and Tobago where people tolerate nastiness all the time. But it doesn't mean that people should continually get a pass on it and they should be called upon to pay a price so people will learn that this should not exist in this country. Racism has always existed here and has been tolerated for way too long.