By Nalinee Seelal
Monday, June 9 2008
newsday.co.tt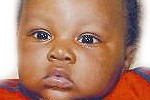 A 25-year-old man and his baby son succumbed to their injuries after being shot several times while seated in a taxi at Picton Road, Laventille, on Saturday night.
Anthony Jones died at the Port-of-Spain General Hospital at about 11 pm, while his five-month-old son Zion, succumbed to gunshot injuries about 3 am yesterday at the Eric Williams Medical Sciences Complex.

The death of father and son caused widespread mourning in Beverly Hills, Laventille, and Chaconia Drive, Morvant, where the baby lived with his mother who was treated for shock and sedated yesterday.
Reports revealed that Jones kept the baby at the Beverly Hills home of his mother, while his girlfriend worked at a racing pool.
At about 9.30 pm on Saturday, Jones, a construction worker, called a taxi driver he knew to take him and the child to his girlfriend's Morvant home.
On reaching Picton Road, Laventille, at about 10 pm, the driver stopped to urinate.
Police reports revealed that a lone gunman emerged from bushes and pointed the gun at point blank range at Jones, whose son Zion, also lovingly called "Fatman", was asleep in his arms.
Jones begged the gunman to spare his life and asked the gunman to think about the baby. He then covered the baby, using his body as a shield.
An eyewitness told police investigators that the assailant fired nine shots at Jones striking him in the chest, hands and shoulders. Baby Zion, was shot in the chest, arms and legs. The gunman then fled the scene.
Continue to 'Dad, baby shot dead'
Merciless gunmen kill man and babe in arms
Anthony Jones pleaded in vain with gunmen to spare his life and that of his five-month-old son…
Baby Shot Dead
Gunmen take out dad, get 5-month-old too in Laventille
Man found dead four hours after shooting
It was only four hours after gunmen fired shots into the home of a Rio Claro family that they realised their father, 86-year-old Alvarez St Rose, had been killed by the bullets.
Drug addict kills relative who was trying to help him
Glen Bissoon and his wife spent yesterday morning in church, praying for God to help a drug addicted relative.
UPDATE: JUNE 10, 2008
Police shakedown follows Laventille double murder
By Geisha Kowlessar
Tuesday 10th June, 2008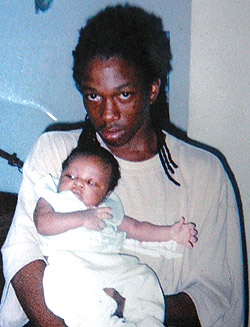 The resident, who said he was present at the time of the shooting, said three days before Jones was killed, he got into an argument with a popular man from the area, resulting in the man's windscreen being shattered.
Jones' brother Gavin, also known as "Pussy," was shot dead about two months ago, another resident said.
"He (Jones) was a bully. He like to give people gun talk and bad talk.
"If he lend you ten dollars, the next day he want 15. They put him in place to get kill.
"They wanted to take him out long time because they fed-up with him," the resident said.
He said moments before Jones was killed, three men—one dressed in black and another in red—ran up to the car in which Jones and his son were seated.
Both were in the back seat. Zion was in his father's arms.
"Jones ask the driver, "Like you putting me in place to get kill?"
"The driver turn round and say he coming now. Then three men run up and all you hear is shots," the resident said.
Asked about the whereabouts of the driver, the resident replied, "He can't come back here. He is a dead man."
Saying that Jones was also known to carry a firearm, the resident said Jones was not responsible for recent shootings.
"He get a reputation from who he brother was.
"He would threaten people who did not want to do as he say," the resident said.
Mere moments before he was killed, Jones was heard begging the killers to spear his son's life.
"He tell them I have my child with me.
"The gunman turn and say 'what f-ing child?' Then we hear more shots."