By Cecily Asson and Stacy Moore
February 22 2011 – newsday.co.tt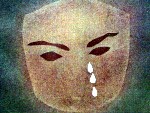 An emotional Prime Minister Kamla Persad-Bissessar yesterday described the killer of eight-year-old Daniel Guerra as a "monster" and called for swift justice.
She also announced that the tragic death of Daniel had strengthened her resolve "that we need to use more drastic measures in the fight against the criminals."

She called upon all law enforcement agencies to do all in their power to bring the killer to justice, and also pleaded with parents and neighbours to protect the children in their communities.
According to reports, a detective assigned to the Southern Division is assisting his colleagues with their investigations into the disappearance and death of the little boy.
Two days after he went missing near his home at Bedeau Street, Gasparillo, Daniel's body was found floating in the Tarouba River, off the Tarouba Link Road on Sunday.
Investigators have since seized two station diaries from the police station where the officer is assigned and impounded a silver car. A senior police source told Newsday the police officer who is a close friend of one of Guerra's female relatives was questioned after the boy was reported missing.
However, ACP Fitzroy Frederick told Newsday the police did not have a suspect in custody and investigations are continuing.
"We are investigating and a lot of people have been questioned. I can say though, that we don't have anyone in custody at this time," said Frederick.
Daniel's grandmother Shirley Indarsingh said his ambition in life was to become a "rich boy" and support his family. To this end, he had already saved $630 which she had deposited in a saving account in his name.
"All he used to tell me is, 'Ma you see when I reach big all I know is that I want to be rich and I want to be a millionaire, and I will help you and Pa.'"
Shirley also called for swift justice for her grandson, saying the authorities should hang his murderer in full view of the public and suggested it be done on Independence Square, Port-of- Spain.
Persad-Bissessar, who constantly had to wipe the tears from her eyes, told relatives and residents in the small village that there were many "sick minds and sick souls" roaming the land. She spoke to reporters after meeting with Daniel's mother Rona Indarsingh, 26, who, remained upstairs in a room away from the glare of the media even as an impromptu prayer meeting was conducted. The teary-eyed Persad-Bissessar was accompanied by Education Minister Dr Tim Gopeesingh and Foreign Affairs Minister and Tabaquite MP Suruj Rambachan, as they alone were allowed to speak with Rona, privately.
Persad-Bissessar later told reporters she "prayed with" the distraught woman whom she described as "deeply bereaved" and offered words of comfort to her.
She went on to call for the passage of the Capital Punishment Bill "so that we can re-introduce hangings."
"As you know, we have that Bill before the Parliament. We go back on Wednesday. Let us pass the law as well, so that when we do find that monster, he can feel the full brunt of the law of the punishment for taking a life."
She said words were not enough to express the "pain and sadness" the nation felt upon learning of the death of Daniel.
Daniel, a student of Gasparillo Government Primary School, never returned home following a trip to a nearby parlour to purchase Lucozade. His body washed up in the Tarouba River in the vicinity of San Fernando Technical Institute late Sunday evening.
Persad-Bissessar said the death of any love one is painful, but when a child dies in such circumstances it creates more pain and grief.
"As a mother myself, as a grandmother, I can feel it in my stomach," she said. "For us as a Government, we must leave no stone unturned to bring this monster to justice. Whoever is responsible for this we must find that person and the full brunt of justice and law must be applied." She further called on the nation to join in prayer with the family and also suggested that parents must do more not to leave their children alone.
Persad-Bissessar was overcome with sadness and during the interview her voice cracked several times as she tried to control her emotions.
She called on the country "to band together and run the criminals out of our land."
She also announced she will convene the National Security Council and also meet with President George Maxwell Richards today to discuss the way forward to deal with crime.
Persad-Bissesar further promised that counselling will be provided to the young family members at Daniel's home and at his school. Also, she indicated the social services departments of Government will assist in whatever way the family needed.
During the short prayer service, family members and villagers joined hands with a crying Persad-Bissessar and her ministers as she led the singing of the hymn "What a Friend We Have Jesus." She also joined in the singing of the hymns such as "Amazing Grace", while Rambachan offered a Hindu prayer.
Daniel's aunt, Renuka, said the little boy did not deserve to die and his killer was a coward. She too warned parents to ensure they always know where their children are at all times. "You can't even send them in the shop alone," she said.
Neighbours said they are now taking precautionary measures at their homes.
"This is shocking to all of us," said Sara Nagil, 75. She said she was seated in a hammock last Friday when she saw Daniel walking on his way to the shop. "At that time I did not know that one hour later he would be missing. Then to get the news days later that he was dead, it broke my heart," she said.
Moonilal Ramkisson, who began crying as he spoke about Daniel, said he thought of the little boy as one of his own grandchildren.
Angela Beharry, 49, said there is a feeling of fear and sadness in the village. "You see everybody was so close with Daniel and did not expect something like this to happen. So people are now scared for the lives of their own children," she said.
An autopsy on Daniel's body is due to be performed today at the Forensic Science Centre, St James. Investigations are continuing.
http://www.newsday.co.tt/news/0,136197.html