By Stephen Kangal
February 21, 2011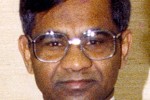 After 49 years of an ethno-nationalism-based and driven Independence and four distinct nationalist-leaning regimes what is the prevailing status quo on cross- cultural relations/diversity management that now impels us in T&T to want to chart a new culturally-sensitive and responsive way forward (multiculturalism) instead of continuing along the unjust and hitherto ethno-nationalism-paved track?

This is where we are today in Mother Trinidad and Tobago:
— a racially- polarised T&T where geography correlates with ethnicity and a centre-periphery ( urban renewal better than rural revitalization) based neo-colonialist relationship;
— the only multicultural society in the world in which a largest minority feels discriminated against by the public sector and the state in several fields of national endeavours;
— we have not considered and agreed in a dispassionate organised forum on the elements that constitute the T&T identity. This composite identity must recognise and reflect the diversity of our cultures/ethnicity/ festivals to strengthen a sense of belonging, identity, pride and patriotism (Unity in Diversity) and remove the cobwebs of alienation and marginalisation;
— we have not been able to distinguish between and understand the political and legal aspects of the T&T personality (Indian and African) on the one hand and our cultural and religious heritage as Indians and Africans ( endogenous variable or cultural persistence) as demonstrated in Williams 1962 Address;
— we do not have a National Cultural Policy nor A National (Multicultural) Commission on Culture (the culinary, plastic, literary, creative and performing arts);
— We are reaping the fruits/whirlwind of a policy of ethno-nationalism indiscriminately imported post-independence from the another Caribbean country (Jamaica) and is doing its own damage in developing pools of alienation/marginalisation in T&T or what His Excellency The President calls "fissures".
— a Vision 2020 futuristic developmental agenda that ignores and pays lip service to the question of diversity and its contribution to organisational effectiveness, organisational behaviour and development, social cohesiveness and achieving competitiveness/ efficiency both internally and on the expanding globalised market place;
— we perpetuate an Anglo-American emphasis (the melting pot thesis) in our social landscape at the level of religion, culture, education (the national Curriculum), politics and nutrition and diet and even in public housing;
— we have established three cosmetic race relations Committees and a fourth if you add the Gordon Committee, with neither Secretariat, nor supporting administrative, research and field staff, nor terms of reference nor national policy underpinnings (White Paper on Managing Diversity). Not one black cent is made available to fund or achieve anything of substance or value (critical policy-related research on race and diversity issues, visits to other multicultural societies etc) that can be factored into the multicultural policy formulation/determination process. These Committees have excited public expectations that they will not and cannot fulfill and they are clearly indicative of the cosmetic, superficial value that we place on the development of mutual respect and cross-cultural understanding;
— The Gordon Committee completely ignored the relevance of these three Committees and excluded them from its consultations. The Vision 2020 Culture and Ethnicity Sub-Committee may constitute another layer of bloated bureaucracy and the fourth in the stratified bureaucracy. This sub-Committee of the Vision 2020 also ignored the three other Committees during its public consultations held with stakeholders on 16 October at the Crowne Plaza and did not even address ethnic relations nor cultural co-existence;
— Charges/judgments on subjective decision making in the State sector, inequality, marginalisation, rural decay, urban tyranny and monopoly, cultural discrimination tarnish the social landscape. There are over 100 public sector litigation awaiting determination in the High Court and private groups would appear to be free to discriminate in violation of UN/OAS Conventions on Human Rights and Racial Discrimination to which T&T is a party;
— No institutional arrangement and/or legislative action (Bill of Human Rights and Freedoms) has been undertaken or established to promote equality, cultural heterogeneity, fairness for all, meritocracy in the public sector work place except some provisions of the Constitution that are dependent on invoking expensive and prohibitive constitutional litigation procedures. Senator Wade Mark said: "If you do not have money to take this Government to Court-yuh coo coo cook"). This is supported by CJ Mr. Justice Sharma in his 2004 Law Term Opening Address.
— A de-monopolised mushrooming print and electronic media (19 radio, 3 TV and 13 more to come for 1.3 million people) and telecommunications infrastructure that facilitate the widespread articulation of real and perceived acts of discrimination and lack of transparency and accountability in public affairs (radio talk shows). Discussions of cross-cultural relations/justifiable claims articulated by the marginalised and rural fringe raise racial alarm bells and the cultural status quo is considered sacrosanct and immutable;
— Several recent litigation determined in the High Courts, including the Gordon Committee have clearly established the widespread practice of flawed administrative decision-making based on ethnicity intended to thwart upward mobility and promotion in the Public and Foreign Service of T&T;
— Former Senator Wade Mark said in the Senate: "… So merely because of where you live this society discriminates against you… when we talk of discrimination it does not necessarily mean…racial discrimination…We are talking about discrimination based on region…"(Geographic Discrimination)