By Dr. Selwyn R. Cudjoe
January 27, 2011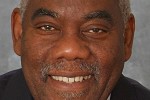 One year ago Kamla Persad-Bissessar was elevated to the leadership of her party. In May of last year she was elected prime minister of the country. Since then she has shown herself to be incompetent; of questionable intellectual maturity, and deficient in judgment. As we enter 2011, I wonder how many persons feel she is steering the ship of state in a positive direction.

There was great euphoria when Kamla took over the reins of government. She seemed to be a breath of fresh air and the start of something new. It is said that she rules by consensus (even the selection of the ministers of government was done democratically-much different from the way it was done in the past), and she genuinely welcomes her colleagues' input.
Then she began to send mixed signals. While we welcomed her doing away with the illegal procedure of having nonelected officials act as prime minister in her absence, she made the whole exercise into a pappy show by giving everybody a seven-days. Thus Jack Warner, Winston Dookeran, Errol McLeod, and Vernealla Alleyne Toppin acted as prime ministers.
These appointments, in varying degrees, made many people scratch their heads in wonder. Although C. L. R. James, our astute political thinker, argued that every cook can govern, one wondered how equipped some of these persons were to lead our country if a major crisis were to occur under their watch.
The prime minister's ministerial choices have also been a bit mind-boggling. We've seen raucous outbursts by the attorney general (keep in mind our country needs only a prime minister and an attorney general to run the country); the intemperance of Anil Roberts who has not yet discovered that he ought to comport himself in a manner that reflects honorably on his office; and the quickly disappearing specter of Therese Baptiste-Cornelis Baptise whose fall was quicker than her rise. One can even forgive the peripatetic Surujatan Rambachan if he realizes that the foreign minister of T&T ought not to be an advocate of Hindu interests at home and abroad.
When one examines the PM's decisions, one wonders at her casual carelessness. It took some time, but gradually we came to realize that she isn't up to the job. What we could not have known is that as democratic as the prime minister's gestures seem they mask an inability to lead, an intellectual sloppiness, an equivocal mode of operation; and an inability to inspire confidence in our nation's future.
In the course of time, her masquerade began to unravel; then her ill-fated decision to select Reshmi Usha Ramnarine as the director of the Security Intelligence Agency (SIA) blew her cover. Not only did it demonstrate her ineptness, it left one wondering what could have made her select a young woman only thirty years of age, a junior communications technician who was ill-equipped to carry out such a sensitive task.
This is the same prime minister who got up in the House of Representatives months ago and castigated Patrick Manning for using the SIA for nefarious purposes. She even accused him of spying on the president although she has yet to tell us where and how she obtained that information. This is one instance in which the PM can neither claim ignorance nor lack of awareness about the ramifications of an office she claims was (ill)used in the past.
Just think about it. The head of the SIA is called upon to coordinate the activities of the security agencies in the country. Only three persons can order the wiretapping of citizens: the police commissioner; the head of the Defense Forces, and the director of the SIA. This young lady, bereft of any sophisticated experience about security matters and whose ambition was to seek "a challenging management position with a technology-driven organization" was given the enormous authority to spy on the whole country without anyone's supervision.
No thinking person would entrust such a responsibility upon the shoulders of a thoroughly inexperienced person no matter what Roodal Moonilal, Rambachan, John Sandy, or Prakash Ramadhar have said by way of justification. It is difficult to see how they, honorable men, could support such an appointment in good conscience. Could it be that in spite of the prime minister's presumed outrage at Manning's use of the SIA she selected this young woman so that she could act in as reprehensible a manner as Manning did?
What started out as a great experiment, filled with democratic possibilities, is turning out to be a nightmare, a disaster just waiting to happen. No amount of public relations or the distribution of hampers can obscure the stunning missteps the PM has made and is likely to continue making for the good reason that there are no substitutes for good judgment; intellectual astuteness, and the capacity to manage a large bureaucracy, called the government, efficiently.
In fact, this year it will be interesting to see how she manages an economy that is facing serious challenges; starving for confidence; and desirous of industrial peace, all of which are important as it seeks to recover. I am not convinced she has the managerial skills or the competency to supervise and administer an economy as large as ours. With every decision she demonstrates that what she lacks in technical preparedness cannot be undone by splendid polemics and a "let's be nice to everyone" approach.
There is no doubt the prime minister and her colleagues are good at stage acting and public relations. They are astute at using social networking and the government information apparatus to present themselves in the best light. They even reveal a joie de vivre that is evidenced in their in-your-face extravagance. Basdeo Panday's description of the PP government captures things best when he said: "The PP is a functioning government. They like to have plenty functions."
The PP should have learned from Manning's deception of himself. Trinidadians and Tobagonians are a smart bunch of people. You can only fool some of them some of the time. Sooner or later they discern the shortcomings of offending parties and send them packing.
The PM must know that even the road to hell is paved with good intentions. They are not the most important prerequisites for good governance. Mature judgment and competency matter more. These qualities are lacking badly in our prime minister.