By George Alleyne
November 10 2010 – newsday.co.tt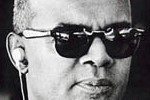 It was late Prime Minister Dr Eric Williams, who, on December 2, 1977, first brought to the attention of a shocked Trinidad and Tobago that aid money from this country to several Caricom Member States was being used to purchase foreign imports at the expense of goods and services from Trinidad and Tobago.

Addressing the House of Representatives in his 1978 Budget Speech presentation, as then Minister of Finance, Dr Williams noted that the then Government of Trinidad and Tobago had for years "provided considerable financial support to its Caricom partners". This had comprised "balance of payments support, budgetary aid support, special funds for the use of the Less Developed Countries (LDCs) through the Caribbean Development Bank, culminating in the $184 million loan to Jamaica in June, 1976".
Williams pointed out that following on the deteriorating of the Caricom economies accelerating in 1977 the TT Government had received urgent requests from Jamaica for an additional $50 million (Jamaican), from Guyana for $120 million as well as from Dominica.
In the meantime, although hundreds of millions of dollars had been and were being provided by Trinidad and Tobago to the financially strapped Caricom States, in both outright aid and loans, these countries increased their imports from developed nations, while reducing their imports from TT.
Jamaica's imports from Trinidad and Tobago in the period January to September, 1977 declined by approximately 50 percent. Guyana's imports from this country also registered an uncomfortable decline.
In addition, an LDC, which late Prime Minister Dr Williams did not identify, taking advantage of the then special 35 percent value added concession allowed LDCs flooded Trinidad and Tobago with electronics "which seemed", Williams declared, "in all but name, products of developed countries". This island State was prepared to hoodwink TT, both in favour of electronics items produced in developed nations and at the expense of Trinidad and Tobago products and jobs.
While the above related to non-energy products, Trinidad and Tobago's energy exports also suffered even as this country supplied aid and loans to Caricom States.
TT exports of mineral fuels and lubricants, to Jamaica, among other energy products, fell by a third between 1974 and 1976, while Jamaican imports of these products from Venezuela increased by more than 250 percent. In turn, the United States increased its oil exports to Jamaica for the same period by more than 300 percent!
"Clearly our $184 million loan to Jamaica in 1976", Dr Williams lamented, "did nothing to help our principal export maintain its legitimate Caricom position." Instead, crude oil exports to Jamaica declined from 3.2 million barrels in 1974 to 693,000 in the first eight months of 1977.
"What conclusion must we draw?", Dr Williams asked. "Is it that the more we lend, the less we sell? If so, we lend only petro dollars. If we don't sell the petro, where on earth are the dollars to come from?"
What was ironic about Jamaica's turning away from Trinidad and Tobago's exports of crude to its sharp 300 percent increase in imports of US crude oil between 1973 and 1976 is that the US would tacitly dismiss the proposal by the TT Government in 1977 for US participation in a TT conceived Caribbean Aid Consortium, which would have helped Jamaica, among others. Government had proposed the establishment of a US$800 million fund subscribed to by "metropolitan countries associated with the Caribbean — the United States, the United Kingdom, France and the Netherlands.
Under the TT proposal, the beneficiaries would have been those embraced by Caricom and there would have been the financing of local recurrent costs arising from greater production of food, the use of fertilisers, development of livestock, housing and timber potential and industrial development. Technology development and transfer was also advanced.
There is a post Tomas lesson in this. US contribution to development assistance in, for example, 1970 represented a mere 0.32 percent of its GNP and would continue to fall. The US was not prepared to assist Caribbean countries to advance, yet the same countries had no qualms about asking for TT aid even as they sought to strengthen the US GNP at the expense of Trinidad and Tobago's.
http://www.newsday.co.tt/commentary/0,130543.html