By Derren Joseph
October 12, 2010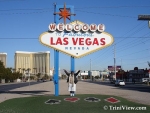 One of the top stories in last Sunday's New York Times was about the tourist Mecca of Las Vegas facing its deepest slide since the 1940s. As I read the story, I reflected on what is happening in our tourism accommodation sector here at home. Let us first touch on what is happening in Las Vegas. Firstly, visitor numbers are down as its usual customers cut back on recreational travel which is natural during a recession. Secondly, real estate and room rates are down. Thirdly, there is rising tourism unemployment as Nevada's unemployment rates are now the highest in the US. In short, the overall tourism economy in the state of Nevada is under pressure.

Let us now return to Trinidad. Firstly, an article in the business section of another newspaper two Thursdays ago, clearly demonstrated that starting from 1995, visitor arrivals to Trinidad and Tobago showed an upward trend, peaked in 2005 and since then, have been in decline to 2009. So with these numbers, we immediately dismiss one myth. Unlike Las Vegas, our tourism decline predates the current global economic turmoil. The cause of the decline in arrivals may not just be due to external forces.
Secondly, we are similar to Las Vegas in that there is expanding room stock with falling room rates. In Las Vegas, the City Center recently opened. It is the largest privately financed construction project in United States history. It was built by MGM Resorts and the government of Dubai, and is a US$8.5 billion labyrinth of hotels, casinos, retail malls, meeting rooms, auditoriums and spas spread across 76 acres with 16 million square feet of floor space. Conceived before the economic downturn, it opened last December, and dropped 5 000 new hotel rooms into the city when some of the older properties had been struggling. Another 2 500 rooms are expected this December. Room rates have understandably been weak. In Trinidad, room rates have been weakening as falling visitor arrivals have combined with the opening of the Hyatt Regency, the Carlton Savannah, the Hilton Hotel expansion etc.
Thirdly, our post 2008 slowdown in tourism related construction and the continued post 2005 decline in visitor occupancy would understandably impact on tourism related employment. The World Travel and Tourism Council (WTTC) study done in 2008 in association with Oxford Economics, estimated Trinidad and Tobago tourism GDP at 10.6% (just over US$ 2 billion) and tourism related employment at about 88 000. I would be interested in seeing what the 2010 tourism GDP generated from these Tourism Satellite Accounts (TSA) look like as I suspect that the slowdown in visitor numbers, construction projects and employment have been negatively impacting our tourism GDP numbers as well.
I believe that the situation with our overall "Room Stock" is noteworthy. In the late 1990s and the earlier part of the last decade, room stock in Port of Spain in particular, was tight as demand generally exceeded supply. Many of us know of international companies operating in Trinidad, who had problems finding hotel rooms for their visiting professional staff even during (so called) off peak times of the year (that is, outside of Carnival etc). So these companies would pay the monthly rent for a furnished apartment which would be empty most of the month – just in case someone from the overseas Head Office, wanted to visit their Trinidad operation. Today one can argue that overall room supply has increased, as now more apartments and more hotel rooms are available given the number of new projects over the past decade. But demand has decreased as overall visitor numbers have declined. Understandably, today some accommodation providers are really feeling the pinch.
The real question is – what do we do about it as an industry?
Firstly, we must recognize the root causes and for those in the industry for a long time, they know that the root causes are complex. Until the complexity of these causes are properly understood, any proposed solutions risk being partial solutions and therefore ineffective. At a time when both government and private sector purses are not exactly full, we could ill afford to spend money on partial fixes. Secondly, the industry itself must come together and collectively agree a solution and entities such as the new Tourism Standing Committee are very well placed to take this forward.
Tourism can offer us a meaningful and sustainable inflow of hard currency but in Trinidad and Tobago, it is a very challenging eco system to manage.
My name is Derren Joseph and I love my country. As always, I end by saying that despite our challenges, we are so blessed to live in this beautiful land. Let us continue to have the audacity of hope in the future of our beloved country.