By Dr. Selwyn R. Cudjoe
October 14, 2010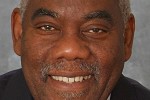 I am sure that People's Partnership took a long time to select the three hundred persons they elected to the various state enterprises, statutory bodies, regional health authorities and key ambassadorial positions. In making her selection, Prime Minister Kamla Persad-Bissessar enunciated two broad principles: a determination to make the correct choices and no one could sit on more than one board.

Necessarily, such a determination presented many opportunities and pitfalls: how to get enough persons with sufficient abilities to overseer the bodies that control the running of our society. Some persons interpreted some of the selections as fitting square pegs in wrong holes while others saw some of the appointments as inundating some honorable persons with responsibilities that may be above their heads.
The selection of Everald Snaggs, former commissioner of police, as the chairman of TSTT sticks out. TSTT, a joint venture with Cable and Wireless, is our most profitable state enterprise. Its Board consists of four representatives from Cable and Wireless and four persons appointed by our government. Necessarily, one counts on the chairman and the four local representatives to protect our national interest as they ensure that we are not overwhelmed by the agenda of a multinational player.
Previously, persons with a reasonable distinguished record in business were placed in charge of this company (such as Richard Azar and Victor Mouttet). Chairman Sam Martin declared a profit of $384.3 million dollars for the fiscal year 2008-09, twice the amount the company declared for the previous year. This time around the PP government has opted for a non-business person who may not possess the business and management skills to hold things together. It would be interesting to see whether this enterprise continues to flourish in a similar manner.
The Prime Minister also named eight chairmen and deputy chairmen to the Regional Health Authorities, seven of whom where Indians. No women were included and they could not have applied for the positions. This mean that for all practical purposes the health of the entire community, including Africans, are now placed in the hands of Indian men which leads one to ask if there are no competent Africans or women who are capable of superintending the health of the nation.
There is another fallacy in these appointments; that is, the premise that only doctors are equipped to serve on these boards and are best educated to run these gigantic organizations? Evidence suggests that professionals who are trained in health management, not necessarily medical doctors, are best equipped to run these health facilities which must be run as businesses in this changing health environment. Again, one must leave these judgments to the honorable Prime Minister and her colleagues who undoubtedly know best.
Under the circumstances, it was heartening to hear Errol McLeod, Minister of Labour, support this labor colleague, Ancil Roget, who came out against the appointment of Lindsay Gillette to chair Petrotrin. Roget declared that his union "was going to struggle against everyone on State boards who they believe should not be there." Although he did not define the criterion of "who should not be there" it is fair to say that his words suggests that competent persons and those concerned about the welfare of the society should be placed at the helm of these Boards.
Roget also made another starling observation when he said, "We are seeing some old UNC snakes [his word] crawling out of their holes. We have a problem with that." Interestingly enough this statement was followed by an equally damning statement by front line officials of the Congress of the People (COP) who demanded that appointments to these boards reflect Trinidad and Tobago diversity.
Vernon de Lima, deputy chairman of COP was more emphatic. He likens what has happened as "a shame and scandal in the family." He called for openness and declared that "something has happened over the past few days that is disturbing and challenges the smooth running of the Partnership-there is a rumbling and a tumbling in the atmosphere." Although COP members had worked hard to elect a PP government he was not sure if they were being treated "with fairness and consideration."
Such bad treatment hit the COP hard. Hulsie Bhaggan said it best when she declared that her party felt "bruised and fractured from the psychological and emotional trauma." Needless to say, such trauma to the psyche is not easily healed. Toney, another official of the COP, said that his party felt "bruised and fractured" from such psychological torture and bemoaned COP's diminishing influence within the Partnership.
Bruised feelings and fractured are one thing. Objective reality is another thing. The fact is that in a small society such as ours numbers matter. In the last election UNC got 22 seats; COP received 5 seats; and TOP received two seats. UNC received 432,026 or about sixty percent of the votes whereas PNM received 40 percent. McLeod of the Movement for Social Justice was placed on a COP ticket only because his party did not have party symbol.
Bottom line: COP does not have as much influence that it thinks it has.
If the selection on Boards are made on a basis of party affiliation (remember Kamla made it clear at the inception of the Partnership that each member of the coalition would keep its political identity) then COP claims are reduced considerable. If PNM-affiliated persons are not considered for appointments and many accomplished persons are afraid to put their names forward then the available talent to serve is diminished. In this case, the nation suffers and the best talent is left out of the loop.
In 1969 Laurence J. Peter and Raymond Hill advanced the Peter Principle in which they stated that no matter how gifted an employee may be at the early and middle stages of their careers eventually he reaches a level of incompetence when promoted beyond his ability. In time, several posts tend to be occupied by employees who are unable to carry out their duties. In other words, they reach the level of their incompetence.
T&T is a small society. If forty percent of the best persons are left out of consideration for the posts on various boards; professionals in COP are side lined and no one can serve on more than one board we reasonable expect levels of incompetence on the boards to take us backward into a bureaucratic nightmare.
Only time will provide the truth or falsity of my proposition. I hope I am wrong in my analysis.