By Derren Joseph
September 16, 2010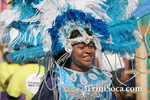 On August 26th, there was an interesting article in the International Tourism press. President of the Sychelles, James Michel called upon his tourism industry to engage with the government to map out a new national tourism development plan. On the face of it there is nothing special about such an announcement but three things about that article that struck me.

Firstly, the President (who is also the Tourism Minister) acknowledges that sea, sand and sun no longer makes for a sustained competitive advantage. Secondly, the President is adamant that culture is important in distinguishing their destination from others in a very crowded market place. Thirdly, President Michel acknowledges that quality is an issue to be addressed. In so doing, he explained that a new quality assurance label will be issued annually to tourism establishments and services.
Now anyone who follows the Trinidad and Tobago tourism sector with any interest would smile because everything President Michel said in relation to his country has been said in relation to Trinidad and Tobago. The similarity is nothing short of remarkable. But wait. It gets better!
On August 29th, or just a few days later, I saw the bombshell. It now seems like Seychelles has found their answer to how they position their destination as more than sea, sand and sun. They found Carnival. So they are organizing an annual Carnival with the first edition due on March 4-6, 2011. Alain St. Ange, the Chief Executive Officer of the Seychelles Tourism Board spoke about a Carnival set to showcase cultures of the whole world in an atmosphere of togetherness as one world in a melting pot of cultures. My jaw dropped to the ground as I read it. Then I saw an email from a colleague of mine who has worked in the local Tourism sector much longer than I have. I did not even need to open that email. I knew exactly what she had to say. She too was drawn to that Seychelles article and had many thoughts on it.
Are we at risk in losing our position as host to one of the world's best carnivals? Just like other countries lay claim to our steel pan (armed with patents or aggressive marketing), soon many could lay credible claim to our brand or style of carnival. After all, barriers to entry (as we say in Economics) are now much lower given the ease with which others can replicate our BBF based costumes (i.e. bikinis, beads and feathers). Do not get me wrong, I am not necessarily criticizing BBF mas (after all, my wife and I have already signed up with Bliss for 2011). I am simply acknowledging the views of those who argue that we may have lost "something" as carnival changed. We need to be very careful!
At the same time, Trinidad and Tobago is so much more than carnival. I genuinely see us as the land of festivals. St Lucia developed St Lucia Jazz in response to May being an off peak month for tourist arrivals. Fortunately, we do not need to invent anything. There is some festival or celebration happening here every month. Remember the carnival template? We had an indigenous festival which we created for ourselves. It was for us first! Over time, it expanded and evolved to the point where outsiders could embrace it as well. Now there is no need to point out that, according to our Central Statistical Office (CSO) 10% of our annual overseas visitors come during the carnival season alone.
Divali or Diwali is among the more "market ready" festivals that we have. A testimony to this is that yesterday, September 11th, a seminar was held at Gaston Courts in Chaguanas to explore the "Tourism Potential of Diwali, Ramleela, and Phagwa." This event was organised by the Diwali Ramleela Phagwa Tourism Council (DRPTC) and the Tourism Development Company Limited (TDC).
The main objectives of the Seminar/Workshop were to "explore the potential of local and foreign Tourism in Ramleela, Diwali, and Phagwa festivals, and to implement measures to nurture and develop this potential, with a Pilot Project in 2010, and a Full-Scale Project in 2011." Press deadlines being what they are, this column was written before the event, so I will speak more about it in a future column. I for one will definitely be among those supporting the DRPTC. Our country is the land of festivals – let us now take them ALL to the world!
My name is Derren Joseph and I love my country. As always, I end by saying that despite our challenges, we are so blessed to live in this beautiful land. Let us continue to have the audacity of hope in the future of our beloved country. Next week – we look at the tourism sector and the 2011 Budget!