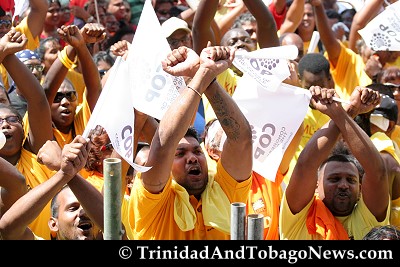 By Peter O'Connor
May 09, 2010 – newsday.co.tt
Today we need to address an issue which cannot be glossed over by euphemisms and pretences. And this has less to do with some of our increasingly silly politicians, and more to do with a large segment of disillusioned voters.

We are hearing comments from the increasingly large number of embarrassed former PNM supporters, now unable to support the flailing and failing antics of Patrick Manning, Marlene MacDonald and Colm Imbert, but who remain in a dilemma because they claim they "cannot vote Indian".
What precisely does this mean to you, dear reader? Have you heard anyone making this comment? Have you asked what the speaker means — assuming that he (more likely than "she") has any idea at all what he is saying?
Why exactly can one feel that they cannot "vote Indian", or indeed, White, or Chinese, or Black? But the truth is that I have never heard this expressed until recently, and only in the context of "Indian". And let us at first accept that this statement will only come from a disillusioned PNM supporter who is Black, or as we say these days, Afro- Trinidadian.
So here is my question to all of you who harbour this obviously deep racist prejudice — not, I think against Indo Trinis, but against "voting Indian": Tell me why you feel so? What is it that you fear? And what do you think will happen to you if God should grant you some intelligence and you actually "voted Indian", instead of voting corruption and incompetence, which you recognise, hence your disenchantment with the PNM? And what will happen to you if "Indian" and the UNC won the election?
Full Article : newsday.co.tt